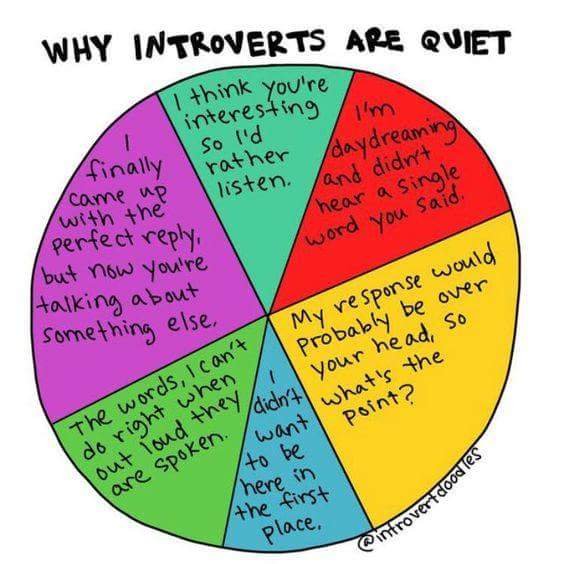 I came across this image from a page on Facebook. It kept me thinking that other people actually felt and experienced what I did. Also being a major introvert myself, these things can't be helped.
Although you try your best not to be an awkward person in front of people, you always get that feeling that your silence and your presence is somewhat a minority. That your opinions should be sound enough not to disappoint.
Introverts tend to think a lot and that doesn't really help in certain situations. Sometimes being called a snob is what defines introverts in the end. When contrary to that they just want to connect in the most undisappointing manner.
It's hard to communicate when your anxiety gets the best of you. Basically it just sucks being an introvert.
I hope this explains why introverts are like this and I hope that with this knowledge you can reach out to them.
The link to the Facebook page is:
https://www.facebook.com/introvertdoodles/