HELLO,
GUYS AS TOLD YOU I WILL GIVE THE BEST SO HERE IS THE BEST WAY I MEAN IF YOU FOLLOW THIS FOR ONE WEEK TRUST ME YOU WILL SEE CHANGES IN YOUR SELF IF SEE CHANGE SO HIT LIKE BUTTON AND COMMENT SO HERE YOU GO:-
SEVEN DAY DIET PLAIN TO REDUCE 10 KG WEIGHT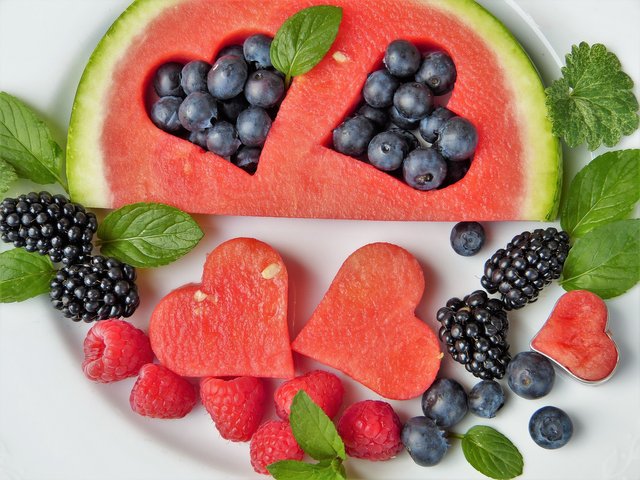 Diet Day 1 Menu:
You can eat all varieties of fruits, except bananas on the first day. There is no limit on the quantity of fruits you can consume today. For better weight loss results on the GM Motors diet, it is recommended that you eat lots of melon today. It would give a huge boost to your goal.
Diet Day 2 Menu:
Today, you can have all varieties of vegetables (no fruits) in either raw or cooked form. No restriction on the quantity. But, the potato should be limited to breakfast. It provides your body with enough carbohydrates (energy) for the whole day. On the other hand, you get all the essential nutrients and fiber from the vegetables. Fortunately, they're all low in calories. So, eat to your heart's content.
Diet Day 3 Menu:
Today is a blend of day 1 and 2. You can eat both fruits and veggies on this day, except bananas and potatoes. Since you're already getting carbs from fruits, you can avoid potatoes. By this day, your body is all prepared to start burning the extra pounds that were accumulated all these years through eating junk foods.
Diet Day 4 Menu:
On the fourth day of the diet, you can eat bananas and milk. The restriction actually starts from this day onward. You're allowed to eat up to 8 small or 6 large bananas and 3 glasses (250 ml each) of milk (skim milk preferred) on this day. While the bananas are rich in Potassium and sodium, you get calcium from the milk.
Diet Day 5 Menu (Veg & Non Veg):
Today is a big deal for the non-vegetarian diet followers as they can have beef/chicken/fish along with tomatoes. You're allowed to eat 6 whole tomatoes and two 10 oz portions of meat. There is no alternative for the tomatoes and all of them have to be eaten. You get fiber from tomatoes, which help in digestion. Fortunately, you don't have to eat all the beef. Just go with your choice. The meat will provide iron and protein.
If you're a vegetarian dieter, you can replace the meat with cottage cheese or brown rice, and 6 tomatoes.
P.S: If you don't like the tomatoes raw, prepare the tomato soup aka power soup with 6 tomatoes and have it instead.
Since, you're getting extra protein on this day, it is suggested to increase your water intake by 2 glasses i.e., 10 to 12 glasses a day. Water helps your body cleanse itself of the uric acid.
Diet Day 6 Menu (Veg & Non Veg):
Beef and Vegetables. You can skip tomatoes on this day. Two 10 oz portions of meat (chicken/beef/fish) and unlimited quantities of veggies (no potatoes).
Vegetarian GM diet followers can replace meat with cottage cheese (Indian paneer) and vegetables.
By this day, you would feel a lot of difference in your appearance and body weight. You also get to enjoy this diet more.
Diet Day 7 Menu:
On the last day of the GM diet plan, you can eat brown rice, fruit juice and unlimited quantity of vegetables. I prefer preparing the brown rice pulao with sprouts & tomatoes on this day, as it is both delicious and nutritious.
After following the seven days diet successfully, you'll notice that your weight is reduced by a minimum of 10 pounds when compared to the day before starting the diet. Your body has completely cleansed and flushed out all the impurities, thereby making you lighter than before.
Bottom Line: The first 3 days of the General Motors diet have no restriction on the quantity. However, you're not allowed to eat more than the suggested quantity on the remaining days.
Additional Foods Permitted
There are a few substitutions allowed on the 7 days diet plan, but the alternative foods must contain the similar number of calories and nutrients.
For example, you can swap regular milk for soy milk, figs for bananas, beef for chicken or fish, beef for cottage cheese etc…Unfortunately, there is no better alternative to tomatoes. It is a must on this diet.
Along with the suggested foods, you can have the Green tea (without sugar or sweetener) (or) Black Coffee (w/o sugar) (or) Sprouts (in limited quantities) (or) Nuts (handful). Choose either 1 of these additional foods per day to stay under the calorie limits.
Avoid These Foods
Water is the only recommended beverage on this diet plan. Avoid alcoholic drinks and diet sodas. They contain nothing but empty calories. Black tea, Black Coffee, Green Tea, Club Soda is allowed but in moderation.
Stay away from beans (kidney, lima, pinto etc..) as they're high in calorie content.
All junk foods, white rice, flour, pastas, sugar etc…are not allowed.
TRUST ME I HAVE FOLLOW THIS IT WORKS :-) :-)