Welcome to Bug Challenge number four - fun with snails!
---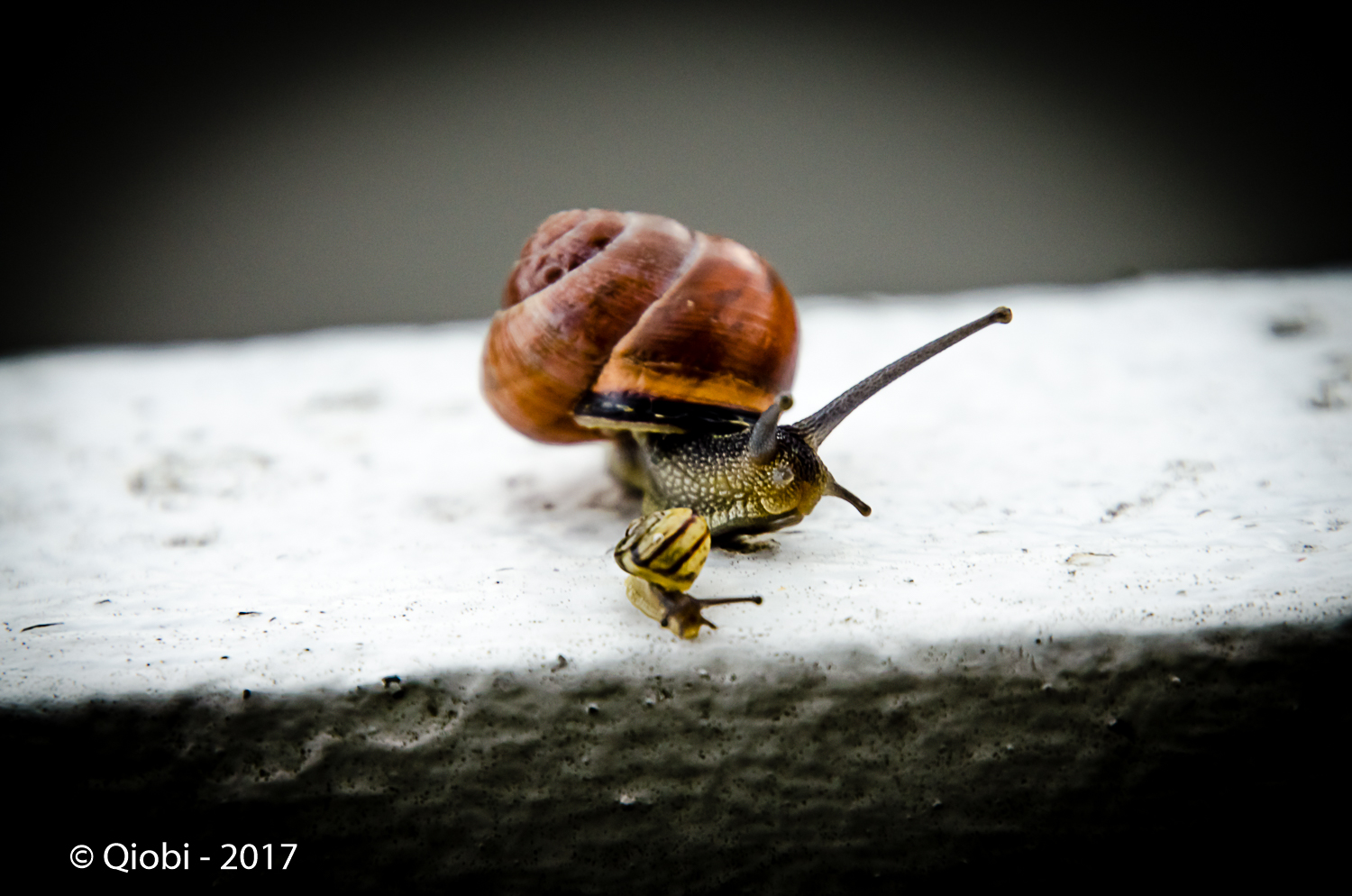 ---
Since I started this little project of mine "Bug challenge", it have not only become my little hobby - it has become a family hobby.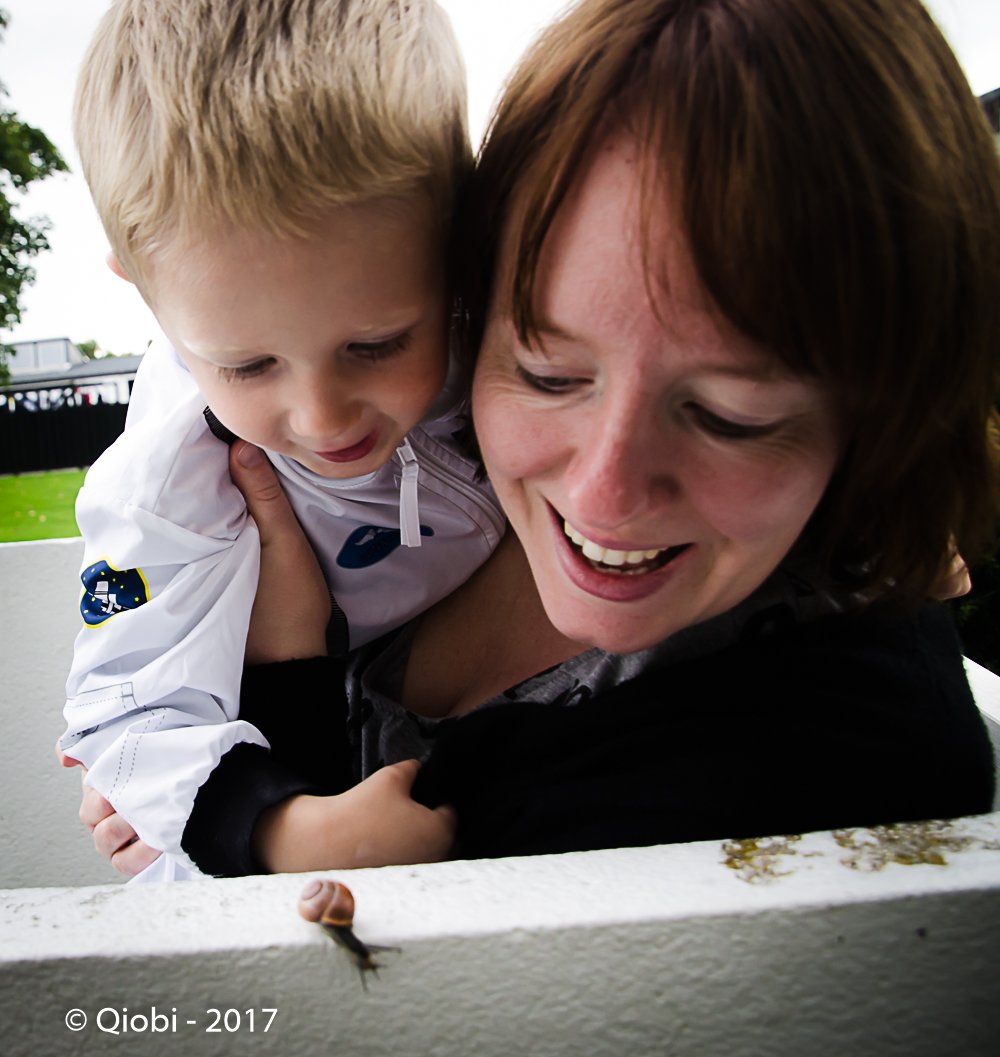 ---
Allmost every day when my family comes home, they have a new little Bug with them. They catch them on their way home from kindergarten and they rush in thru the door screaming;
Dad, look what we have found! Come see Dad, come and see!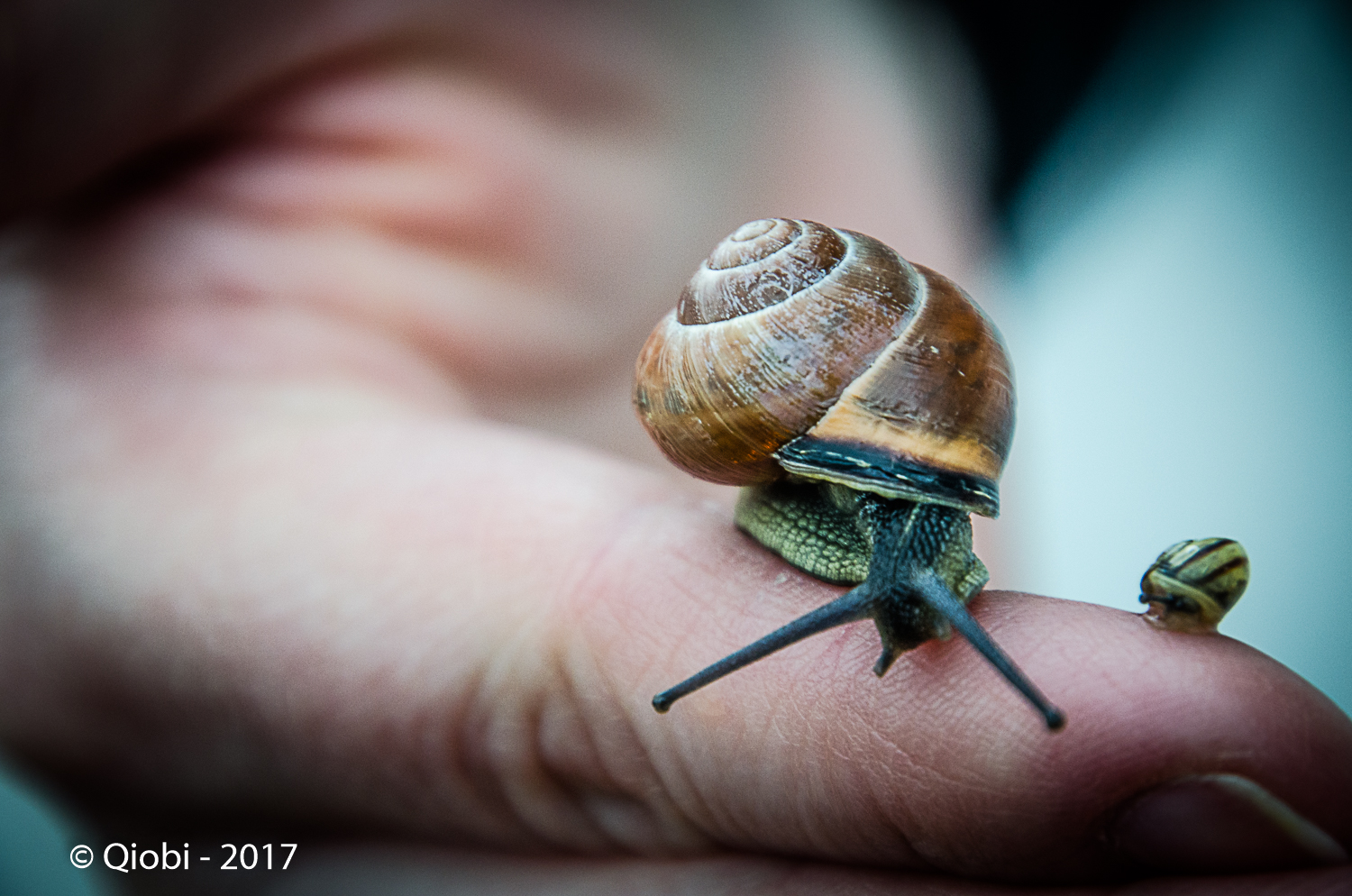 ---
It makes me a very happy and proud Daddy!
I have had some fun with the pictures taken of that day, it's a little GIF movie of the two snails (called Mom and her child, by my two boys) - I hope you enjoy :)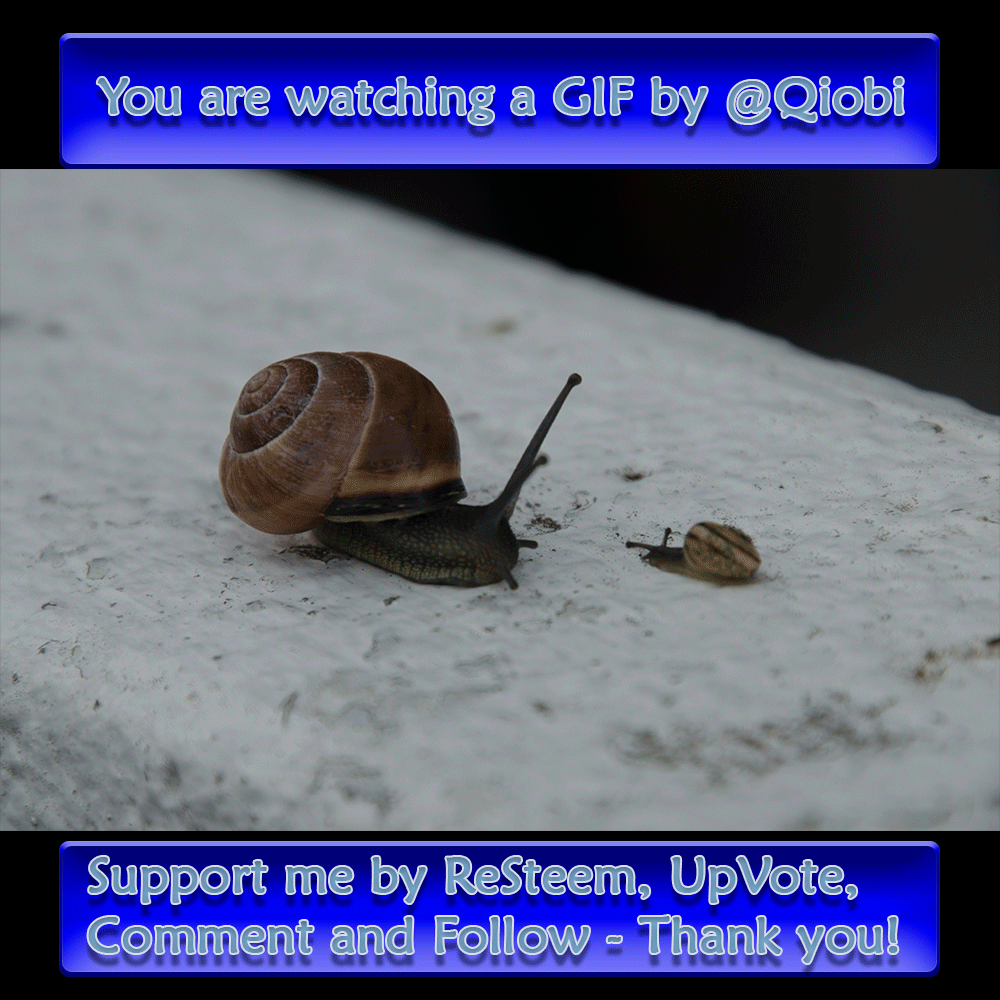 ---
You have now reached the end of my post and I really hope that you enjoyed reading it!
Until next time;
Have fun, take care and watch out for all those Bugs - Qiobi :)