Today, I was going through the pics clicked during my visit to Himachal Pradesh and I always deep dive into thoughts when I see the true and innocent people of Himachal.
Here are the few pics I chose to share amongst 1000s of we clicked during our tour.
A little kid was playing his mom and chair with a small stick. He carried that stick like a small sword. It was worth capturing the moment. This picture was clicked in early morning at 6 or 6.30 might be :)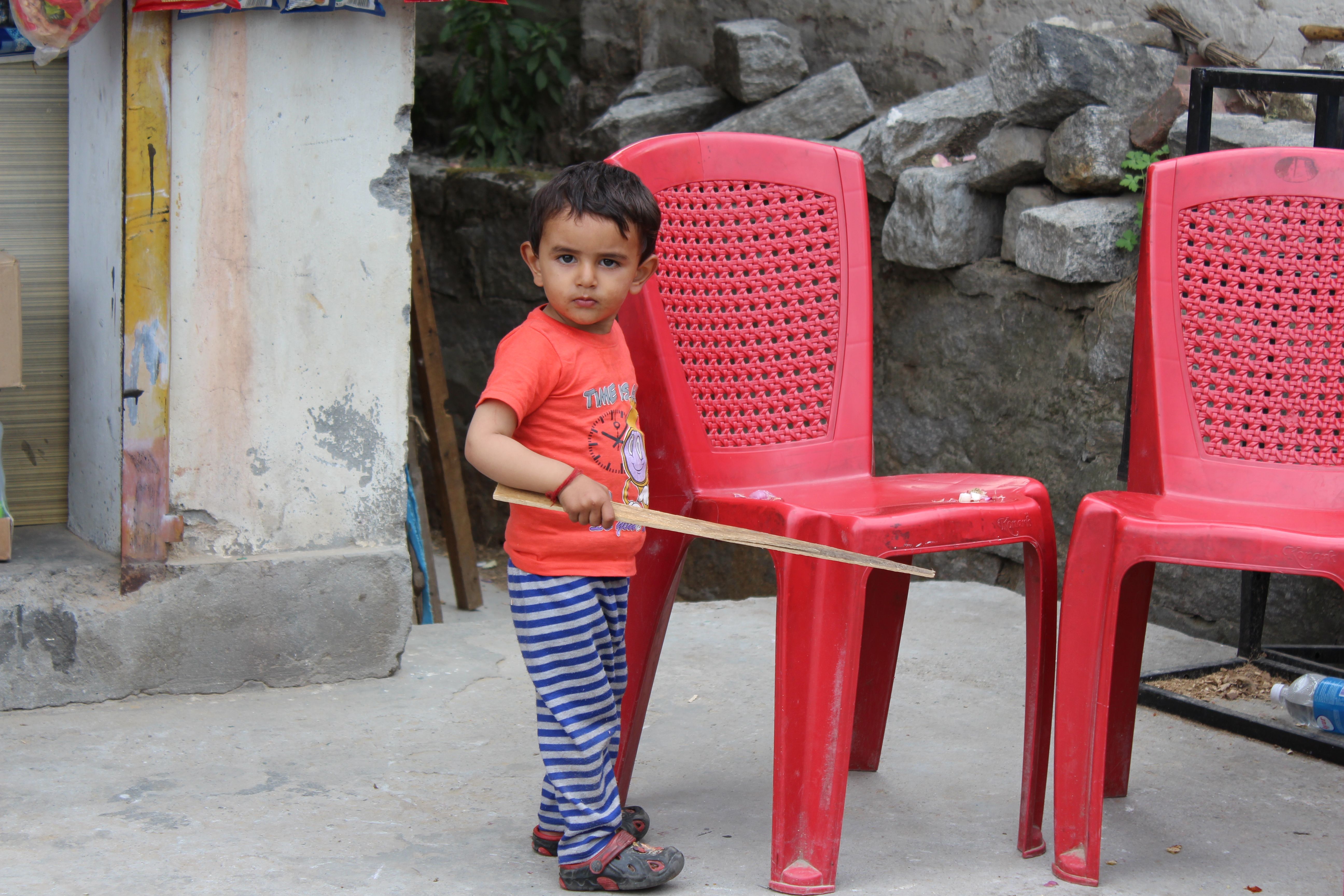 A group of people looking forward to crossing the road and going to their work. I liked the expression the little kid on the extreme left of the picture. Clicked many pics of this sort but liked this one the most.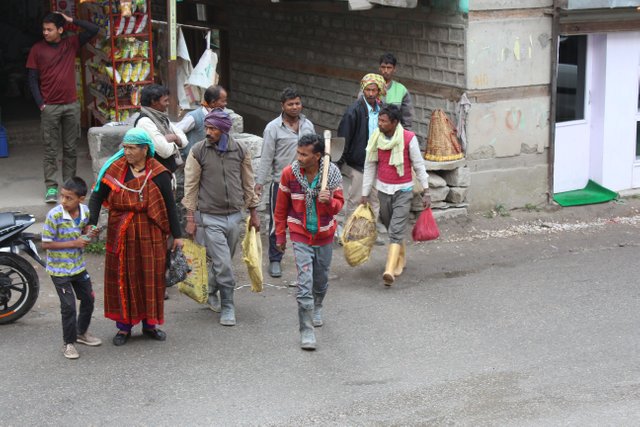 This picture was clicked in "Van-Vihara" of Manali, Himachal Pradesh. These women are small entrepreneurs and were doing multiple businesses at the same time. Selling/renting wigs, mask along with stitching sweaters to sell those to the tourists who come to visit Malai. They make beautiful handmade sweaters with great purity of woolen used.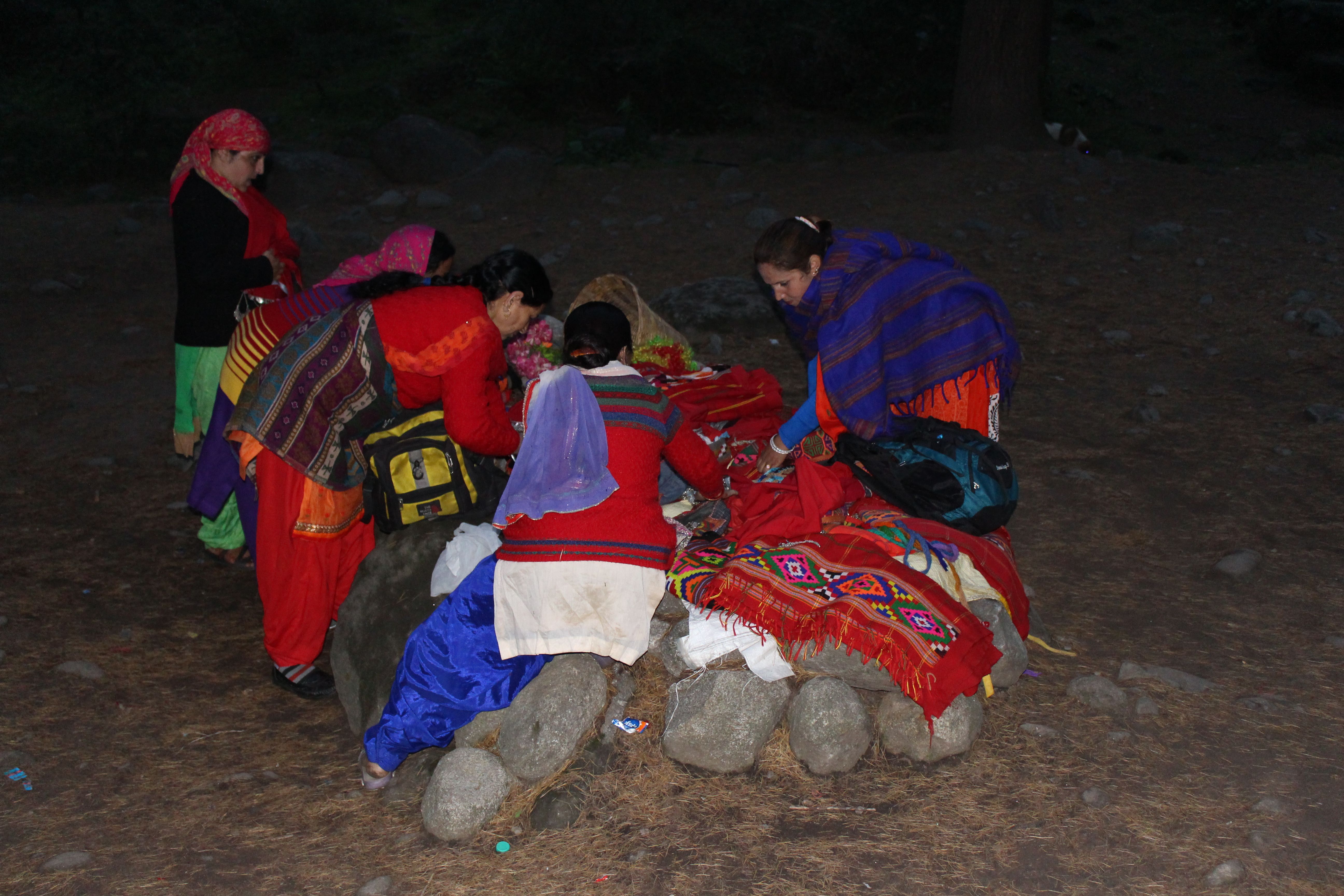 Again, a very young boy selling small gulab jamun(a type of an Indian sweet). Although, it's illegal, a child of this age selling stuff, but in Manali, you will find many.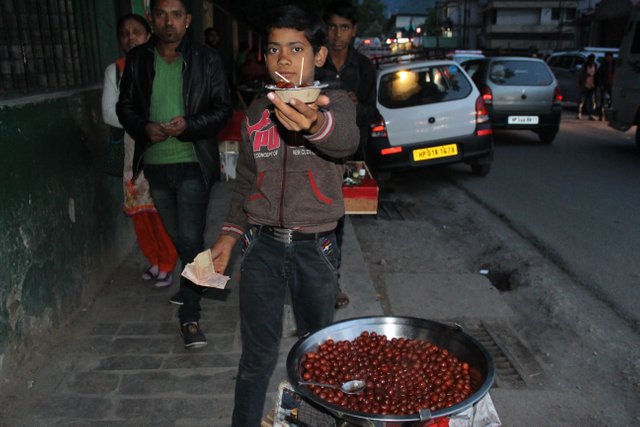 This group of children is there to perform a singing in Van-Vihara. The girl is performing and the boy was fascinated by camera, so was focusing on good clicks instead of performing :p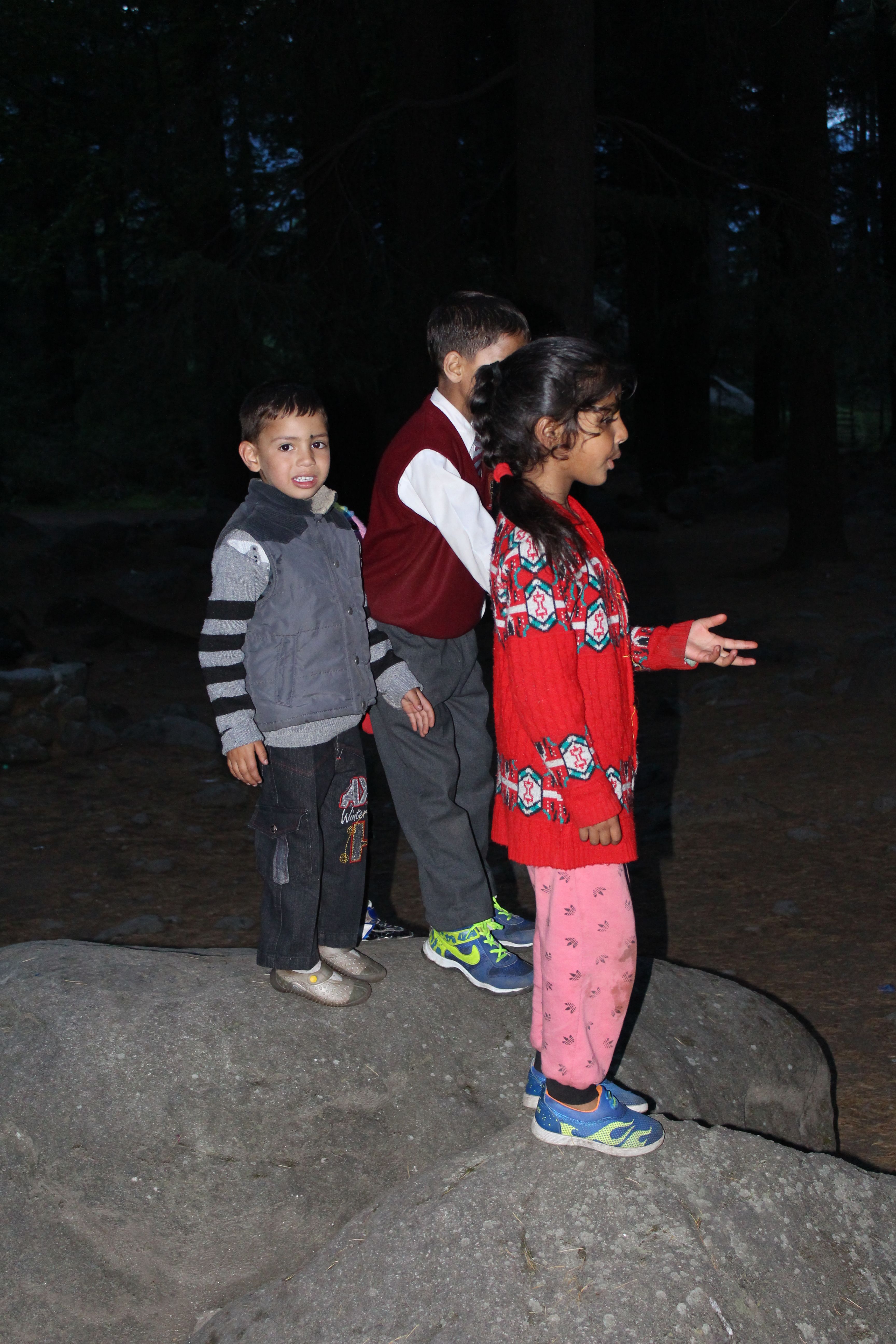 Thanks for having a look at this post. Stay tuned for more posts :)