Bitcoina zapoczątkował a teraz ogranicza świata kryptowalut.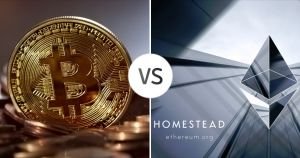 Bitcoina to najstarsza, najdroższa i najbardziej znana kryptowaluta, tego nie da się podważyć.Moim zdanie najwyzsza pora, odpowiedzieć sobie na pytanie czy najlepsza?
Z dnia na dzień powstają, kolejne projekty kryptowalut. Każda z nich, ma swoją lepszą czy też gorszą koncepcję. Część z nich to projekty raczej bezużyteczne, które może z biegiem czasu pójdą w zapomnienie. Spora część, swoją funkcjonalnością chce dorównać do "pierworodnego"Bitcoina. Ale są też takie, które moim zdanie przerosły samego mistrza.
Chociażby Ethereum:
Stała nagroda za "wykopanie" bloku
Nieskończona ilość monet
Niższy koszt transakcji
Krótszy czas potrzebna do wykonania transakcji
Moim skromnym zdaniem, jest są to dobre przykłady, by zauważyć, że większe możliwości daje nam Ethereum niż Bitcoin.
Uważam, że Bitcoin i jego niestabilność na rynku, negatywnie wpływa na cenę bardziej funkconalnego Ethereum i pozostałych altcoinów z potencjałem.
Zapraszam do dyskusji.
Bardzo chciałbym poznać wasze zdanie na ten temat.