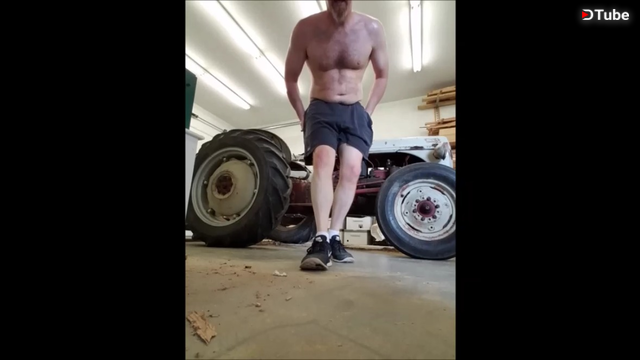 ---
Just trying to get to Mars
After a couple days on the road trying to figure out how to build a nuclear rocket for work, it is nice to be home for a three day weekend.
Going to see Amy
The first order of business was a trip to see Amy, the local dental hygienist, for a regular cleaning. Amy is very nice and is a big animal lover. She volunteers with the rescue shelter and is one of the hardcore animal wranglers that they call in when they need to pick up half-wild cats and dogs. After a wrestling match with a feral momma-cat, she had to get a rabies vaccination, so she is covered for the next ten years. The vaccination sounds terrible and it takes a lot of dedication on her part to keep it up.
I also got to meet my new dentist. My previous dentist got tired of driving out to Farmville so see his patients, so his partner is taking over for him. He seems like a nice guy, but I hope I don't have to spend much time with him. Nobody really likes getting dental work. He wears a fancy pair of binocular glasses that make him look like one of the Borg from Star Trek.
The next task was a trip to Lowes to return a roll of insulation and pick up a bucket of drywall mud. I'm getting near the end of the drywall work for a bathroom remodeling project. So far so good. I should be able to have things ready for paint by the end of the weekend.
Before starting any of today's DIY projects, I needed to do a little workout. If I don't get a little exercise two or three times a week I get stiff and my back starts to bother me. Sitting in the car for the last two days didn't to my body any good, either.
Workout
I don't go to a gym anymore and do a minimalist workout using just a few pieces of equipment in my workshop. The routine starts with a 5 minute warm up run down the road in front of our house, (Gotta watch out the the neighbors mean dog. He bit me once before they started locking him up.) then a few minutes of dynamic stretching. The meat of the workout is six bodyweight exercises, three sets of each with 4 to 8 reps in each set. Each exercise has progressively harder variations, so there is always one that will make it possible to do 4 reps, but hard to do 8.
Assisted pistol squats
This is a one leg squat with a little help from one hand to help get started. It works the muscles that sometimes give me trouble in my lower back and upper hip.
Pull ups
I made a pull up bar from some angle iron and a piece of iron pipe. When I first started doing this workout, I could barely do one pull up. Now it feels really good to knock out a few sets of seven.
Diamond tractor dogs
The video shows this one. The silly name comes from the easy variation that looks like the Downward Dog yoga pose. Later variations have you put your feet up on a chair, then on something higher, like a tractor. The diamond variation has you putting your hands together so that your fingers are touching. Do you recognize the tune in the video? If my daughter sees this video she will be so embarrassed. She is 12 and finds her parents terribly embarrassing all the time.
Hanging leg lifts
I do this one on the pull up bar in a half chin up position. Some people do it with their grip reversed, but that bothers my shoulders and elbows. Lifting your legs up into a pike position with your knees straight is pretty hard. It works your core muscles, which is good for your back.
Ring dips
Full bodyweight dips are hard for the same reason pull ups are hard. Your whole body is supported by your arms. I do dips on rings hanging from the pull up bar. The wobbly rings force you to use all the little stabilizing muscles in your shoulders to keep your arms in the right place. I like the deep stretch that you get at the bottom of the dip motion.
Horizontal ring rows
These are like upside down push ups where you are pulling on the rings instead of pushing on the floor. I have to be careful to keep my back straight and not bounce at the bottom of the motion to prevent back strain.
I love quail
On my way out to the shop to do my workout I got to see a pair of quail. I don't know why, but I've always liked quail. That reminds me – when I was on my way home from Pennsylvania earlier this year I saw something in the road that looked like a stick with a knob on the end or maybe a snake with a giant head. I had been driving for six hours at that point as was pretty tired; my brain was having trouble figuring out what I was looking at. Some people deliberately run over snakes on the road, but I don't. On the other hand, I'm not going to swerve and cause an accident to keep from hitting a snake, squirrel, or opossum. Maybe that is callous, but I don't worry too much about the occasional squirrel that can't decide which way to run and ends up under the car. In this case, though, just as I was about to hit the thing in the middle of the road, I realized it was a mother quail and a line of about 10 chicks trying to cross right in front of me! It was a good thing there was not a car behind me, because I nearly locked up the brakes trying to stop. It was totally involuntary. I might have driven off the road if that was what was needed to keep from hitting that family of quail. Luckily, the momma quail made the right decision and turned around, which gave me a little extra space in my lane so that I could get by without losing control of my car. Thank you to the clever engineers at Honda that make an excellent anti-lock braking system.
Speaking of brakes, mine need to be changed. I forgot to mention that I stopped at the auto parts store on my way to the dentist to pick up new rotors and pads. My mechanic says that the brakes are still OK, but they quite worn and now they are starting to vibrate and make squeaking noises. For the sake of the wildlife on the roads of Virginia, I need to get that done soon.
Fixing the chick's feeder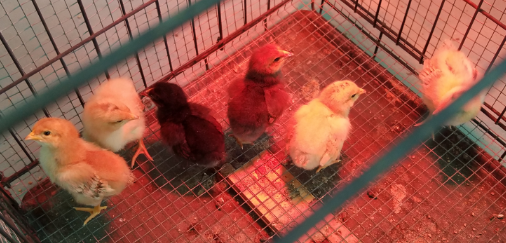 This afternoon I am fixing the chicks feeder. It would be a mundane chore, except that I get do it by making the repair part on an antique metal lathe. It is 103 years old and still works great. That will have to be another post, though.
Cheers, Professor Bromide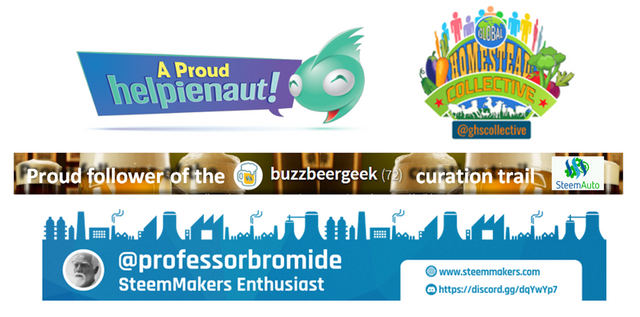 ---
▶️ DTube
▶️ IPFS