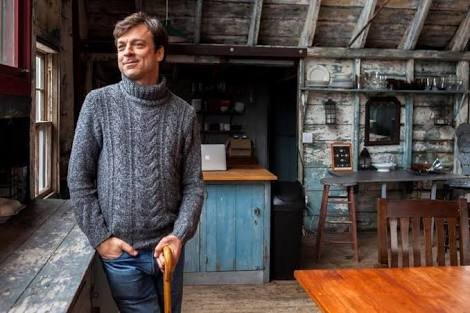 I appreciate pure artistry. Listening to Joshua exhibit one, in his TED talk was fascinating and exciting for me.
In this TED talk , Joshua told the story of his life. How he was involved in a crash that left him disabled for the rest of his life. He narrated his his search for the man who broke his neck . I find his style of story telling a great work of art, but more importantly, I learnt much about life. Here is what I learnt:
1. We should stay positive no matter the situation
Imagine your life changing in an instant, your body dividing vertically, being an hemiplegic, using wheelchair all through college. Imagine losing your healthy body and all you wanted to do is impossible.
This is what Joshua went through and more, and he went on to graduate from college, became a journalist and an author, typing hundreds to thousands of words with one finger... Wow...
We all have a before and an after, bad fortunes fall on us all but as Joshua Prager put it, it's how we react to this negeive fortunes that matters. Therein lies our freedom. STAY POSITIVE
2. Our actions can and affects other people's lives
My drinking and driving could make me hit a passer-by and he or she could die or suffer for life, my infidelity could destroy my spouse emotionally, my carelessness doesn't just affect me, it affects people around me too.
in search of the man who broke my neck tells how Joshua's "perfect" life was crushed by Abed's carelessness. we should be courteous of what we do and what we don't do as it might mean a big deal to someone out there
3. The power of saying I'M SORRY
Joshua Prager referred to Abed as a limited man. I couldn't agree more. A lot of us a limited. Limited by our religion, pride selfishness and poor perception of life. I think it's this limitation that stops us from taking responsibility and expiating for out wrong doings.
As easy as it is to apologize, we find it hard to do. We blame every other person for our own mistakes. We even say it was destined just to take the responsibility from yourselves.
Problems of the heart hits with a force greater than a run away truck
problems of the mind are greater still more injurious than a hundred broken necks