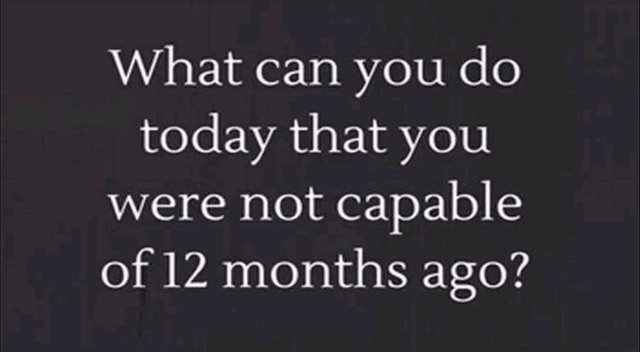 A lot can be said and done.
Now I can create accounts and help more people to join #steem.
I become a true believer of #steem.
Steemians made me believe how real it is to be here.
I can write more than one post a day.
I have more place to post on #steem.
Sometimes thinking of writing a journal is the way to go.
No way!
Just be yourself and be genuine.
I mean don't write nonsense and expect steemians to jump ships
At least stand your ground and post.
#steem is a platform to write and share your ideas.
If one style doesn't bring followers
Change it.
Keep trying new stuffs.
I learn a lot about crypto here than any place else.
12 months ago one could earn more rewards.
Now you have to really believe to be here.
Outside #steem I gain more experience in life.
I continue strengthening my beliefs in the power of the ALMIGHTY.
What about you?
WHAT CAN YOU DO TODAY THAT YOU WERE NOT CAPABLE OF 12 MONTHS AGO ?
Keep on postin
Posted using Partiko iOS