It begun in the year 2003 when I was in JSS3 (Junior Secondary School), during does time, in the regime of President General Olusegeun Obasanjo when phone was becoming an hot cake and Nigeria merging with the other continent to become a global village. It was in that period when
@ssonia
(Samuel) and I
@hollacute
(Olayemi) discovered each other in class. We got to meet in class when subjects and topics we learnt in class became rigid to understand and borrowing notes from each other to get it up-to-date. Through this, we got familiar with each other, reasoning together logically and working hands-to-hands during our days in secondary school.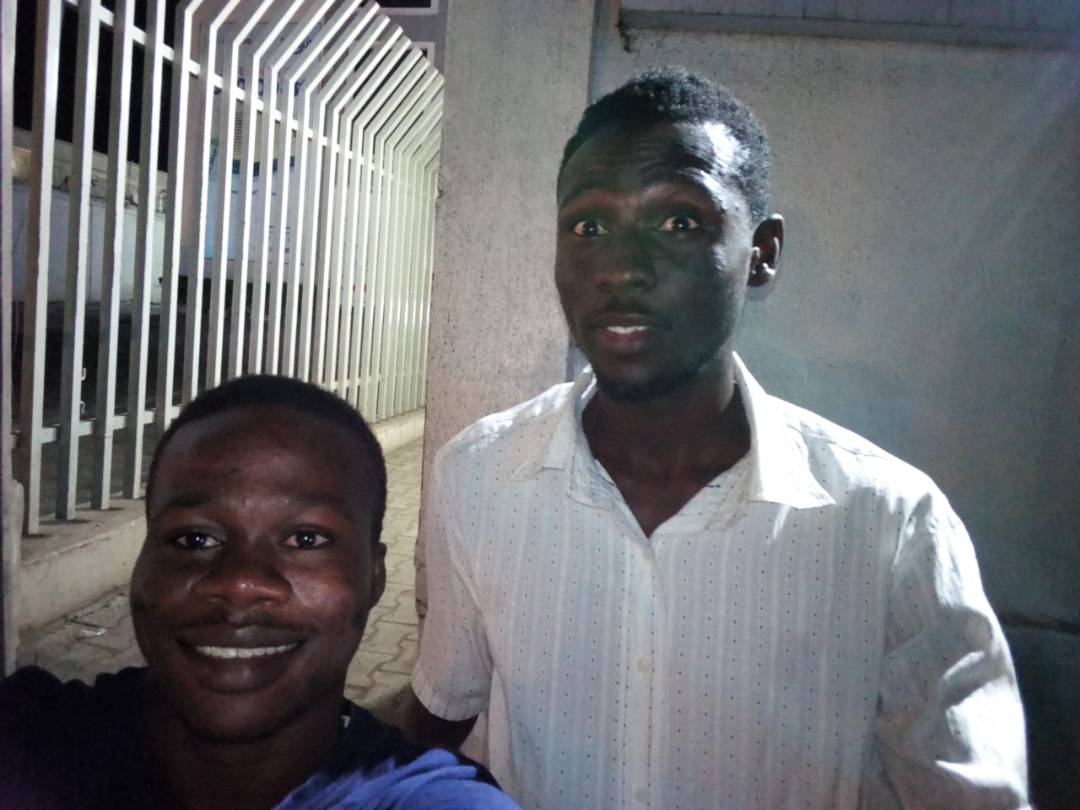 I am in black and blue wear while ssonia is in white shirt
Has we both grow up together and among 4 other school colleagues of mine of which we still communicate effectively and seeing each other frequently, I got to discover that good friends are essential and most integral aspect of life because good friendship is like building a forever family. Three years after (2007) we left secondary school, my thoughts was that I was going into the real world to face good and bad challenges where I would mingle with another new set of friends, this because I understood that most of my secondary school friends after we dropped our pen for the last paper would have spread around the world. Obviously, it happened, some travelled abroad, some travelled afar within the country, some died, some were missing, and few I still have up-to-date contact with. "I knew some of the readers reading this post might not know them but I believe some of my missing friend can come across this post, permit me to mention their names" Oriyomi Hauzat, Goke, Jide, Hammed, Olaremi, Sakiru Ajao and among others I can't remember.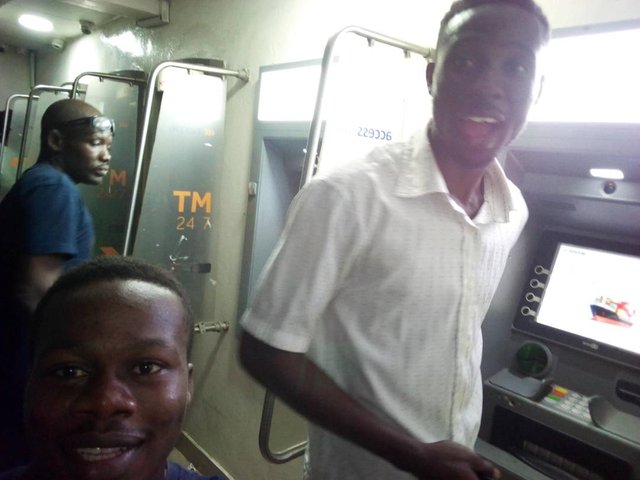 To God be the glory, with @ssonia (samuel) a great icon, a respected fellow, a fellow that has a large heart to love many. We does meet once or twice in a year during Christmas festivals or during New year celebrations. Funny enough, we meet once again this year after he had introduced me to steemit last year November,2017. On the 26th of February 2018 was a unique and memorable one. I left to pass a night at his domain, this because I had a lot of difficulties I was experiencing with my steemit account @hollacute and the same thing goes to my junior brother @ayemmauel. I was astomished seeing myself sleeping that his house for the first time, I was like waooow lolz.
On that very night, we had a thought on what to eat, so we decided to visit a bar to have a plate of cat-fish pepper soup served with a nice drinks. We ate and had a lot of chat on life, relationship, business and steemit as a wide platform.
I left the following day after numerious discussions on steemit overnight. I believe @ssonia has done well by contributing positively on me. I believe these are types of friends oneself needs to achieve greatness in life.
---
---
Am using this medium to thank @ssonia, @ayemmanuel, @rosellyn, @stach, @airhaw-project @hr @steemgigs @busy @zappl @ @surpassinggoogle @promo-steem @curie @teardrops
For making steemit a better place to showcase talents and making the social platform a better place to be.
Writing motivation untalented teardrops esteem