Summer Solstice| The Longest Day of the Year in the Northern Hemisphere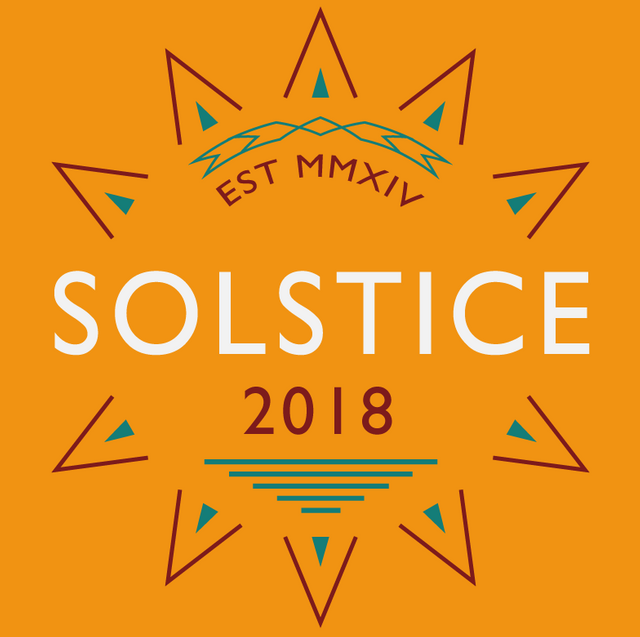 Image from http://summersolstice.life/
Welcome to the official start of Summer!
It is my favorite day of the year, because it is the longest day of the year, and if you have ever been to Seattle, Washington, you know that in the neighborhood of Fremont, they know how to celebrate this wonderful day.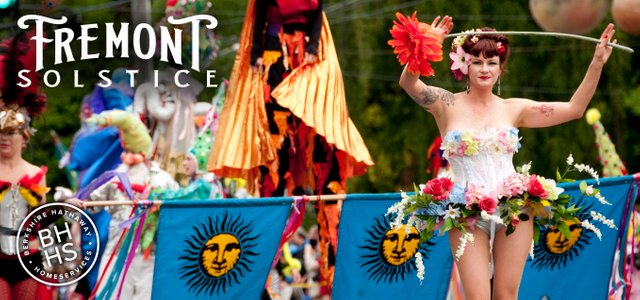 Image from http://www.northwestliving.com/tag/fremont/
I lived in Fremont myself from December 2012 until my move to Europe in August 2015. A short amount of time in my life, but after witnessing my first Fremont Summer Solstice Fair in 2013, I was hooked!
I recall walking down the Fremont Hill to the main intersection of Fremont Ave N and N 35th St. I attempted to meet with a friend at the nearby gelato shop, but the crowd on the sidewalk was so thick I was pushed to flow with it. We eventually made it to a spot where we could see the Body Art Cyclists and Parade Floats clearly. So many amazing and creative people had come up with great ideas and themes for their body art. Then we followed the route down North 34th Street to North Northlake Way, which brought us to Gas Works Park.
The Summer Solstice Festival had collaborated with 'Honk! Fest West' (http://www.honkfestwest.org/) to have a live music party at the park. From spectators to a wild dance party, I was having a blast! I saw acts such as Chaotic Noise Marching Corps (http://chaoticnoise.com/), Dead Music Capital Band (http://dmcband.org/), and Environmental Encroachment (http://www.encroach.net/). The whole city danced until the sun went down, and in Seattle that is around 22h/10pm!
I had such a lovely time, I could hardly wait until the following year. It goes without saying though, that most things in life are not as exciting as the first time. The experience I had in 2014 was okay. Seattle had since legalized marijuana, and so I may have been under the influence more so than the previous year.
Anyway, I have longed to recreate the celebration of Summer Solstice while living in Europe, and have yet to find such a shindig. I noticed that most cities I have lived in (which is three in the past three years), there is an event called 'Fête de la Musique' (https://en.wikipedia.org/wiki/F%C3%AAte_de_la_Musique). Annually, it falls on June 21st and coincides with the beginning of Summer party.
Wherever you are on planet earth, I encourage you to find a local festivity and enjoy the merrymaking with good music.