40 degrees celsius weather turned out to be a bit hot
Yesterday we went hiking the great wall in 37 degrees, the heat came with a breeze so it felt allright. We were excited and had an amazing time on the wall, as you could see from some of the pictures and what hopefully will be shown in the coming video from the wall. However, the great wall of china defeated a pregnant Kim, because today she did not feel 100%. She was exhausted and had a hard time finding any energy to go explore anything new. Which actually was great, because even though both of us love the heat, 40 degrees is a lot. As soon as you was exposed to the outside you could feel the wall of heat hitting you. So our goal with today was to find the hostel we will stay at when we return from Shanghai.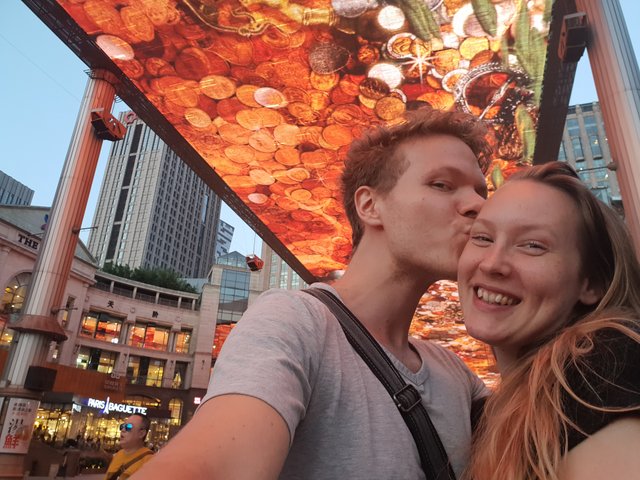 With the heat it took way longer than anticipated to reach the hostel
We started the day by going to the baozi place just around the corner from the hostel and enjoyed ourself 2 buns each. We tend to eat a bit smaller meals here than at home, simply because it's so hot outside. We had one with beef and one with veggies and they are truely "hen hao chi", delishious. But we ate while trying to find a taxi, which did not go well... So we started to walk south, since thats where we are heading and every now and then we stopped by the road trying to fetch a cab. However no taxi was available or wanted to pick us up, so we just continued to walk.
Few thousand steps later we found the first of many malls of the day
When we reached the first mall, we felt greatly in need of a cooling drink. First we walked through the mall scouting for options, we wanted a place with wifi and drink, but had to settle for drinks only. The places we found that had both required us to have a Chinese phone number to access the wifi. The Ice latte we found felt great, but it was not enough to get the energy fully restored.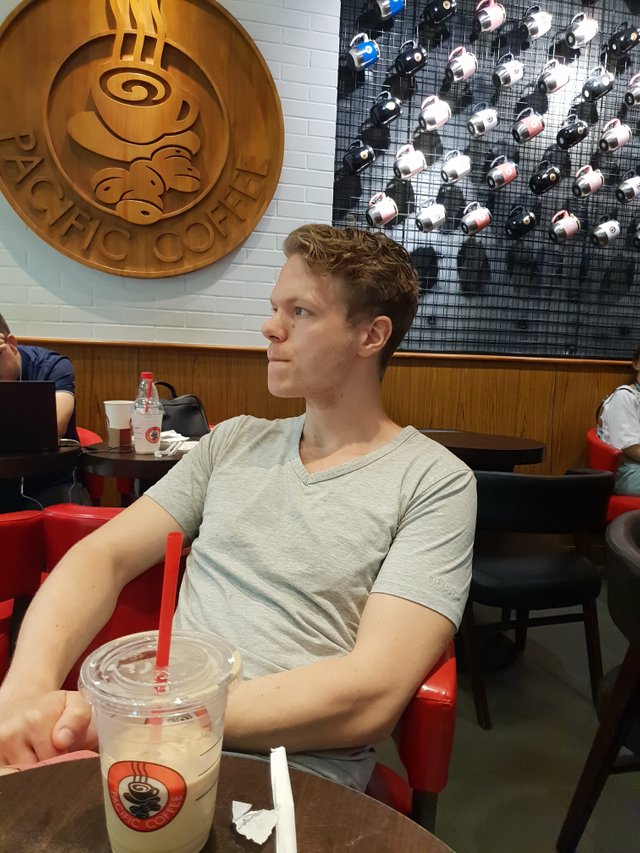 But none the less we started to walk to find a cab and finish our quest.
We started to search for taxi, again with no luck
I started to feel that today was not meant to be a taxi day, so we went inside the mall again and walked through it entirely to the west, the malls of Beijing are pretty big to say the least, and there are plenty of them. Once we reached the exit to the south, we walked a total of 100m (at tops) and entered a second mall. This one was not that wide, but it was 6 floors high. We quickly walked through it to see if we could find any place where there are parked cabs, and we found a few!
The real taxi problem of the day
Each taxi we asked to pick us up gave us a firm hand that states: NO!, or it was filled with people. We got the same message from taxi after taxi, and the few that we could talk to was open for us, until we gave them the location of the hostel... Then we got the same warm: NO!
So we took the matters into our own hands and walked to another mall...
This mall being about 200m away from the last one, this time up to the north.
This is a big mall, 7 stories high, and really wide, we went there because we knew the bathrooms were nice... which is not always the case. Once we reached the mall, Kims energy once again reached the bottom. It's not easy being tired from hiking the wall and experiencing 40 degrees heat while being pregnant. Her calfs are hurting and her ancles are really swollen. So we decided to find a place to sit down, this down with wifi. We found one of my favorite bakerys, Tous le jours, which also tend to have good wifi.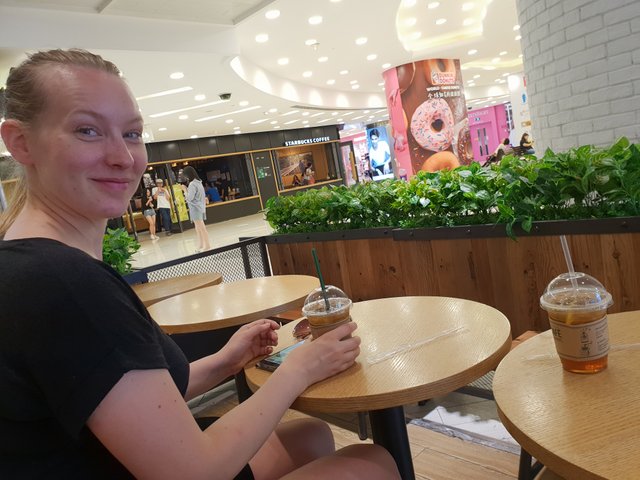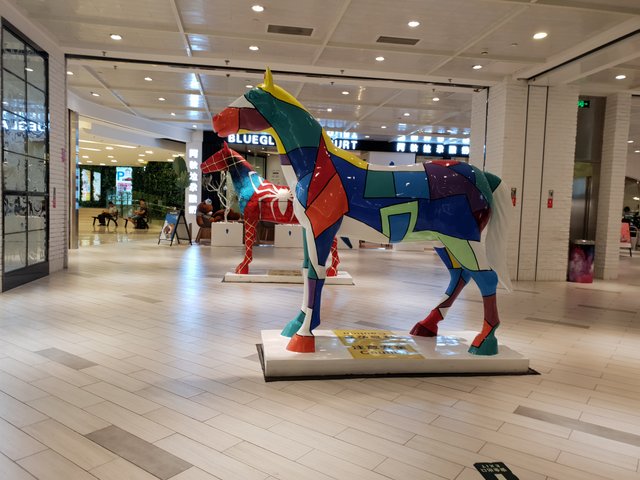 Iced lemon tea and about an hour of sitting down, we started to feel like it was time for lunch. One of the big problems with Beijing is that there is really hard to find a restaurant... Not!
Only in this one mall we have about 30 restaurants to choose from, so we found a Chinese place and ordered 2 plates of kung pow chicken.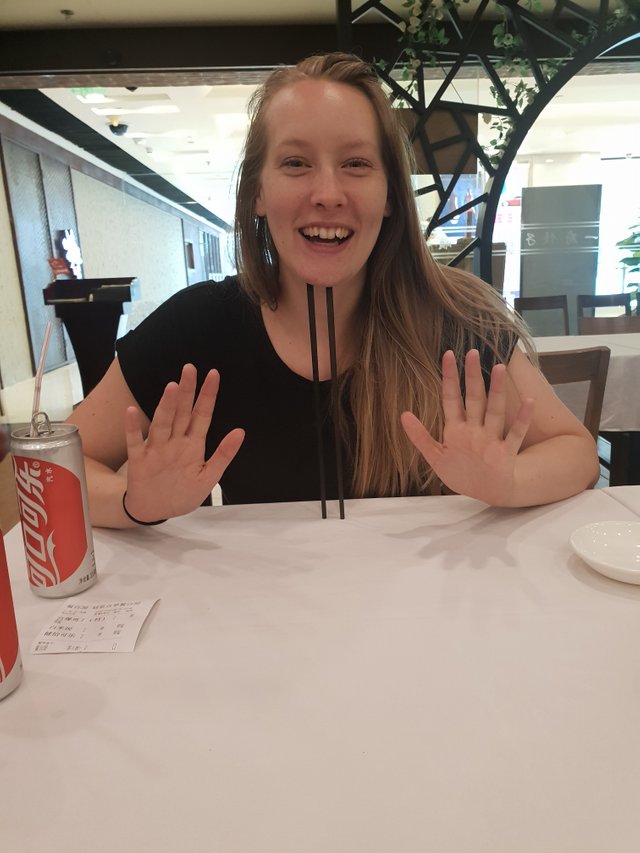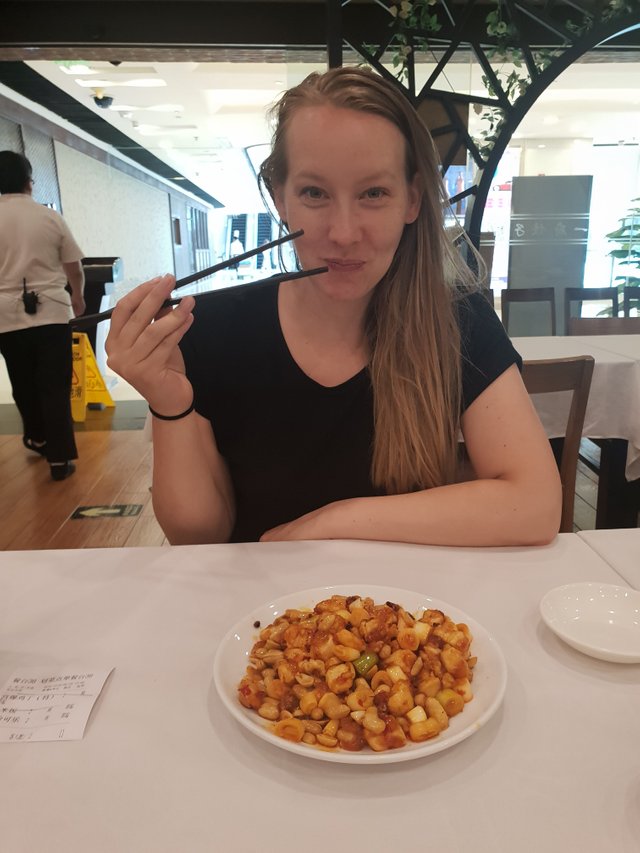 Something Kim found really funny was that 2 tables away from us, we had 2 Chinese women sleeping.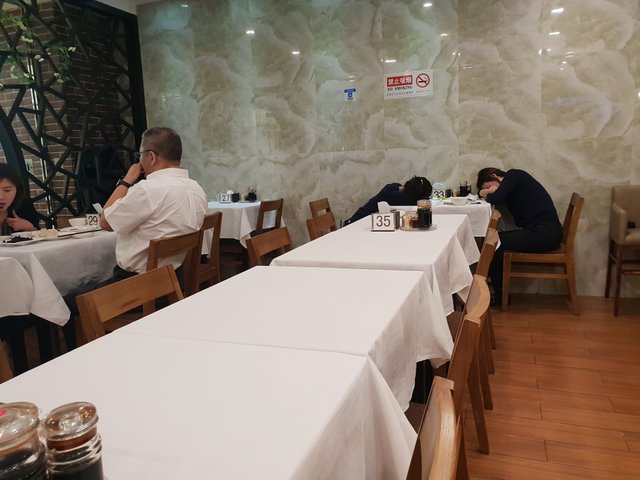 Once Lunch was done, and energy restored, we went to another mall
This was now the 4th mall of the day, and we had not bought a single item, we had actually only entered one store so far. However in this 4th mall, I knew a place that I wanted to show Kim. Because back in Sweden we have seen items from that place, and I always think they are lacking stuff. Because in Sweden there are a tiny part of a bigger store that offers their items, and here it's a big store. We found some cool stuff, spent a few minutes in there before we left the mall to once again try our luck with finding a taxi...
What do you think the result of taxi hunting was?
We got one! Yaay!
However, it was one issue... He did not know where we wanted to go...
He knew the area, but not the street, so he took us to the area, stopped the cab and asked us to get out. Which for us was fine enough, because I rememberd from when we booked it that it was around there. So I knew he was taking us to the right place. Once we left the taxi I went to a police officer and asked if he knew which way we should go, and he did!
Once we walked a bit longer, I asked another police officer about it, and he confirmed, just continue and then take right.
We reached a street that felt right, I started to read signs to see if it was the correct street, Kim found some white people and asked if they knew the hostel... Which they did! :D
We reached our destination, we completed todays quest!
Once inside we asked if we could look around, to see if we should keep the booking or if we should change it to another hostel. They said we could check out the bar, but not the rooms, since they were all booked. The bar felt good enough, and we found a guy sitting by himself at a table, so I went there and asked how he experienced the hostel.
"So far so good, but I just checked in. I can show you my room if you want"
This dude was from Germany and had just spent a month in a shaolin temple, which is pretty cool.
The time was now reaching 4 in the afternoon and we had no further plans
The heat was still strong, but this neighbourhood is really cool, so we started to walk around and exploring it.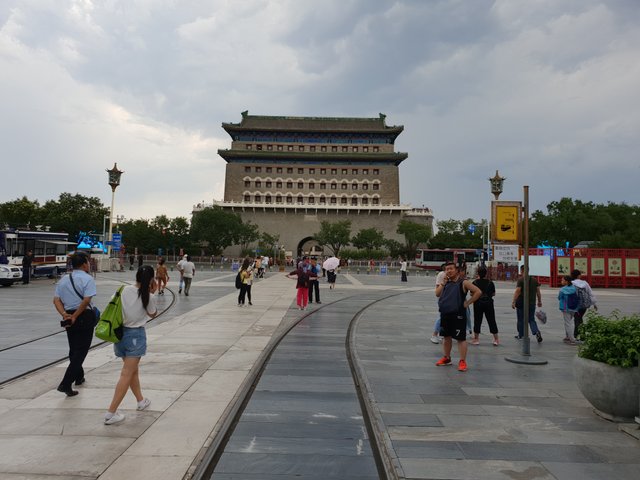 I did not want to fully explore it now, rather save that to when we check-in next week. But we spent a good hour walking around before sitting down at a café, I enjoyed a ice coffee and Kim had an ice tea. While enjoying our drinks, the weather started to change, rain and thunder appeared. We went to the closest subway station and started to ride it, without any good plans.
Without any plans, we went to a underground mall
Yep, another mall, but this time below the ground. Which is pretty nice when it pours rain outside. Soon after we went outside and started to walk the streets of Beijing. About now Kims legs started to bother her more and more, she had to sit down on the sidewalk to rest.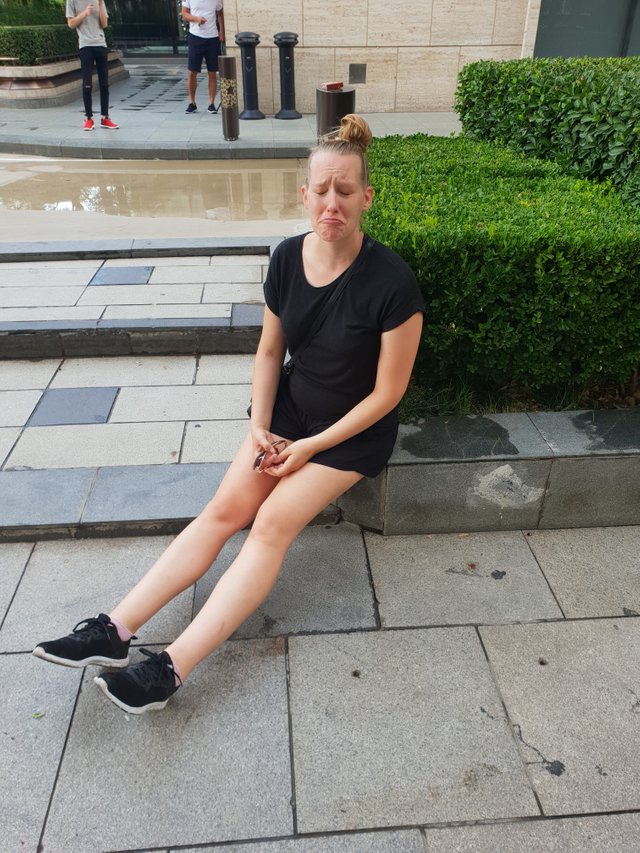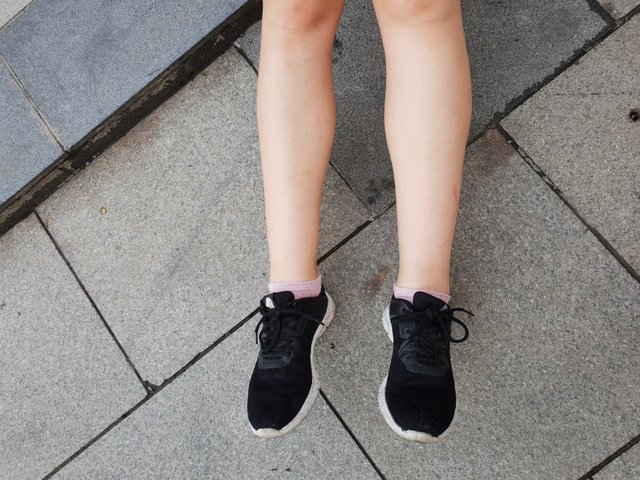 Kim's swollen legs, not sure if you can see it on the picture, but it's quiet a lot
I also found this drink, which I had to try, diet clear coke, it tasted more like sprite. If I really tried to identify coke, I could finda hint of cola in the flavor.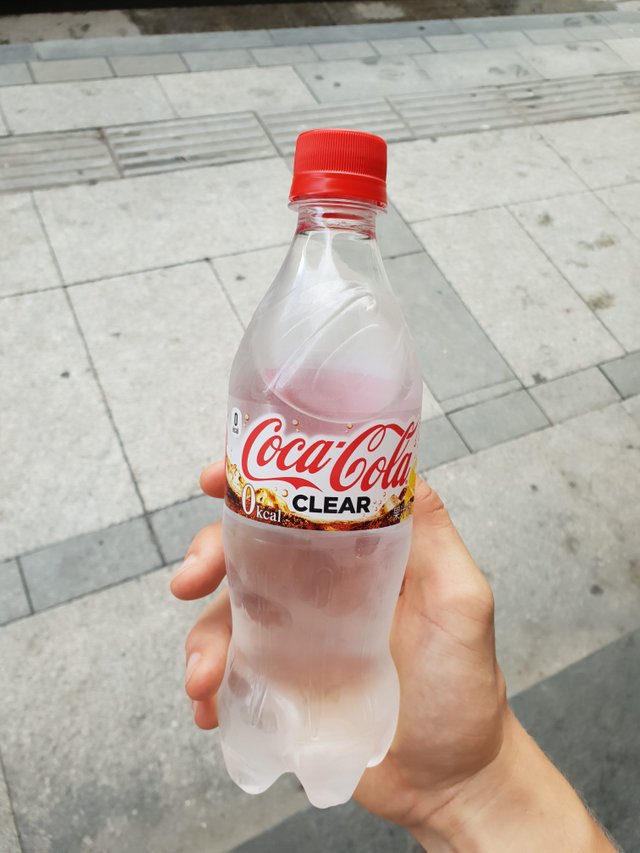 We kept walking, and walking, and walking, until Kim could not take it any more and we went into a bakery, tried some snack so she could get new energy and sat down for a while.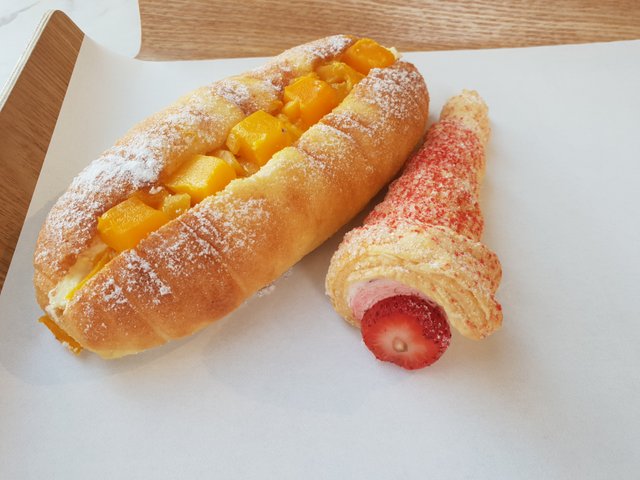 This was outside the bakery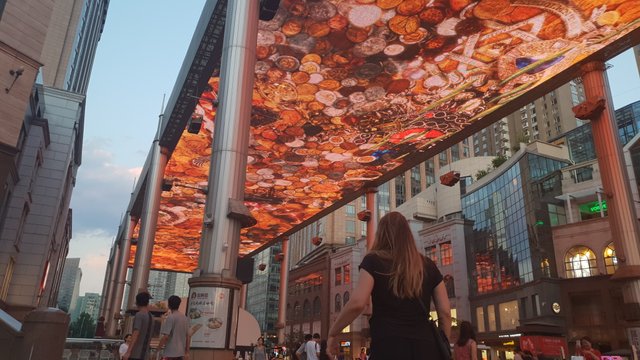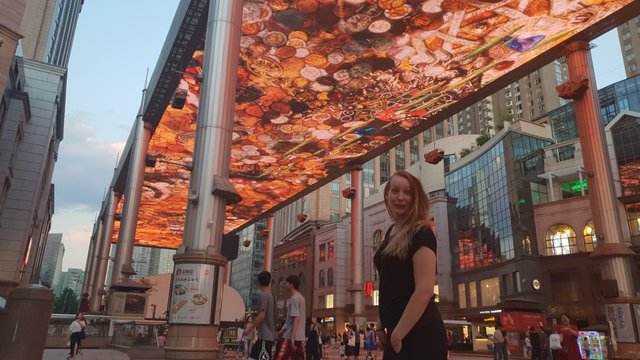 This is a giant TV screen, which has fishes swimming around and it's pretty cool. I took Kim here a few days ago but the screens were off, so I thought it was broken. However, it was not broken but rather it turned on in the evening. Which surprised us while we were gathering energy in the bakery. There were a lot of kids playing and it felt like the place came too life along that screen.
Walking and snacking meant we did not feel that hungry
This was my dinner, and Kim just had some fruit. My goal was to find something new and also get a decent amount of protein.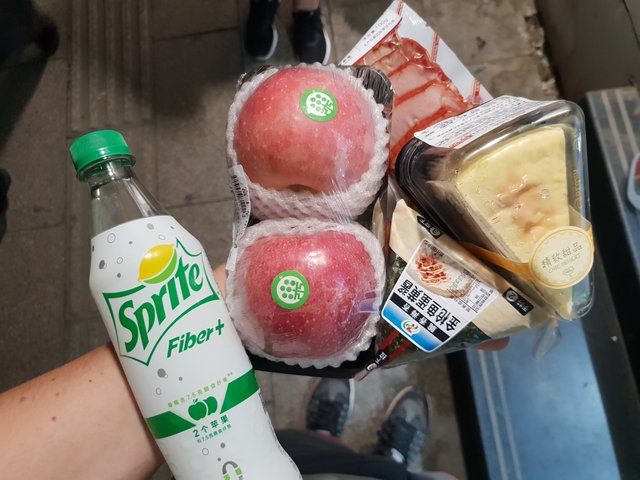 Sprite zero with added fibers was the most interesting drink I could find. It had 1.5g of fiber / 100ml, which makes it a total of 7.25g in that bottle. The cake was a cheese cake so it contained a decent amount of protein (good excuse for cake, right?). The meat was chinese bbq pork and then a rice triangle wrapped in seaweed and filled with tuna.
Tomorrow we are going to a market which is only there on the weekends, and we might go to temple of heaven if the weather and energy is there.
Coach Bjork
https://coachbjork.com/
Online Personal Trainer