DONT STOP BECAUSE IT'S HARD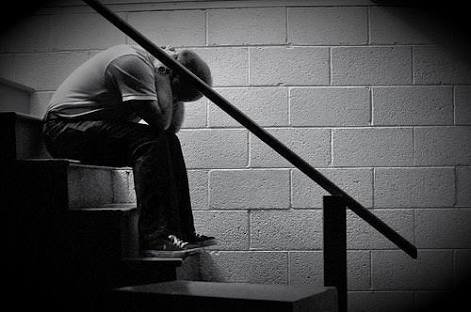 I see a lot of people. quit. They quit on their jobs, on their marriages, on relationships, on their children, on their businesses and so on, and one major reason why they do so is because it's hard. But like the Scriptures tell us
If you fail in the day of trouble, your strength is small
It may sincerely be tough, hard and difficult, but I do believe that many of the things we experience today are merely trainings for things to come.
Just imagine a student on campus dealing with a difficult course and a difficult lecturer, he really might not know that sometime in the not distant future, he would have to deal with a difficult boss and a difficult work environment, if he fails in that day when he had to deal with the difficult lecturer and course, he would fail when dealing with a difficult Boss.
Challenges were never meant to break you. The challenges you face are custom made for you. You can handle them, that's why they came to you
PROBLEMS GRAVITATE TOWARDS THEIR SOLUTIONS
the only reason that problem came to you is because you are the solution; so don't let it break you.
Hard times form in you a character, a personality. The scripture tells us that Jesus,the captain of our salvation was made perfect by the things he suffered. The sufferings he faced were all a part of the plan. Challenging times produce in you patience!


HARD TIMES REVEAL YOUR TRUE COLOUR
Hard times in your life, are qualitative test periods and the end of that test reveals true colour.
Put the right things into you today, or in the moments where you have peace. Sow into your personality the right seeds, and at times of trouble, only the right things will come out of you.
If you squeeze a sponge full of water, only water will come out. If you squeeze a sponge filled with palm oil, only palm oil will come out.
When life squeezes you, what will come out of you?
MOST TIMES FROM THE GREATEST MOMENT OF PAIN ARE THE BIRTHING OF EXTREME JOY
Ever thought of a woman at child birth? At the moment when the child is about to be birthed, there's so much pain; but almost immediately after, extreme joy is birthed, and she almost immediately forgets all the pains.
ALWAYS REMEMBER THIS IN YOUR LIFE: TOUGH TIMES NEVER LAST BUT THOUGH PEOPLE DO. YOU WILL EITHER BEND UNDER HARD CONDITIONS OR THE SITUATIONS WILL BEND. THERE WILL SURELY BE A BENDING, BUT DON'T DO THE BENDING!

THANKS FOR READING