Underwater waterfall in Mauritius: the illusion of nature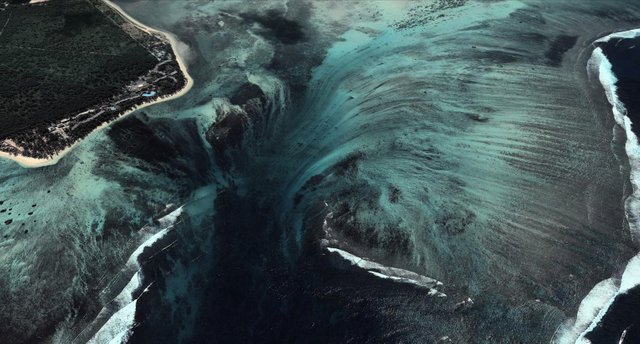 Photos of the so-called "underwater waterfall" off the coast of Mauritius, made a bird's-eye view, amazingly realistic. Stormy, foamy streams of ocean water cascading into a deep abyss. It looks impressive! In fact, no waterfall near Mauritius no. The fact that the "underwater waterfall" - this is an incredible scale visual illusion.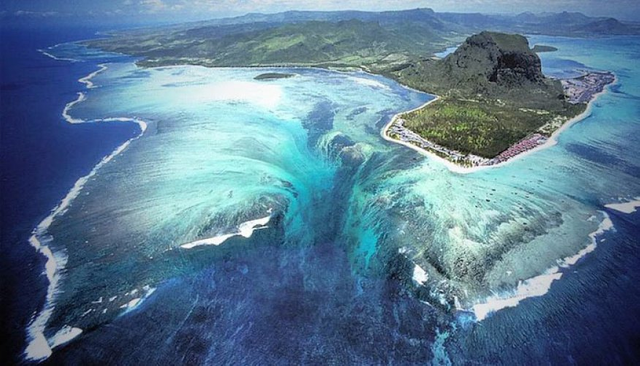 The illusion occurs because of the difference in the color of coastal waters, silt deposits, alluvium sand and coral reefs. The effect has arisen by chance, but the kind of "underwater waterfall" in Mauritius is so realistic, that is breathtaking!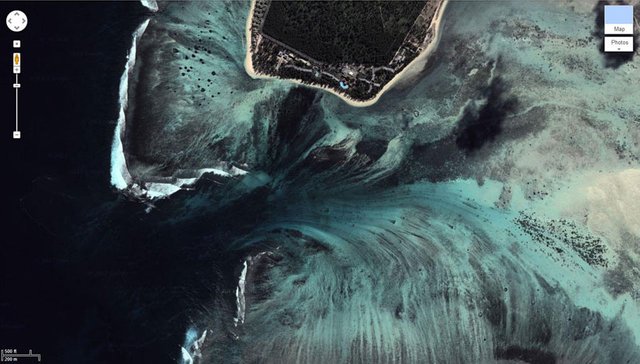 The illusion is so large in scale that is visible even on Google Earth. The size of "underwater waterfall" - a few hundred meters.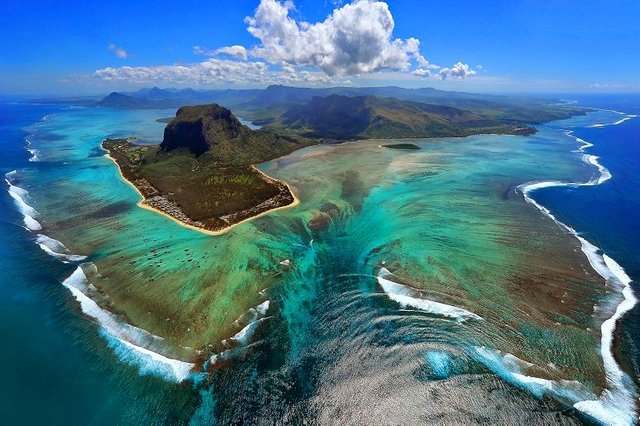 References.
http://сезоны-года.рф
https://yandex.kz/images