Pattaya vs The World!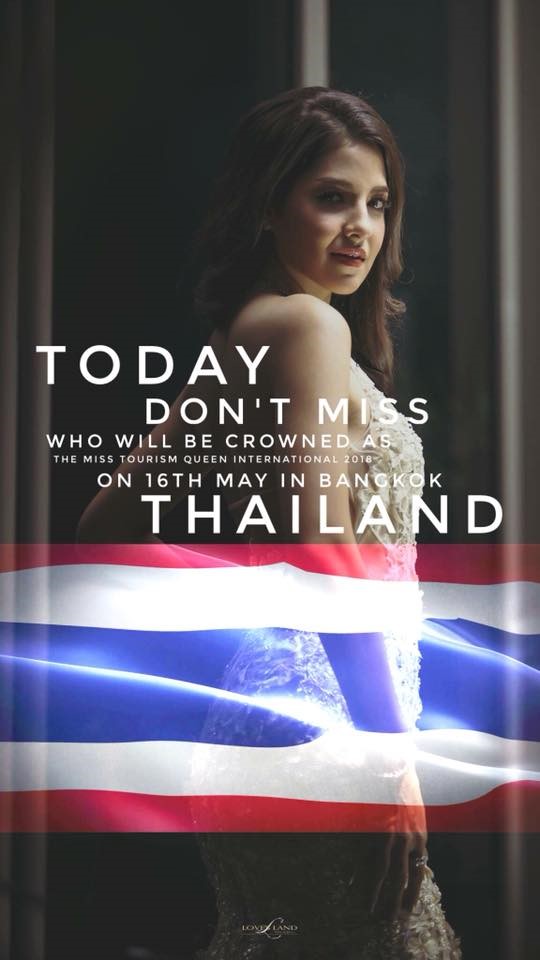 In what for her is the culmination of 9 years of persistence, integrity, courage, and an innate instinct to never quit, never let them knock you down just smile get back up and keep going. Morgane Chattira Michas fights for the international crown as Miss Tourism Queen International at Mak Ka Van Rang San Hall, Thai Army Club, in Bangkok starting @ 19:00 to be televised world wide and hosted on Thai TV Channel 9.
She continued her studies locally at Assumption University in Pattaya and in 2016 entered a national beauty contest in Bangkok comfortably winning one of the regional contests and to be put through to the National contest. Well there was quite some controversy as the organizers reneged on their promises and support and were obviously only focused on financial gains. So Morgane stood up to them and went public with her courageous indignation of such low integrity and morals. So the organizers responded by cruelly terminating her from the National contest. Such a move would usually cripple the motivation of a young inexperienced university student, but Morgane took it in her stride and moved across to the Miss Tourism Thailand contest just getting underway in BKK and supported by the Tourism Authority of Thailand and Channel 9 Television & MCOT Media group.
So quite obviously she won that contest in a close contest and in 2017 was crowned Miss Tourism Thailand 2017-18. So naturally she is representing her Home country and Province of Chonburi and the City of Pattaya in tonight's International Pageant, and it is no surprise to her parents and us that she is ranked as one of the favorites to win tonight, but not only because she is a beautiful young 25 year old girl but because of her story of courage and integrity in the face of adversity.
I think one of the international Journalists from http://globalbeauties.com travelling with the contestants summed it up best this week as follows: "Thailand has been a great ambassador for her country and always a pleasure to talk to. She is the only delegate to remember our reporter by name, which definitely helped us to appreciate her event more. Showing true Thai hospitality, she also offered to show us around her country anytime we visit. On top of that, she always acted as translator anytime we needed support. If the host country wins, it will be a deserving one."