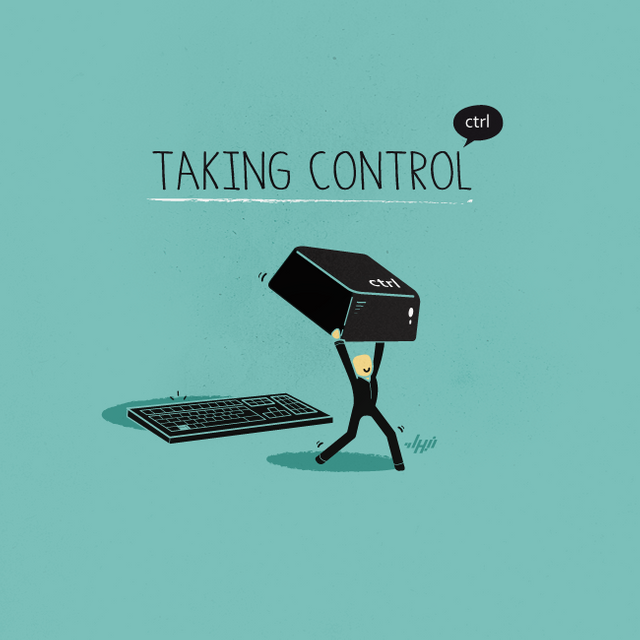 [Image source: Nabhan, DeviantArt]
Doing life isn't all that easy, at least not for everyone. There are times when everything seems fast-paced and it's hard to tell if you're getting it right or not. For some reason, you just cannot get a hang on it or decide what works best for you or what path you should take. And when it gets hard to decide that way, you do not trust your own decisions or wisdom. Rather, you might just find yourself rooting for someone else's advice because you feel they know better or are older, or maybe it's just about who to hold accountable if things don't go as planned, which would appear to be the easier way out.
There are also times that meet us feeling confident and in full control of our lives. we're happy we've got it all sorted and arranged and every goal is a successful hit.
Taking control of your life is all about finding the right balance for every area that concerns you. It doesn't necessarily mean getting everything perfect all at once or knowing and having it all. No. It is a constant effort of making sure your life is lived exactly as you'd want to live it without letting something else control too much about you, or letting failure in a particular aspect of your life affect the others. Much like how a painful breakup in a relationship or the death of a loved one may affect some people's performance at work.
Taking control means making sure you're doing something because you want to do it, rather than do it because someone asked you to. It might imply changing the nature of a few relationships with the people in your life. Sometimes, the confusion about deciding what is best for us involves a deep-seated conflict focusing on allegiances to and boundaries with people who we deemed vitally important to our lives.
By all means, you should do you. Of course, if it's wrong, then it's okay to heed their advice. But no one really understands you like yourself. Hence, if it's not what you want, or it doesn't help you exhibit the values and standards you have set for yourself, then it's okay to politely decline, to take control.
Taking control also means following and doing the things you love. It means finding passion and building around it, rather than let others make you do theirs.
Taking control means leaving nothing to chance unless they're way above your reach. It is about playing your role in making yourself what you want to be rather than relying on others to do it for you. For some people, they prefer it on a platter of gold. Someone else would come along to help. For others still, it's the naive belief that eventually things would turn out just fine regardless of how bad it seems to be at the moment. Life becomes very subjective.
I'm a very optimistic person, but I don't always like it when optimism leaves me too uncertain of very important and deciding details in my life. So once I notice it's too fuzzy, I go into details and try to be sure at least to a satisfactory level before moving on.
Taking control also means letting other people decide for themselves too. It's human nature to want to let people know you've got a higher moral standing than they do, and since you feel pretty powerful and confident in your abilities, you might just leave no room for others around you to make mistakes and learn to take control too. This is an important aspect of taking control of your will to command others or lead at all times. It's about them and about you as well. You have to let them learn to take control of their lives as well.

Bottom line is, we're all sum aggregates of the choices we make for ourselves, and if at any time you don't feel like you're on the right track, it just might be the right time to sit up and rearrange your life. You might have to make tough choices too. But in the end, when you've got the greater part figured out, you'll know it was well worth the trouble.
I'll finish off with a quote I read a long time ago by Jim Rohn.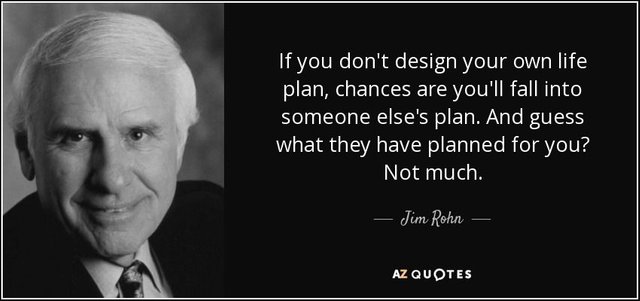 [Image source: Pinterest]
Simply put, If you don't take charge of your own life, someone else is bound to try.
Thank you for reading