So far, I've mostly posted pictures that showcase the richer parts of the city. In this post I'm going to share a different perspective.
Distracted driving, Vietnam style. Talking on a cellphone while reading a newspaper and holding a pineapple, on a motorbike.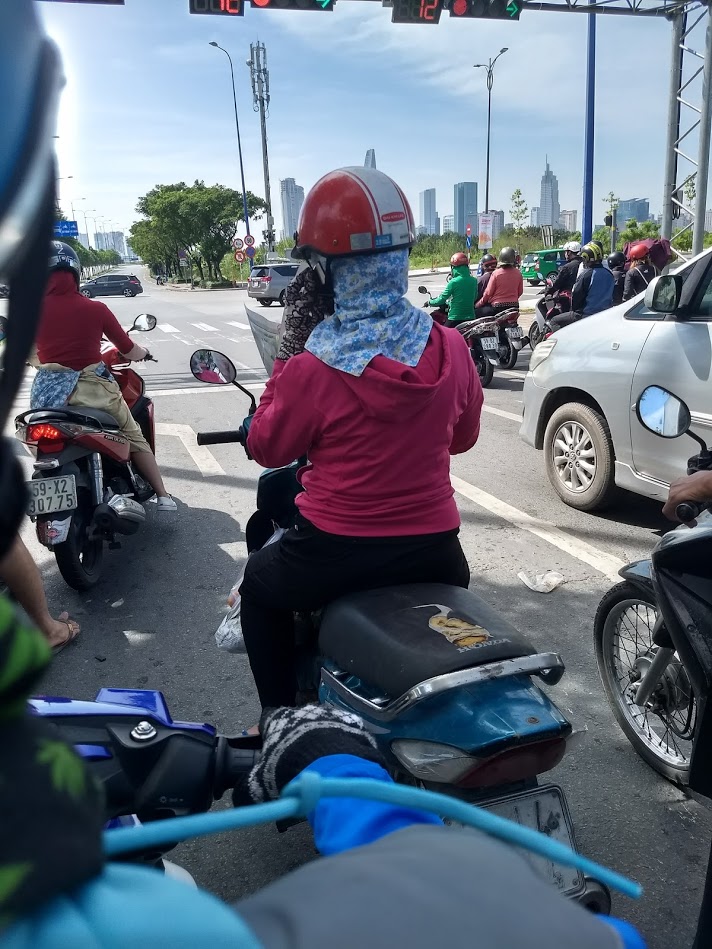 Bui Vien is the walking street, essentially a tourist trap where cars aren't allowed to go and beer is $1.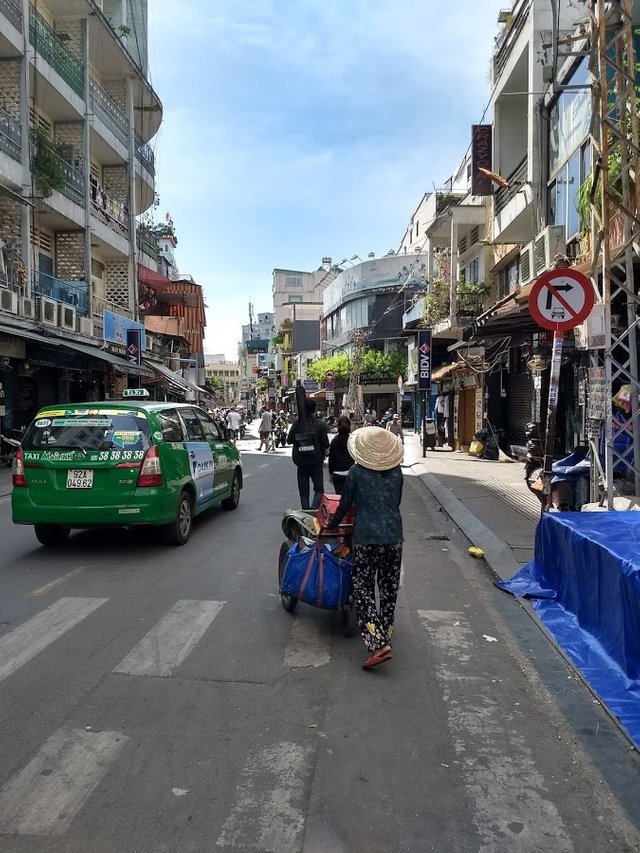 Looking above Bui Vien to the highly coveted apartments...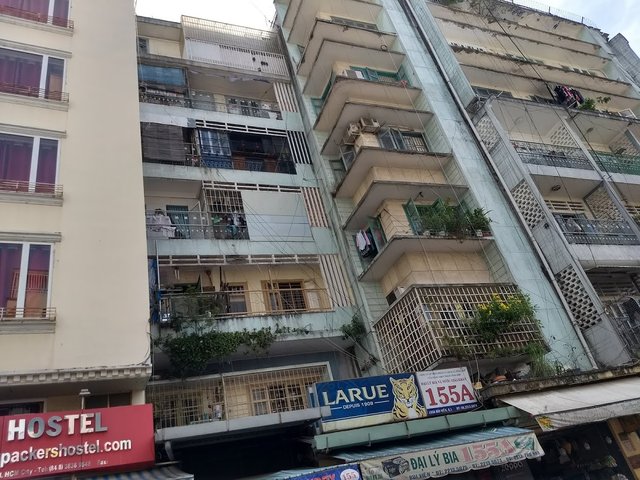 Bui Vien at night