KNITTED_LIPS ---- #Story
=============
"I didn't know I got married to a beast," Chioma spoke in between sobs. "He would kick and push me like a punching bag," she paused and took a sniff. She buried her skinny framed body in the warm embrace of Nkechi, her friend. Like two beans in the same pod, they had almost same look; light skinned, height a tad above average, nose erected on the roof of their thin lips and blued eyed.
As teenagers, they had common enemies, they fought for common goals, breathe same air, and they mostly wore uniform clothes, that most people at on time thought them to be twin. In all their resemblance, there was a demarcation in their character. Chioma's tongue could be described as a bag of bleach and Nkechi's heart was an embodiment of darkness. While chioma's tongue could shoot missiles, Nkechi's dark heart could hold someone to ransom.
Nkechi dabbed a white handkerchief at Chioma's eyes. "Stop crying Chummy. Your husband doesn't deserve your tears," she helped Chioma get to her seat, pulled one of the trays on the well-polished table closer, on which was emblazoned 'welcome to Chi Chi's restaurant' and she took brisk steps as she returned to her seat. Their voices were tuned into a whisper as they spoke and ate, that it remained masked under the blaring voice pouring from the large flat screen television. At first, Chioma's face was knotted into a frown at Nkechi's plan as a way out of her marital problem, but later was flattened into a stretching smile at her friend's convincing premises.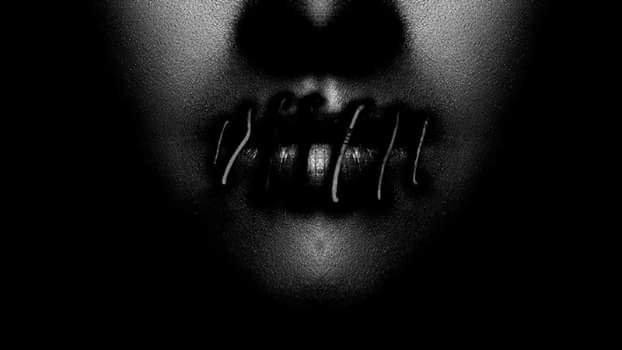 It was the day Chioma would get liberated from the shackles of husband battering. The log of wood she sat was too hard to her buttocks, and she would swap buttocks to share the searing pain. Nkechi seemed comfortable; perhaps, she was used to it. The friendly morning sun that dripped from the sky, littered shadows of dancing leaves here and there on the brownish gritty floor. There was an image of a man carved from wood. Chioma could not deny that it was scowling at her and that it had large owl eyes, same size as the man who was making incarnations, dressed in white robes and had a white chalk drawn around his left eyes.
"Baba! We are back from the three days you asked us to repeat our visits," Nkechi spoke at the end of the chanting, an edge of confidence in her voice.
(…Another incantation…)
Baba cleared throat and signaled at the pot belled dwarf, whom Chioma had watched twitching and blinking eyes, which seemed unending, as though he had a speck of particles playing under those eyelids. He was an apprentice to Baba, and he understood all Baba's body movements. Later, the dwarf re-appeared with a calabash.
"Take!" Baba thundered.
Baba's voice sent Chioma's hand into a tremor and she fought not to pour the content of the calabash as she took it from him.
Baba fixed a steady gaze on Chioma as he spoke, "When a quarrel break between you and your husband, scoop some portion of the Calabash into your mouth. You must make sure that he doesn't see what you have in your mouth. Swallow the portion when the quarrel dies down."
They nodded as Baba's warnings flew to greet their attentive ears.
"Remember! If he sees the portion in your mouth, madness will strike you," Baba cautioned. "When you notice the efficacy of the charm, don't hesitate to come and settle OBAJIE with the sum of 100k," he added, an edge of command in his tone.
Days, weeks and months had passed and Chioma had never received a beating from her husband. A stretching distance began to appear between her husband's usual hard fist and her supple light skin. Nights when quarrel sprouted its ugly head, the portion would bury her tongue in the tomb of her stinking mouth. Even though she was pained, that she could not empty her mind, which was burdened with curses and bad names fashioned for her husband. But she had to pay for her sanity with muteness. Light of happiness started slipping into the household. With her abusive words tamed, her husband grew fondly of her.
Like a snake would wear of its old skin, she had worn off her old self. The night she first noticed how tremendously she had changed, she was pleased with herself. That night, her husband was admonishing her. Her mouth was devoid of any portion and yet it was as if it was strapped up. She felt it was easier and safer to keep calm without any portion whose health effect she could not account for.
Three weeks later, her lanky legs walked her to the shrine, alone. "Baba, this is the 100k I promised OBAJIE. The portion you gave me worked perfectly. Could you imagine my husband gifted me a car? I'm very thankful, Baba," she spoke, smiling from ear to ear. When she was done she dashed home for the sky was turning gray as though it would rain cat and dog.
Baba turned to meet his apprentice's face matted in confusion.
"What was the name of the portion, Baba?" the pot belled dwarf asked finally, an edge of inquisition in his voice.
Baba looked at him again, his face lightened up with a smile and he said, "WATER."
THE END.