Life looks different for every person. Every person also takes life differently. There are people who see life as a test, then those who see it as a game and again those who simply live in front of them. That is of course left to each one.
There are many situations that touch you, situations that inspire you, situations that close you off and situations that bring a turning point to life. You know what I'm talking about. Every one of us has had such situations and moments in life. And they will also continue to enter into all our lives. Not because life wants to torture us, no, life wants to make us aware of what is going on, to strengthen us and it wants us to learn from it. If we do not learn, this event in different forms will enter our lives again and again. Until we have learned it. If you look back and reflect on your problems with the events, you will find out what I am talking about.
Many claim that this is fate. Sure, I also believe in determination and in a way you can call it fate. But you also have a free will. You can still decide. Either you let yourself be carried away by the flow of things, the course of life, which many people do unconsciously - or you become aware of your life and start making your own decisions about what should happen.
When things happen, they don't just happen. They happen because you caused them. Even if you go wherever on the street and are jostled by someone else who then moans at you for it. It was your complicity that it happened. If you were conscious, you would have seen that there was someone who wasn't paying attention and you would have avoided him, he wouldn't have bumped into you or moaned at you. This event can tune you into something negative and can affect you in your day.
The person who has bumped into you doesn't even have to be a bad person. Maybe he's a good person but he just has stress and problems. But your impression of him will be bad now. Maybe this person will feel bad later because he mocked you and maybe it will also affect him in his day...
Such small events determine our days and the further course of things. Either you let them happen, or you avoid them by being more conscious about things.
I know it is not always easy to live consciously in the here and now, especially when life has you firmly in its hands. And that's exactly the point.
Life has you firmly in its hands.
Why isn't it the other way round?
It is your life after all.
...or is it not?
If life has you in its hands, it can happen that you don't have and don't find the right time for yourself anymore. It can happen that you get too serious. And that in turn can affect your life. And already you are trapped in a circle.
Or when life is holding you in its hand and things are going badly at the moment. You are stressed and the problems accumulate. Your mood is getting worse and worse and that of course also affects your life. And you fall further and further into this circle.
Or you become aware of it and decide to change something.
An example from me and my life:
A few years ago, I was once active as a salesman. Sometimes I was in a bad mood and that affected my sales figures. One day my boss came to me and he told me that every one of us had problems. The art is to hide these problems in here and now when you know that they can affect you. The customers look at you and see the problems in your face. They don't want to talk to you. When you talk to them, they realize that you are not in the business and not in the mood. They avoid you. But if you hide your problems, put a smile on your face, customers will see that. They will also smile at you. That will motivate you again and it will do you good. And it will do your work good. By the end of the day, you'll be happier again. It will be good for your life. Don't let your problems get the hand over all and of you and do't let them affect you. Instead you can take them in your hand. Otherwise they will pull you down and if you don't realize it, you will be trapped in it.
And it was just like that. I had taken my feelings in my hand, motivated myself, put a smile on my face and everything went well again. I had good sales figures again, the customers were satisfied and I was even more satisfied and motivated. I had changed my world and taken my life back into my own hands. Only because I realized that my life had taken me into its hands. From then on I no longer saw my problems as the worst and most negative and unsolvable things.
I had also changed my thinking with it. And thats the point, your thinking and feeling is the mirror in your life. As you feel and think, so will life be to you.
There is also a good story from India:
There was a temple of a thousand mirrors in India. He was high on a mountain and his sight was mighty. One day a dog came and climbed the mountain. He went up the steps of the temple and entered the temple of a thousand mirrors.
When he came into the hall of a thousand mirrors, he saw a thousand dogs. He got scared, resisted the neck fur, clamped the tail between his legs, growled terribly and bared his teeth. And a thousand dogs resisted the neck fur, clamped their tails between their legs, growled terribly, and bared their teeth.
Full of panic the dog ran out of the temple and believed from now on that the whole world consisted of growling, dangerous and threatening dogs.
Some time later another dog came and climbed the mountain. He also climbed the steps and entered the temple of a thousand mirrors. When he came into the hall with the thousand mirrors, he also saw a thousand other dogs. But he rejoiced. He waved his tail, jumped cheerfully back and forth and asked the dogs to play.
This dog left the temple with the conviction that the whole world consisted of nice, friendly dogs who were well-disposed towards him.
The best example of life is being a mirror of yourself is when you walk down the street and see people, smile at them. You will see that 8 out of 10 people will smile back. Try it out and convince yourself.
Life is like a mirror, if you smile at it, it will smile back at you !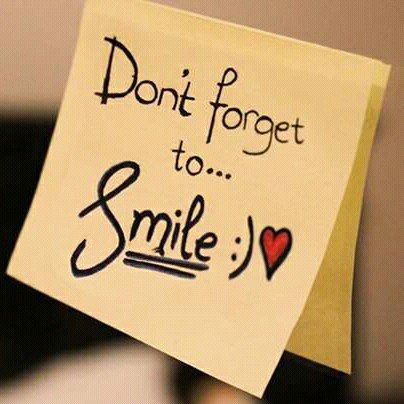 source