In recent times one of my greatest passions has turned out to be learning how to model, texturise and "render" objects for architectural visualizations inside my 3D design software of choice. It turns out that I come from the world of motion graphics and video game design. That is why it has been a great challenge to learn how to make photorealistic or hyperrealistic renders in 3D.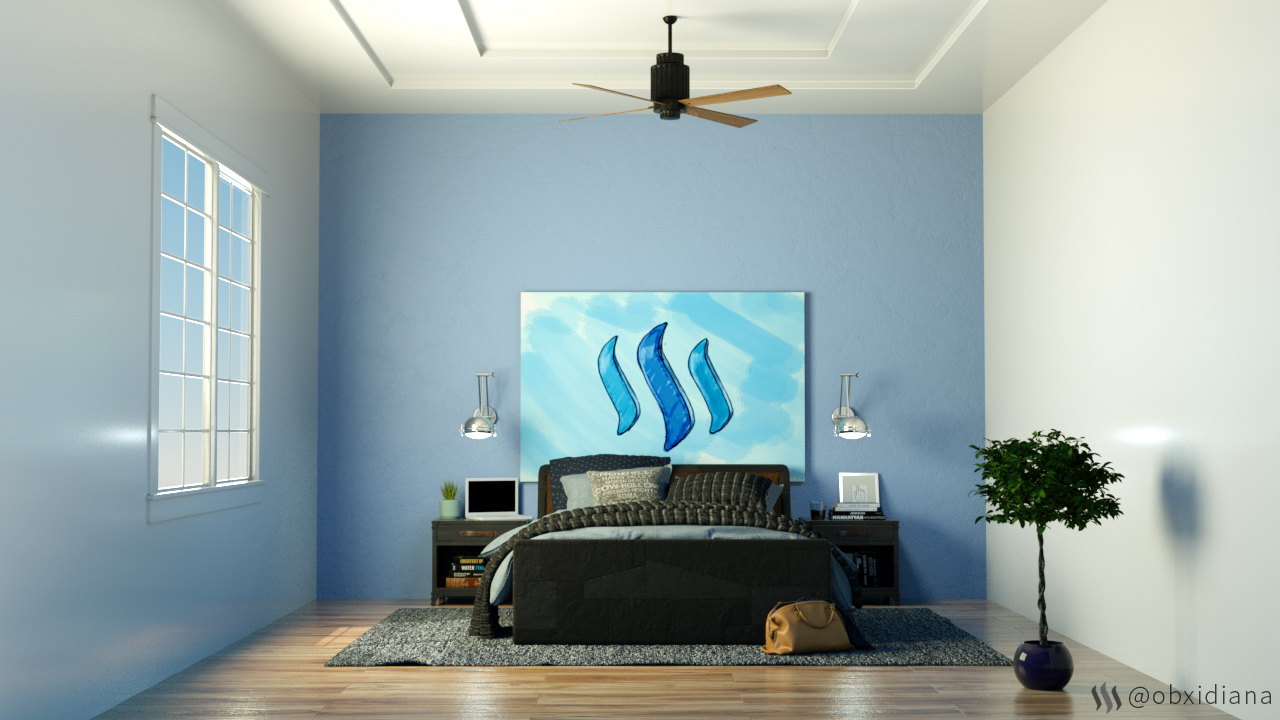 All this interest in interior rendering has arisen because I'm collaborating with some family members to create an online art gallery to sell art and crafts from all over Latin America. Something like an Amazon to buy Latin American art. We have decided that instead of having to travel to all the Latin American countries there are (which we would love to be able to do at some point), we can ask the different artists to send us their works and I will accommodate them in virtual rooms where the prospective clients can appreciate the art in environments that look real; as I have done with the painting of the Steemit logo that appears in these renders and that is in reality part of an animation video made by @stino-san.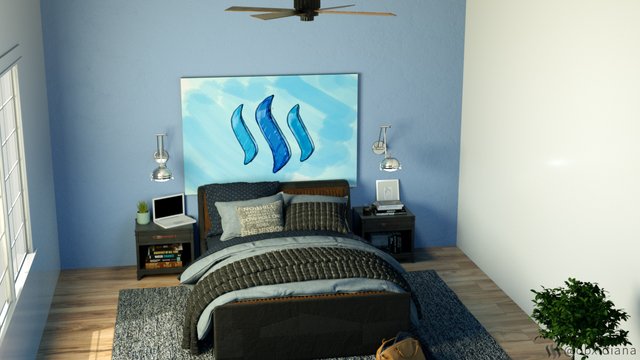 Hopefully on the day that you find financial success thanks to Steemit and cryptocurrencies you will call me to design for you a bedroom worthy of a great STEEMIAN.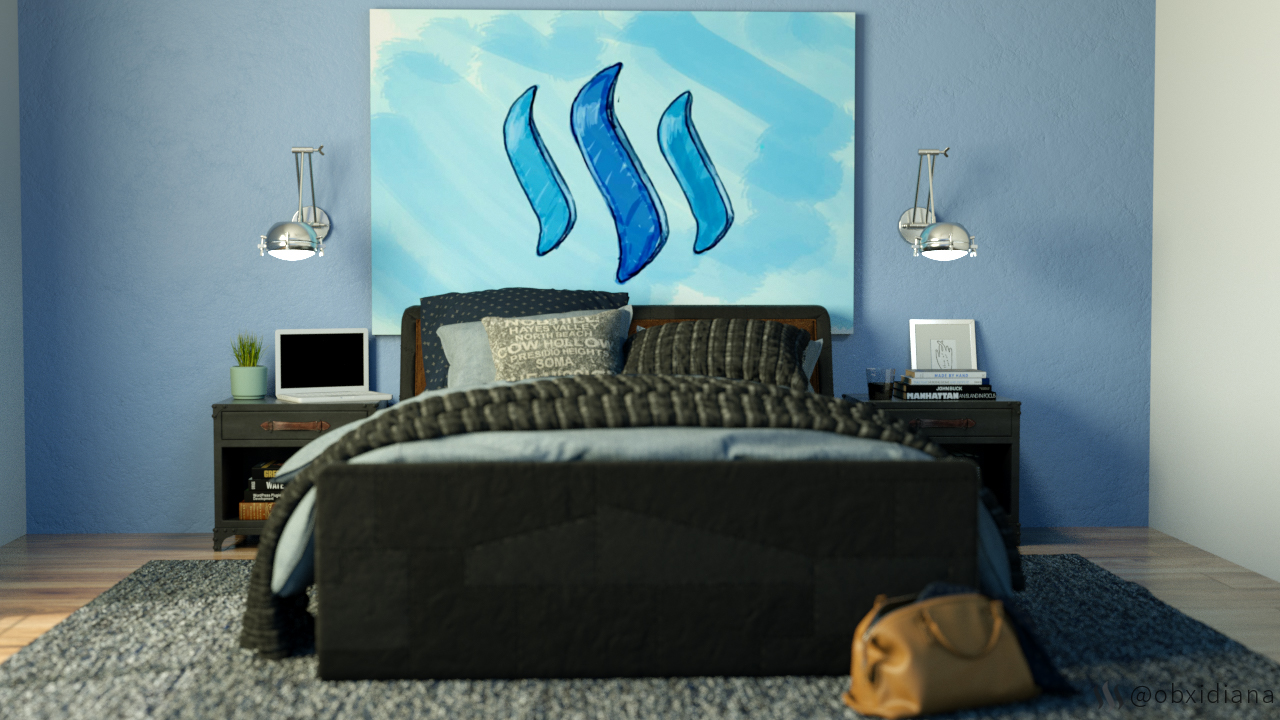 One of the things that I have begun to like the most about tendering interiors and architecture is that it allows me to dream about the spaces that I would like to inhabit myself.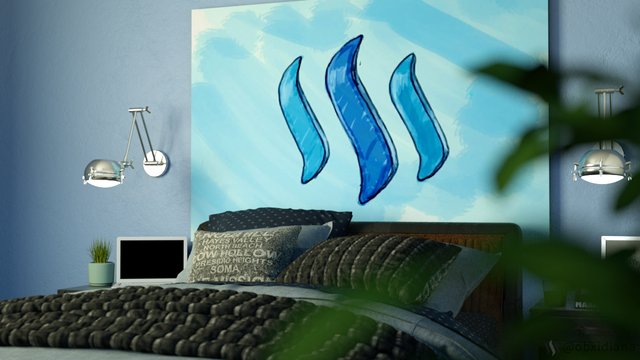 I am fascinated by the possibility of being able to put my "camera" in any place that I want of my scene without much effort and without having to incur in greater costs of time and money in case that I change my opinion regarding the framing.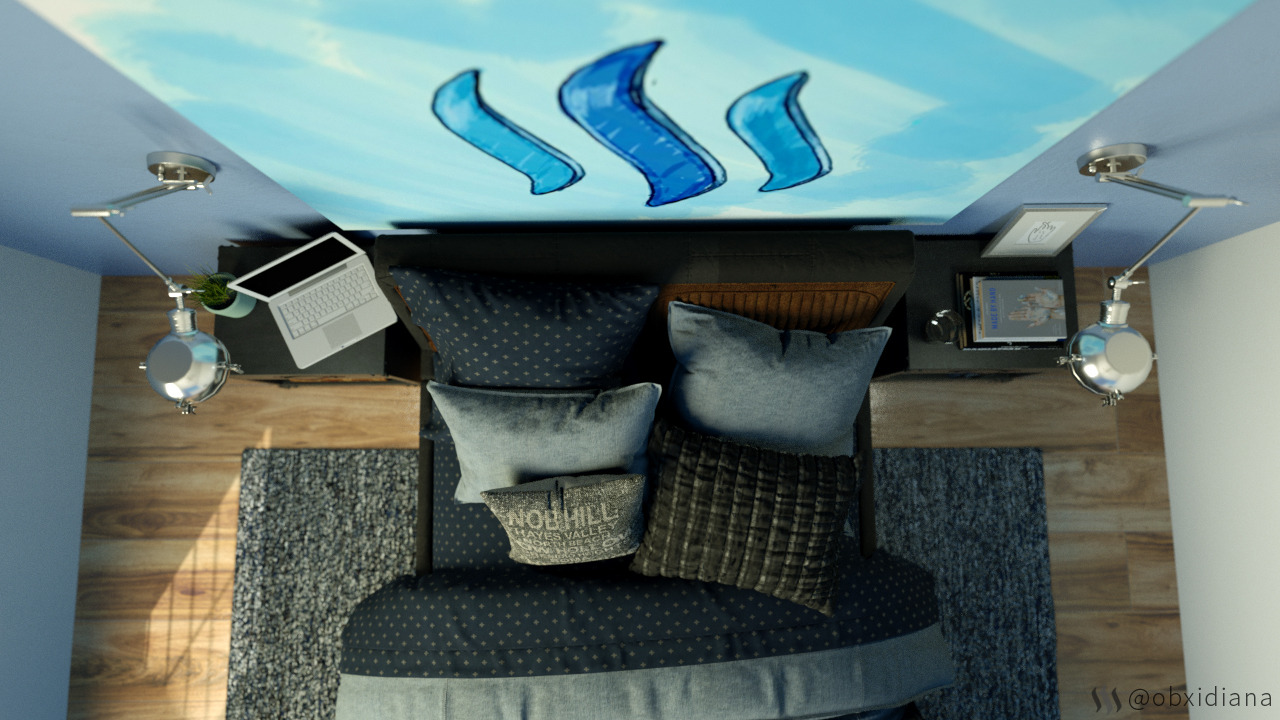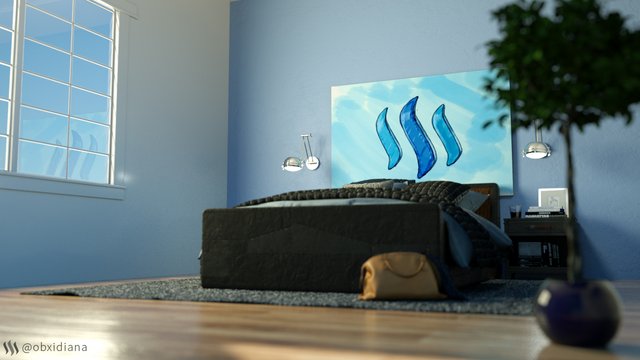 I think that when rendering this kind of photorealist images the most important thing to do is to always pay attention to details. I am fascinated by the possibility of using my "camera" to honed in on the different objects that dress the scene and to see how good they look by themselves. Also observe the quality of the shallow depth of field that can be obtained with these renderers. I am using Octane Render right now. I have access to this renderer via monthly subscription plan that I can afford thanks to my participation here on Steemit, as I explained in a previous post. Although lately I've heard and seen wondrous things coming out of Redshift, another renderer up to par with Octane. I am seriously considering downloading the free demo that they offer and seeing for myself how good it is.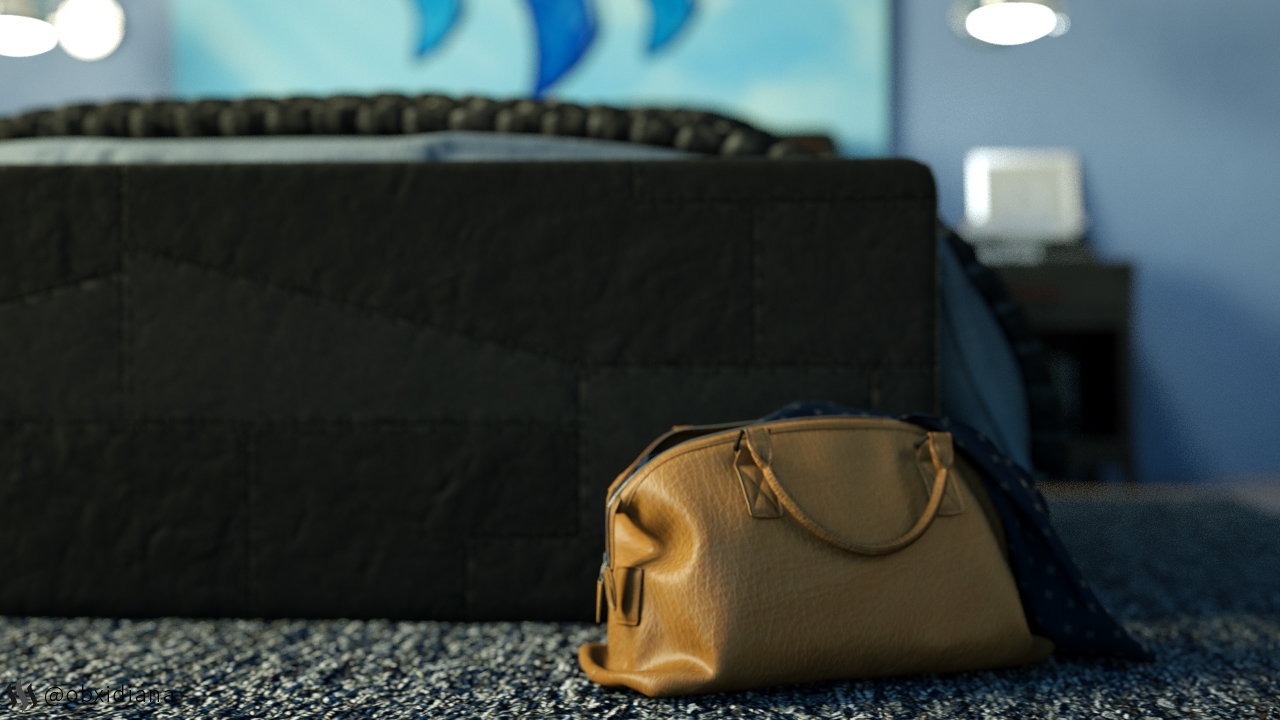 And maybe just as wonderful as being able to move my "camera" without much effort, is to be able to move the sun, yes the sun, with just a few clicks on my keyboard and mouse. Here some examples of the same scene but at night.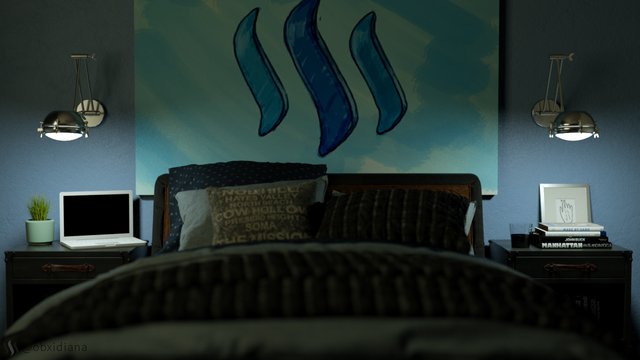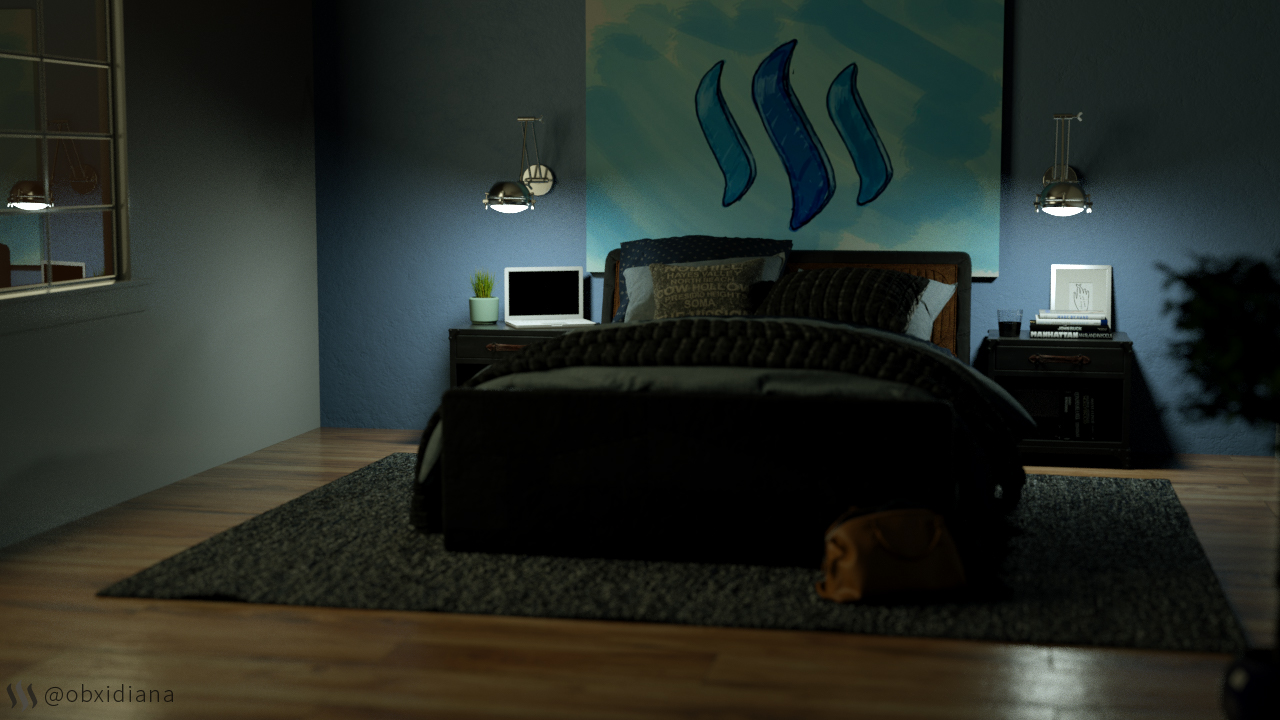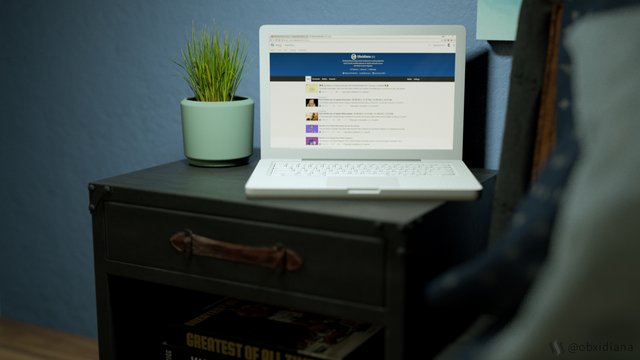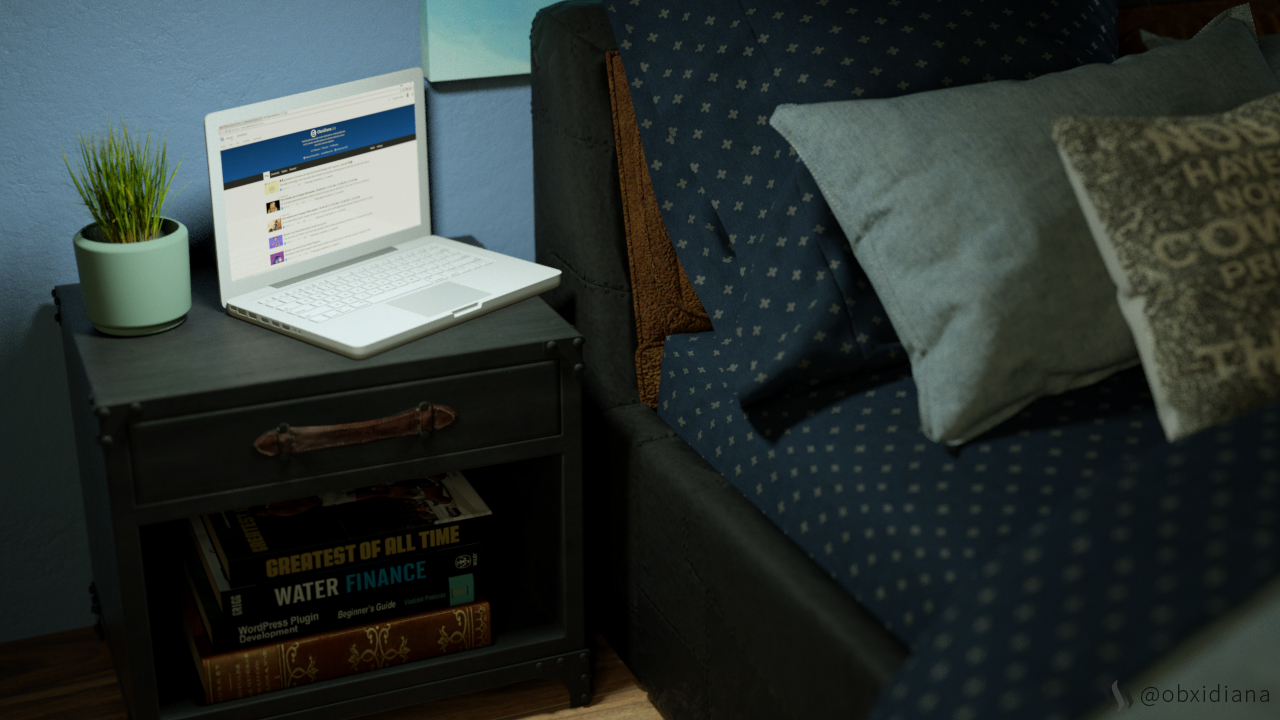 Here are the last renders I "cooked" and where I tried to integrate more of a sunset light, although I think the results were not as good as those achieved with the previous images. Oh, well, we will have then to continue learning and experimenting!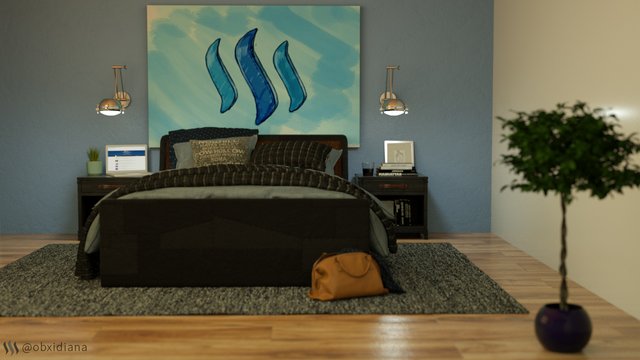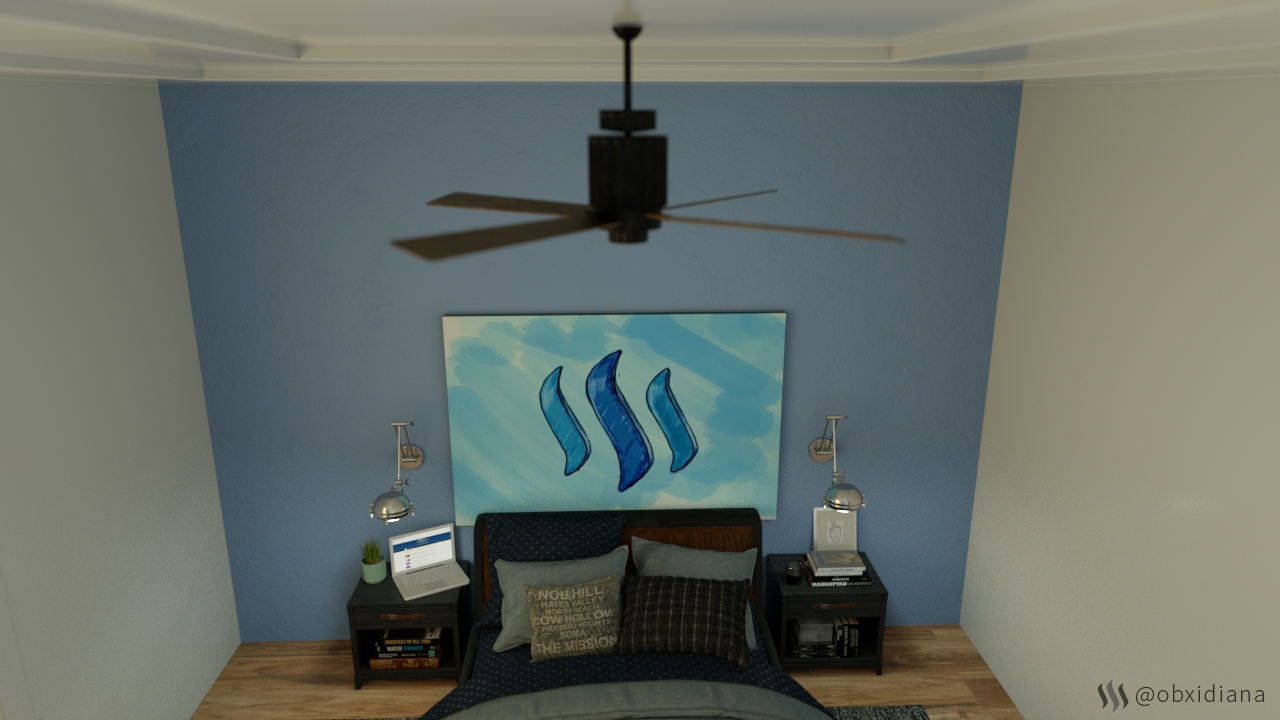 And finally, some screenshots from inside the 3D software package I'm using right now, Cinema 4D, where all the magic really happens.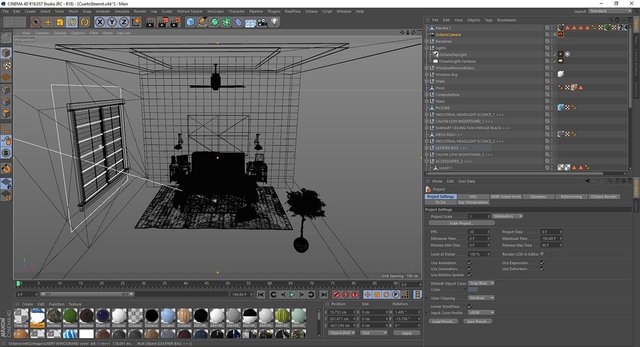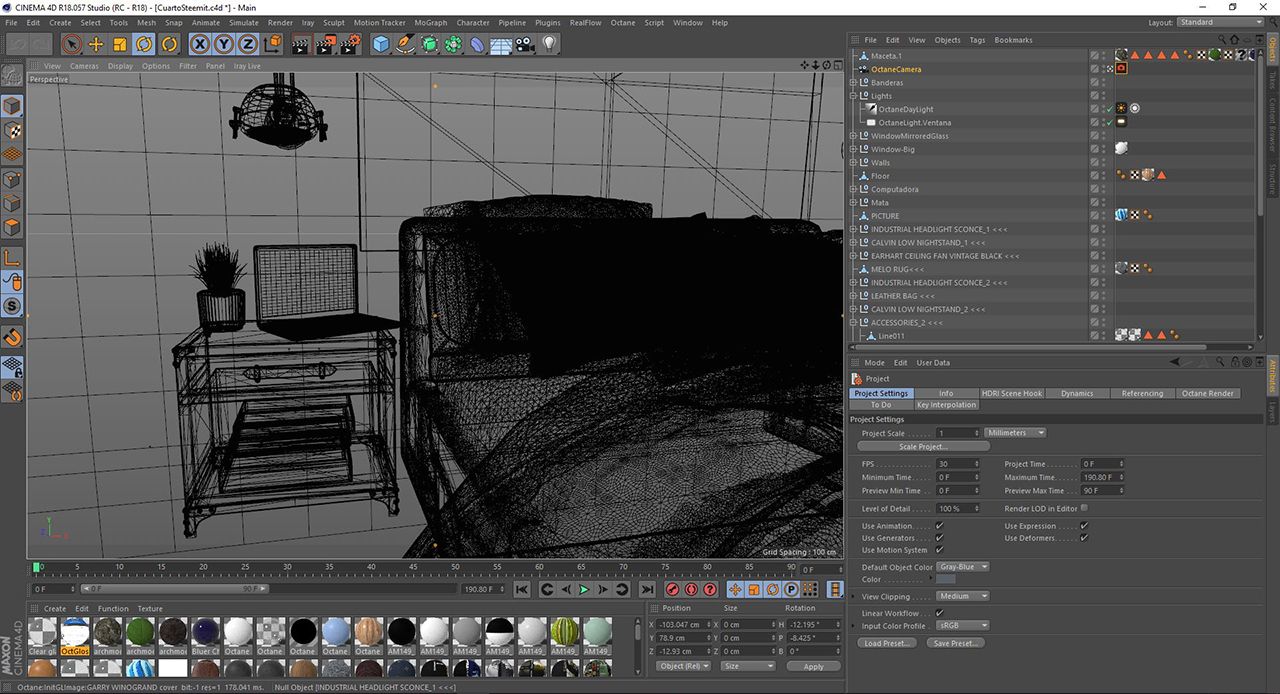 Don't be shy! You are more than welcome to upvote, comment and resteem this post! Also don't forget to follow me if you want to keep looking at some amazing 3D renders!