One of the best things about traveling is the unexpected friendships you make.
One of my favorite things about Indonesia is how friendly locals are.
The night before flying to Steemfest, I stayed at a hotel near the airport.
I needed a lil' bit of toothpaste...
...so I just walked around randomly until I found a "store."
I should've taken a picture, but I like to walk around without my cell phone on me sometimes.
Basically, it was just a little place with a dirt floor and the girl that worked there didn't speak any English.
Luckily, a nice girl in there translated for me AND she even asked the price, so that I'd get local price instead of foreigner price.
We happened to both be walking the same direction home, so we just started talking.
She invited me to come over to see where she stayed, so that I could see real "local life."
Goofing off inside her bedroom: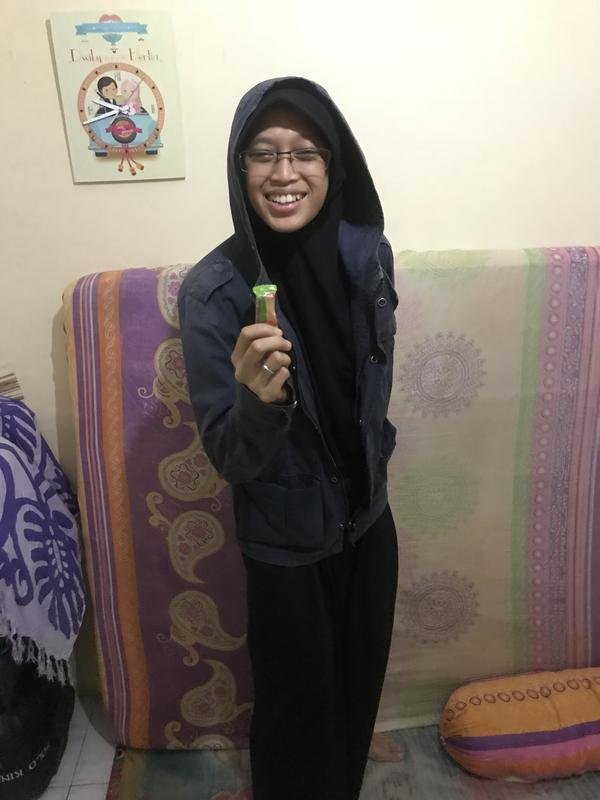 She lives in what's called a "kost."
It's basically just a small room with a shared bathroom with a lot of other people.
This girl has a personality that's larger than life.
Right away, she put a cushion on the floor for me to sit on and poured me a cup of water.
The second picture is her being silly, sharing her stash of Indonesian ginger candy with me.
She gave me a bunch of them for the plane ride.
I ended up staying talking to her for over an hour.
We had an amazing evening together!
She even gave me a long sleeve dress for Poland for the cold weather.
I couldn't believe it.
So this is what I left for her the next morning as a parting gift: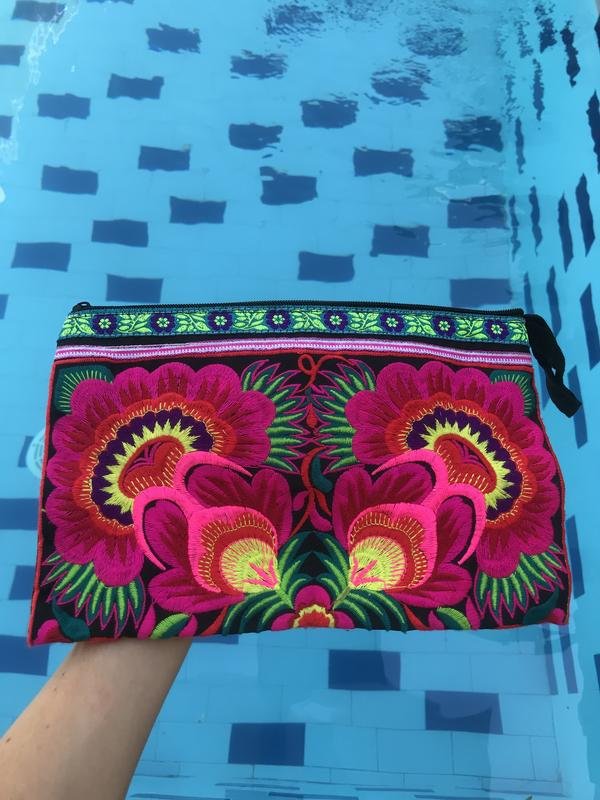 Super happy to have met her! We talked about everything under the sun it seems like.
Even her head covering, and how some people are scared by it and she ends up laughing if people look at her weird for wearing it.
She laughs all the time, and those are the best kinds of people!