The Coronavirus Pandemic was predicted by this 16yo Vedic Astrologer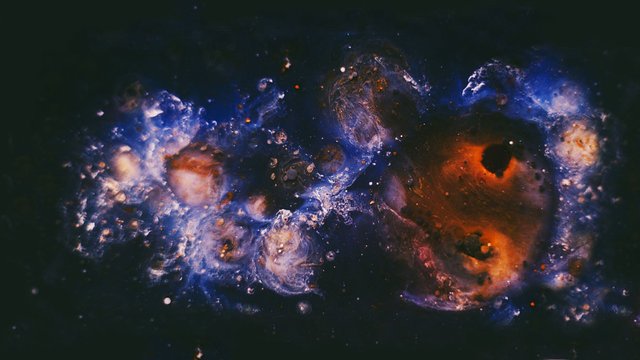 Image Source: Pexels (Artist Miriam Espacio)
So apparantly, there's a prediction of a boom in #coronavirus cases in the world between 29th March and 2nd April. 😱
First things first, please do not panic. This post is NOT meant for creating panic. Rather this is for giving hope. ❤️
Those who follow me regularly already know that I share a lot of random stuffs here. This is also, I am giving out, as is. I want you to go through it with open eyes. And most importantly, please don't get 'influenced' by this in any way. 😌
This prediction was done by a young Vedic astrologer Abhigya, from Mysore, who is just 14 years old. I will leave the videos of his predictions below this post, where you can see him.
Anyways, the prediction is given below:
Apparantly, the world is going to see the worst surge in #COVID19 cases after 29th March. In India, Andhra Pradesh, Orissa, West Bengal, Uttar Pradesh, and North-Western part of India are among the mentioned places.
The predicted peak time starts at 31st March, 4.30pm IST. This will impact countries all over the world badly, triggering a economic recession.
While this period will last upto 2nd April, the viral outbreak will not end before 29th May. The reason is conjunction of planets (I am not going into details, check his videos below to get the complete analysis) during this period. After 29th May, the disease will gradually go away.
Astrological Remedies:
Stay Indoors, stay away from cold. (especially Capricons)
Have foods rich in Vitamin C, Citrus fruits, Tulsi leaves, ginger.
Boil water containing haldi, neem, tulsi, ginger, and inhale the hot fumes deeply.
Well, you heard the astrology. Now coming to why am I sharing this?
Well, he predicted this Global Crisis in a video back in August 2019. (Check out the video below)
He repeated his predictions in his recent videos.
His remedies didn't include any so-called special items like tabeez, or pathhar. It was pure science.
Now, I am leaving the Astrological Prediction Videos for you:
These links will help in case you want to go into the Astrologic details.
Video 1: His first prediction back on 22nd August 2019:
---
Video 2: His coronavirus update video on 20th March:
---
Video 3: Basically the information of my post about the peak:
---
Now, it is over to you. I do not want you to straightaway believe it blindly, or start having faith instantly. Rather, take it with open minds. 😎
Maybe this won't happen. Maybe this will. Who knows?
Again, my opinions regarding this doesn't matter. I only shared it because the observation was interesting to me.
Thanks for reading. Peace. ✌️
---
While these are different things meant to be looked at from different angles, you can surely join our closed community on Telegram, where we discuss purely scientific, rapid, real-world updates on COVID19 from India mainly, as it happens.
Stay connected and Spread Awareness!
If you are interested to read more such interesting topics, you can follow me @nirmal for regular updates. Check out my profile, I have written some informative articles which you may like.
By the way, I also run a blog HiTricks where I post about Technology and SEO. If you are from India, you will surely enjoy it.
Stay indoors. Stay safe. Keep others safe.