By the new year, the children independently made Christmas tree toys, which they hung on the trees in the children's park.
They tried very hard to decorate the park with their toys so that everyone would have fun.
Many who come to the park with pleasure consider these children's crafts.
К новому году дети самостоятельно сделали ёлочные игрушки, которые развесили на деревьях в детском парке.
Они очень старались украсить парк своими игрушками, чтобы всем было весело.
Многие кто приходят в парк с удовольствие рассматривают эти детские поделки.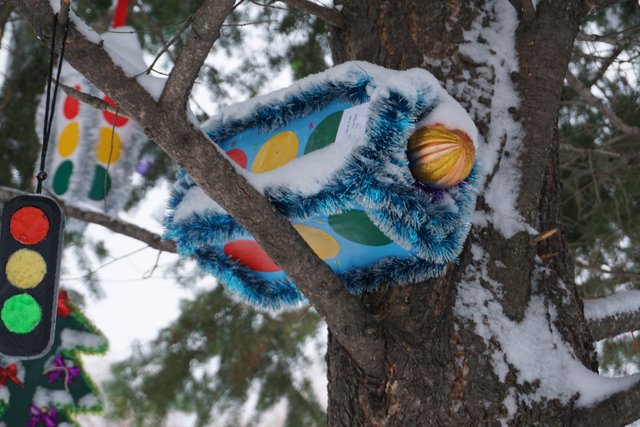 ![игрушки1.JPG]
(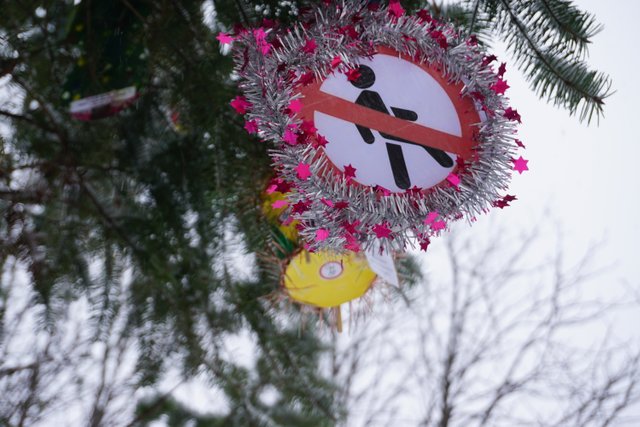 )