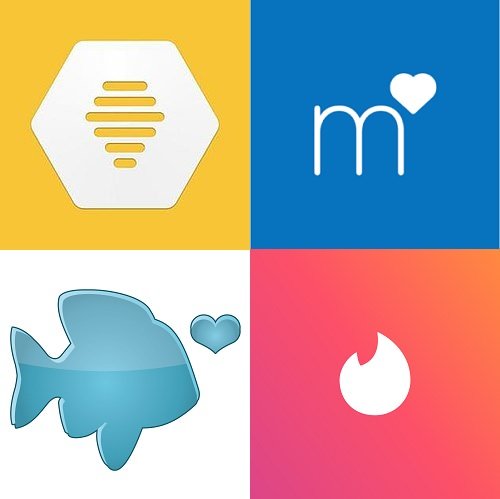 Do you recognize these logos? I think most people do right? In a time where so many of us use social media, it's easy to get sucked into these online dating apps. They are designed quite brilliantly with that "gamification" feeling when you are swiping left or right. I've witnessed this satisfaction tends to multiply when groups of girls get together and play tinder or bumble together on each others phones...I'm sure lots of guys also do this to. I personally found it slightly addicting hoping for that "what if" the girl I just swiped right to wants to meet for coffee, or go for a ride on the motorbike, riding off into the sunset together while she whispers into my ear "take me to bed or lose me forever".....these kind of Topgun moments must be real! However, I imagine others get that "what if" rush just wanting to be a sex toy for a night or two with someone unknown.
In my experience, Bumble it wasn't all sunshine and rainbows on there. I matched with several girls but found most of them would only reply with "hey" or something along the lines of "You also like gin martinis? well I think you and me could have a lot of fun between my legs this weekend 😉"  haha whoa!...easy girl. Now If you don't know what Bumble is, it's very similar to Tinder except being a "classier" version, as the girl has to initiate the conversation if there is a match (both people swipe right). More of the latter would typically follow which I found to be too forward for my liking. (example of Bumble below)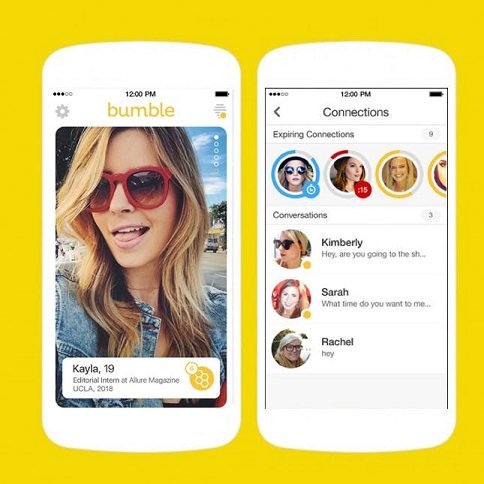 Finally when I was thinking of deleting my accounts I matched with this amazing girl. Her name was Layla and now I can't imagine my life without her. She's a young soul, always positive and fun loving, caring, sweet and so very beautiful. Now, I know your all probably thinking, "Isn't Tinder and all those dating sites like that just for hook-ups?" and while I would typically say yes, it turns out we both found something very meaningful through our Bumble connection. The thing is, there was an ultra-low possibility of Layla and I meeting under any other circumstances. For instance, we lived about 30km away from each other, and literally never hung around each others living areas. Also our work and outside activities are in completely separate directions. Therefore, I could argue that I never would have met the love of my life without something as simple and stupid as swiping right on a hook-up app named Bumble.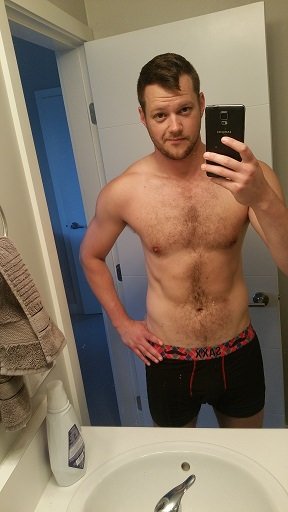 Now fellas, apparently I've been told the girls aren't into the shirtless selfies as much as we think they are. I think she could be lying but Layla insists she almost didn't swipe right on me because of this shameless photo which she said made me look "like a D bag". (I thought it looked pretty good) It was but my mega charms and super cool profile description that ultimately pointed her finger in the right direction. Lucky for her right am I right!
These apps carry around a lot of stigma with them, even in my generation people tend to look down on them or just say, "why don't you just go out and meet people in the real world." I agree with this statement, but at the end of the day using something like Bumble or Tinder gives you another tool to increase your chances of finding that real connection with someone special. This is my two bits on online dating, hope you enjoyed!