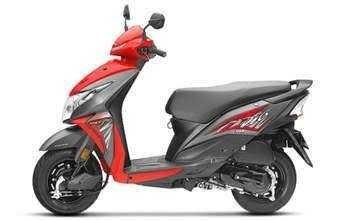 Picture from Google
A hopeful prayer that my wish could come true
Could your simple vote for this post help me to buy second hand motorcycle?
My dream is to travel the world and see it with my own eyes but with my situation right now I think I need to wait 5-10 years from now.
A professional like me with meager salary need to save first in order to buy some necessity that we need or sometimes we need to apply for a loan in private lending institution. Printer, laptop, and projector are some of the things that we need in order to make our work easier.
DepEd won't provide it for us that's why we need to make a drastic move in order to have those equipments. We sacrifice our own money in order to have quality education for the youth today. Our meager salary that intend for our selves and for our family most of the time we spent also in school if we have contributions, for the students who can't pay.
In order to visit students in Barrios we need motorcycle so that it will not be hassle on time and the service itself.
Today home visitation is required for all the teachers . We need to be updated of our students specially for those who are always absent at school.
We sacrifice not only our own money but also those precious time for our family. Saturday is not for our families but for school too.
Sad but true...
Life and hardship for the future