My story is banal and not new, but my nerves are at the limit, there is some emptiness in my soul, I want to share it with someone, I can tell you, it may be easier for me.
I'm an ordinary Moscow girl, my family is not rich, but we do not. The mother works as a lawyer in the translation bureau, as she jokes "For every apostille in penny", and the father carries small bosses in a commercial bank. For pocket expenses, money always stood out for me, new clothes were bought, ice cream, whenever I wanted, could afford it. But, of course, follow the fashion and buy dozens of new gear every six months I can not. At school I did not stand out very much against the background of classmates, everyone was in about the same position. But at the university the situation has changed. I entered the prestigious faculty, independently (!) At the very single budget place, which creates the appearance of the presence in Russia of free higher education.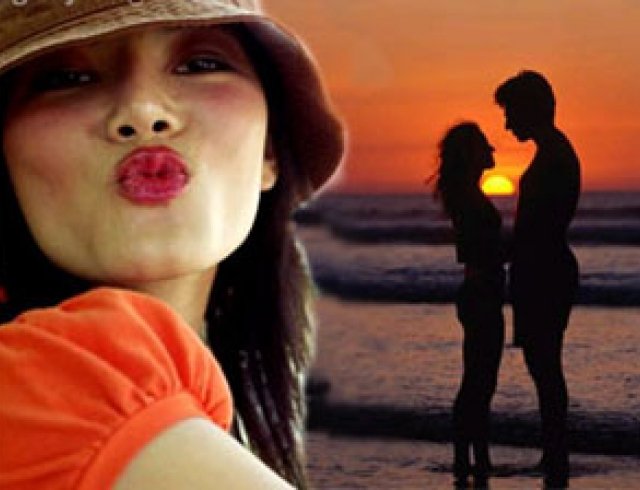 I was surrounded by spoiled children of wealthy parents who are accustomed to money, accustomed to luxury. No, many of them are very good people - understanding, sensible, do not walk with their heads high, spitting on others. In one such "good" guy, I fell in love from the very first day at the university. Went and looked at him from around the corner, dreamed, fantasized about him day and night.
For the sake of acquaintance with him (he studied in a parallel group) I spent on a new dress and a ticket for some expensive party. We had our acquaintances together and we met at that party. That was incredible. I physically felt how he was attracted to me, and I was drawn to him for a long time. And we gave freedom to our desires. From this party we left in his car, to his dacha. Two days of classes at the university we missed, I called my parents and warned them, but they still arranged a scandal for me on my return. Our short romance began. He was my first and still the only one. Feelings are still alive ... the wound is deep and sore ...
I will not describe correspondence by SMS, confessions of love, going to the movies and discos, hot nights are at my house, then he and others. All this was much, suffocatingly much, I just drowned in it and forgot about everything.
A month later, the tension began to subside, he began to drive me home after university, and he left and did not invite him to join the company in the evening. At first he said that he was busy with business and would be bored, and then more frankly he said that we already spend a lot of time together and we need to rest from each other. And then he caught sight of some kind of a spinster and already took him to his dacha for three days ... The explanation was with me at the university, he was polite and courteous, but the words burned with red-hot iron:
"You are very good, interesting and alive, but I'm still young for serious relationships, I'm still looking for my place in life." "You and I are not on our way in this life." Forgive-good-bye, do not keep evil ... "