I just had to share this picture
It is election day in Nigeria and in a polling unit in Bauchi state, this is how electorates are reserving their spots on the queue. Apparently, they are trying to avoid the harsh weather condition. They just drop the stones and take refuge from the hot sun in a shade.
Then everyone has to monitor their stones and proceed to the polling booth to cast their vote when it's their turn.
I would never have guessed what was happening in this picture if I didn't already know. I'm sure its the same for anyone who sees the picture without the story.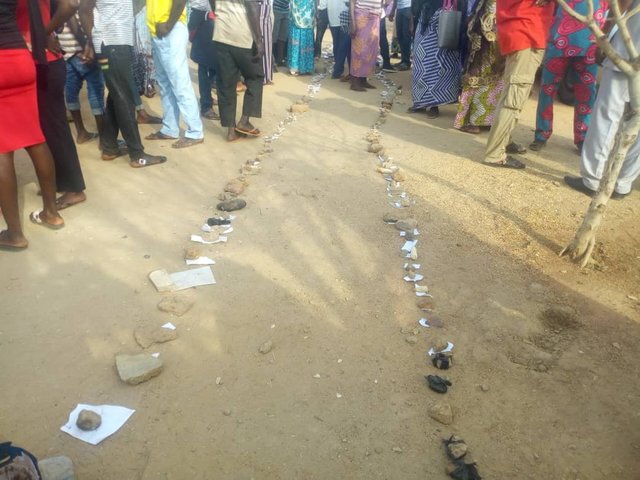 Image source: https://twitter.com/MobilePunch/status/1099224413298458625?s=19