How do you find motivation?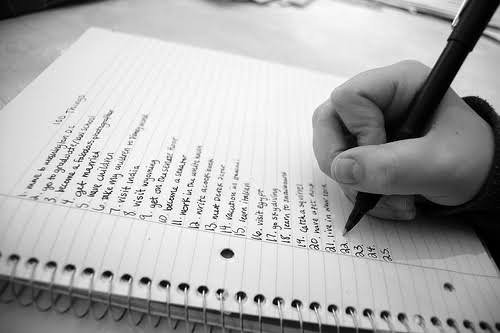 image source
At some point in the life of everyone (I think) there would be that time when one lacks the will or motivation to get up and go out there to achieve your goals, no matter how small or huge they are.
It could be getting out from the house to go for that jog you keep saying you'd start having in other to keep fit and healthy. Or it could be implementing that new business idea to grow your company. Whatever the case may be, how do you come about to get it all together when you lack the urge and spirit to achieve your goals.
Well as for me, I use the good old lists! Lists have always been effective to the best of my knowledge, depending on how you choose to apply them. In this case where I need some motivation to get things done I make two lists.
One of the lists would normally represent the positive impacts of carrying out the tasks I am unmotivated, and the other list will represent the negative impacts of not completing the tasks I am unmotivated about
So as an example let's use 'Exercising Daily' as the task I am not motivated about carrying out.
List 1: Positive impacts of exercising daily
1. Improves my physical and mental state of health
2. Keeps me in shape with good physique
3. Keeps me attractive to the ladies 😜
4. Keeps me intimidating to the fellows 😂
List 2: Negative impacts of not exercising daily
1. Less ladies for me
2. I will be less intimidating to the fellows.
3. Etc etc!
So there you have it guys, should you ever need a spur to help you go about achieving your goals, why not try using 'the list' idea to get you going.