Good things that set your mood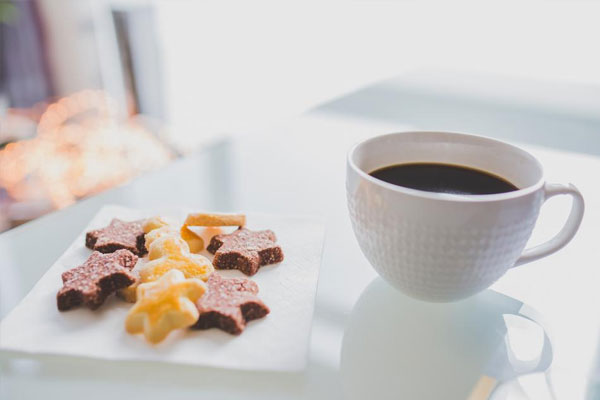 Learning day by day
Whether it's keeping up on current events, a new hobby or interest or simply any new idea, taking a small amount of time to learn something new every day is a great way to add to your personal knowledge base.

Good coffee or amazingly tasty tea
A tasteful jasmine tea or an energizing coffee with plenty of milk can indeed be the reason you keep fighting at the office in a cloudy day (in a day in which all things seem to go wrong).

Lunch breaks
The lunch break is also very important: your brain has a small amount of time in which it can catch a breath and you have the perfect chance to taste something which you enjoy.

Nice music
Chill out music for quiet days, soft dub step for lazy moments and Lana del Rey forever" says one of my favorite colleagues. And she seems right.

Sweets shared with my colleagues (especially chocolate)
What can be better than that special moment in which one of your colleagues brings a box full of chocolate and he's willing to share it with you? Or a big platter with home baked cookies with apples and cinnamon?

Quiet times where you're alone in the office
Know those moments in which you are the only one in the office (hopefully not after hours), and you are looking around and there is no one at all?

Flexible schedule/ hours
Being able to leave the office whenever you have personal business to take care of is something that you must love about a job.

Smart jokes and going out every Friday
Open-minded colleagues are always coming with funny smart jokes.
As you could see there quite a bunch of little things which can make you happy and productive in the same time in these eight hours you spend at work. We only highlighted 25 of them.
What other small things have made you happy during your work hours?