What is that first and the last act of a human and what happens in middle...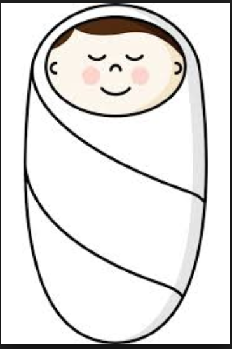 This subject used to haunt me until I realized of the fact in my mid 30s.
Many of the times we think its a cry, smile, moments, excitement etc. when a baby is born and as the time goes and we grow, the responsibilities, duties and many other that we perform, respond and react to. Running around for many things, wanting to do something. While this could all be a material and for the survival of the life itself.
But that questions still comes back to me what is that first and the last act. That's a big secret that we may be never focused much onto.
.
.
.
.
.
.
.
.
And what is that last act and its no different for anyone.
The big secret is the BREATH. The moment someone is born we take the Breath in and the last act is, leave the BREATH.
Even a Dr. would certify looking at the pulse and the breath. Focusing on the breath brought some change in my life. We are never told or aware that we need to focus on our breath which is a big secret in this nature.
The moment we have some awareness on the breath the intake capacity increases which enhances the lungs. The mind comes into control and we become aware of the thoughts that we are getting. Just wanted to share and start this good day.
If you want, you could try. Please close your eyes and focus on your breath for 8-10 breaths. Each time try to increase the inhale. Open your eyes after the 10th breath and observe the difference.
This could even bring ones emotions and feelings in control. With this wishing everyone a good day and happy times!!
Thank you for reading!!