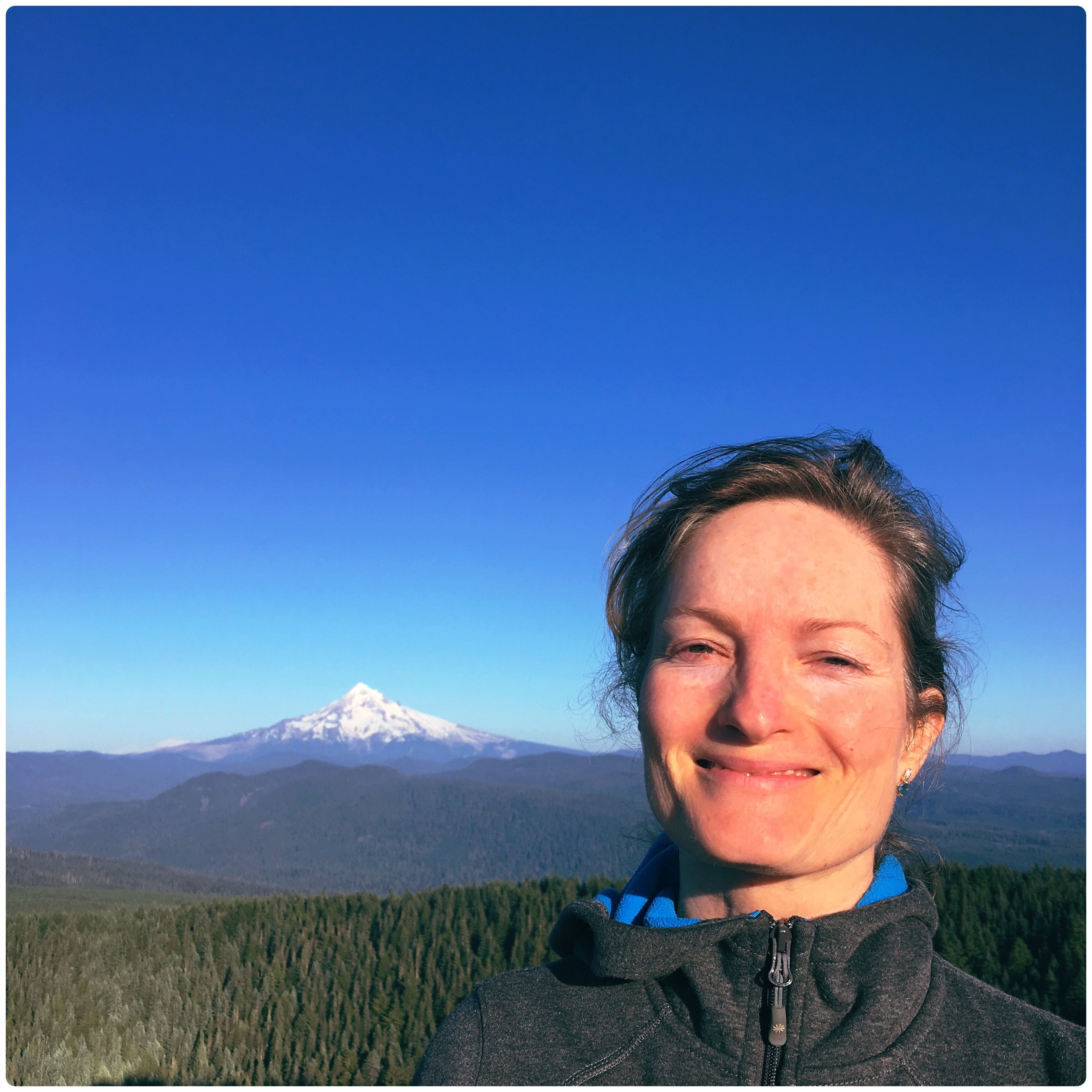 now
A few days ago @ericvancewalton wrote a post that was a letter to his 21 year old self. This post has taken me on a winding path of remembering myself at that age and considering what would be useful for me to hear back then, so I'm taking Eric up on his suggestion to do this exercise.
I took this task to heart and wrote the letter I would honestly wish to send to myself, rather than something more generally useful for young people. Sharing it makes me a little nervous, but created a post because as I've noted before, I'm committed on steemit to challenge my fear of showing myself.
The experience of writing this letter was far more powerful and moving than I expected, and as Eric reported as well, it gave me a new perspective on my life.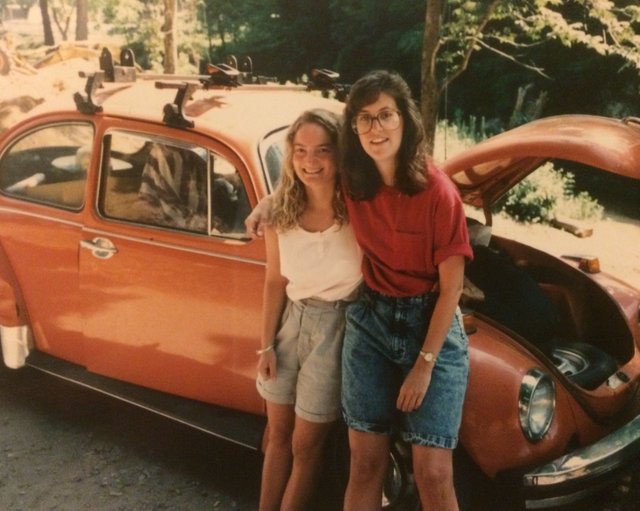 Me, my still close friend Heather and my 1974 Super Beetle on the epic cross country road trip we took in 1988
Dear 21 year old Ruth,
You are made just right for your life, settle into yourself, trust yourself, you are much more than you realize. Get in the habit of noticing what you like about your life and yourself, it will help you with your self-esteem.
You and your peers will live in a time of more constant, rapid and profound changes than have occurred in recorded history and life will not be the same in 25 years. There' s no need to fear this, all of you are uniquely built for it and will have a significant place within the changes.
The most important thing is to build up your insides. Contrary to what you're told, your inner resources are your greatest strength and will enable everything good in your life.
You have the instinct to take care of yourself each morning with your practice. You fear this and are inclined to fight it almost everyday. Surrender now! Don't waste your energy wrestling with your own nature in any way. This practice and hunger for a deeper connection with your spirit and body is a great gift and the more you nurture it the stronger you'll feel. I know that most people around you don't get what you're doing, but you'll meet lots of people later on who will!
Not everyone will like you, and actually this is not a loss since popularity isn't necessary for your life-path. No need to waste precious time or energy on trying to win people over. Instead focus on those with whom you come alive and know that the people who love you will do so fiercely, and with great heart. You will always be rich in friends.
Vulnerability is a kind of strength, no need to mask it, instead just be with the feeling of it.
Take good care of your sensitivity, it's also a gift, not something to rid yourself of!
Do as much as you can to learn to be comfortable with yourself in the present.You may believe that you are damaged goods but there's no need to further berate yourself for this. In fact, you've survived the extreme and that in itself is something to be proud of. Be your own best ally through your healing and know that none of that process is a waste of time nor money. Step by step you'll come out from under the trauma. And through this lens, protect yourself knowing you still have open wounds, this protection will build your trust. Things may feel uncomfortable for awhile but I promise you this will get easier.
Save more money than you think you need to. It gives you options and is empowering.
Yes everyone says it but I know you won't listen to them, so I'm telling you also.
A 9-5 job will never work for you so just stop thinking you should just get a real job. Instead use that energy to make your work soar. Make the stuff you want to make alongside making a living and don't worry if others like it, just keep following your interests.
For you, there is no glory nor benefit in struggle nor in martyrdom, ask for help. In fact, you'll find that you'll have access to much more of your power when you make pleasure and enjoyment a priority in your day.
Your body is golden and is wholly yours, inhabit it, take good care of it, love it and don't ever feel you need to share it out of obligation.
Lastly, don't take that trip to Europe after college. You know you don't really want to, so instead, go and be with your friend in St Louis and take that trip later when you're ready. Do what you actually want to do, not what you think you should.
See you soon!
---
Now that I've done this exercise, I really wish I could have sent this to myself, what a huge difference it could have made! And whew, I'm SO relieved to be so much older. This exercise makes me wonder what I would say to present day me from my imagined deathbed! Hmmm...
Have you ever done this exercise? It's powerful and I recommend it and if you do - I'd love to read it!