Many times we ask (what we have to do to succeed?) and not only in our goals, but also in our day to day, an example of this can go from the most basic to the most complex a basic example would be like: lay the bed when we get up and take time for a spiritual moment or reflection or believe or not, take time to exercise despite how busy you are, learn not to be someone toxic in case you are , take the decision to achieve that goal with which you go to sleep and round your mind without letting you sleep So ... what does this have to do with a fight? If you have already realized that it is perfect, if not, then I will tell you: the most interesting fight is against yourself, and even if this sounds like something you already heard there, but the truth is that has always been and will be like this from the beginning of humanity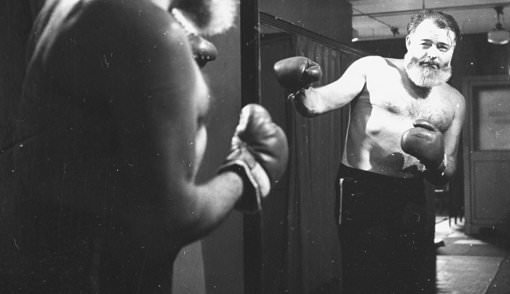 let's just think about this for a moment!
historically you can check this, there has always been envy, hatred, anger, lies, and with the passage of time none of this changes, otherwise it manifests itself more strongly than the previous generation, so what is the secret so that these situations do not continue to be presented? starting with oneself, making decisions to improve, but this is not something you can do from one day to another, the important thing is to achieve small goals that help you achieve your big goals, it's like building your own home, you start from the bases and then go from the bottom up, easy no?
but then come these typical phrases: I'm busy, I have no timp, today I can not, and an endless number of excuses that only try to deceive yourself and have a self-acceptance of your inability to achieve goals
then to start you have to convince yourself that you can always do better, even though many times we face those typical choices of the day, how to eat your favorite sweet even though you know that you must improve yourself, or what you need study but you want to see a chapter more of your favorite series. it is these destions that have the key! small destions make great achievements
An interesting example would be a common enough habit like smoking for example how much a cigarette box fits? an average would be $ 7, let's take an average of 3 boxes per week, this for a year would be a little more than $ 1000 without mentioning the possible medical expenses that the consumption of cigarettes can bring same money and health that you can enjoy if you know how to manage and can fight with you. if this applies with something so simple ... imagine the possibilities! I just wanted to share this little personal reflection with you I hope to find comments and we can share our thoughts!