NYC Blockchain Week! The Artist Perspective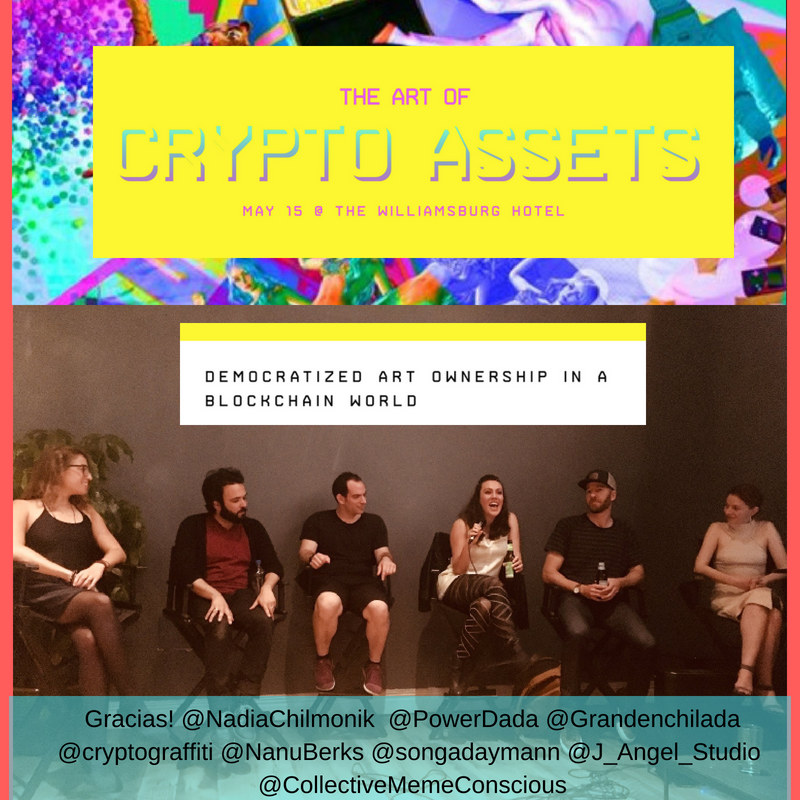 https://liminal.network/cryptoart/
What an epic adventure! having just come back from Colombia and then Hong Kong, landing in NYC was a vortex like no other. Consensus was going on, and we were staying in the epicenter of the thing, right at the Hilton, courtesy of The Swarm Fund https://swarm.fund/ as I often collaborate with them for journalistic content.
Interviewing their entire team was a pleasant heart-centered experience, more videos will be coming out this week.

While in NYC, I also had the pleasure and honor of contributing to the conversation of blockchain and crypto culture creation with some of the chillest, most interesting creatives in the circuit.
It is lovely knowing that eventually, you will end up meeting everyone involved as you continue following the golden spiral, sooner or later, you'll bump into everyone you've ever seen popping up on telegram :)
I feel thankful for this blockchain culture being so inclusive and supportive, it truly feels "super collaborative" (a term I recently learned at the future cities forum in Austin tx) which basically proves that non-competitive, open source collaboration, and prioritizing human interaction at a transparency level, is the most sustainable road to long-term success.
Highlights from the 2 panels:
Redefining value through art is mostly about developing trusting communities, allocating "worth" and "assets" to the interpersonal interactions, for the larger mission of co-creation and passing on information through artistic expression

Blockchain art is for everyone, musicians, visual artists, mixed media technologists, and anyone else interested in sharing information about decentralization through alternative means

We are all on the same page, exploring an unknown land and making the compassionate rules as we go, your voice is useful and welcomed

Mistakes will be made, for example, multiple registers of same art pieces on different blockchains, need systems to cross-check these possible overlaps.

Artists want to advise/help as many art projects as possible, yet feel hesitant about collaborating with not-yet-established brands, as this could tint their own reputation

Artists hope audiences and others involved have compassion and understanding regarding the exploration of this new landscape when supporting different coins or projects

Contrary to the general belief, at the moment it seems artists can do more for the blockchain movement than it can do for artists as far as financial ROI, however, this paradigm is shifting quickly, as personal elevationships within the commmunities get us all closer towards achieving freedom of expression in a sustainable way :) yassss <3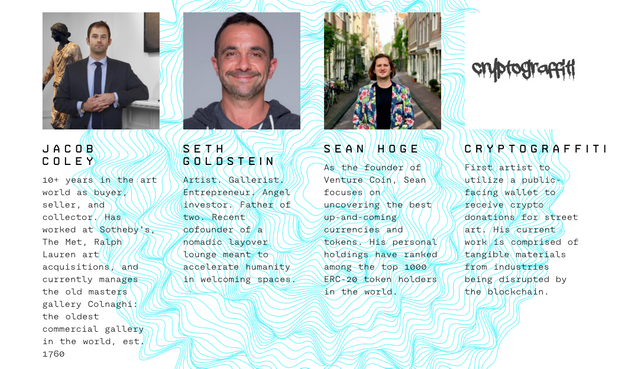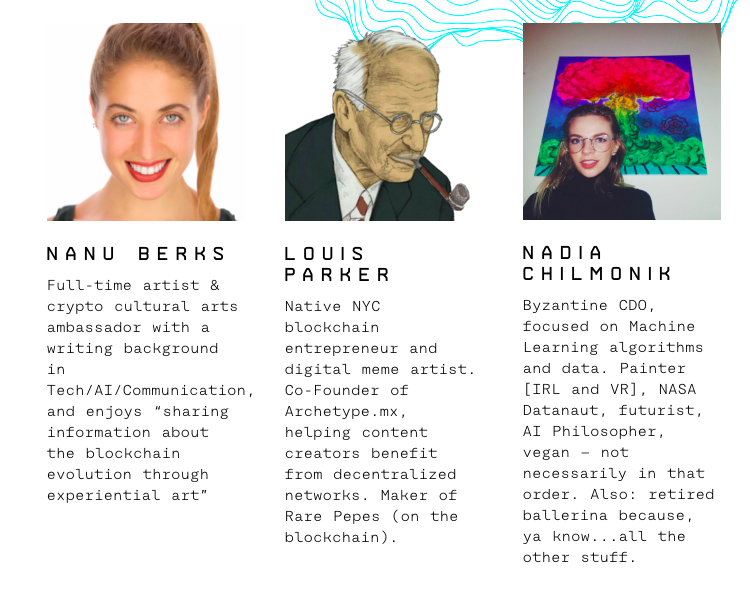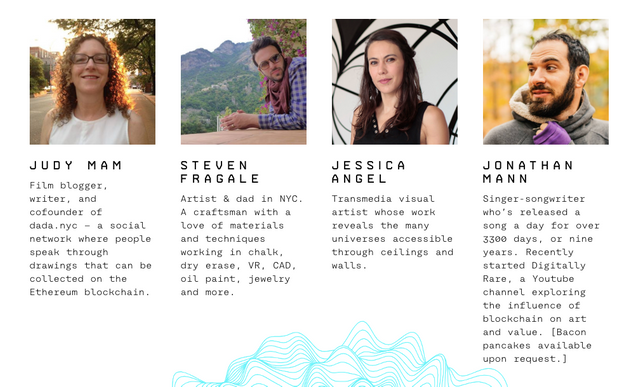 One of our personal missions while traveling so much is making sure we always get excercise, nature, and small decompressing breaks wherever we are. While it rained quite a bit in NYC, we had some wonderful sunny moments in Central Park connecting with the flow-arts local tribe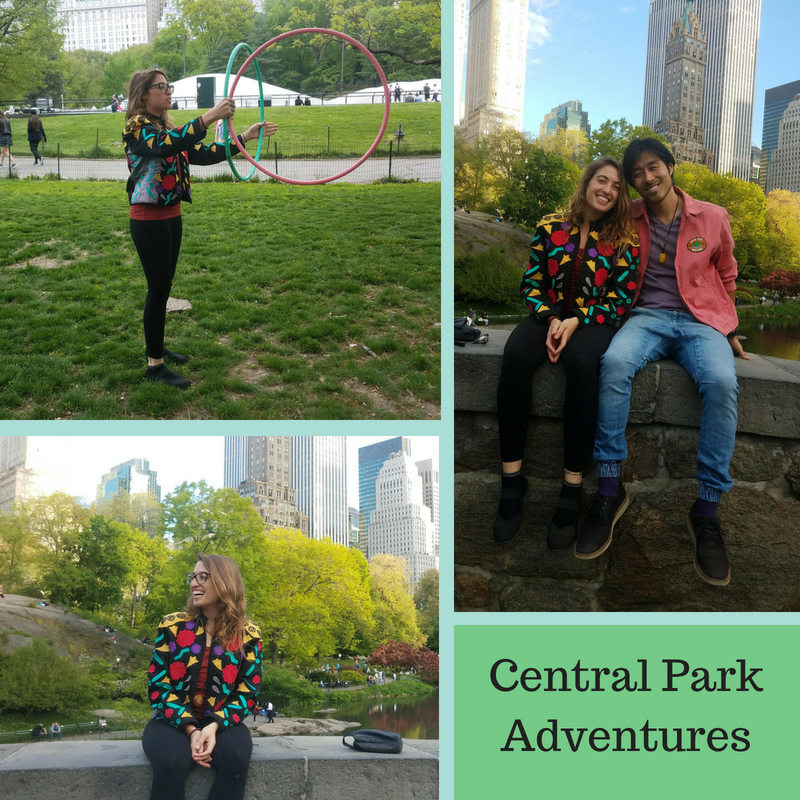 We also got to check out some panelists on the main stage at Consensus and realized, once again, that the old conference system is outdated, which is why we are working on our next unconference project coming soon!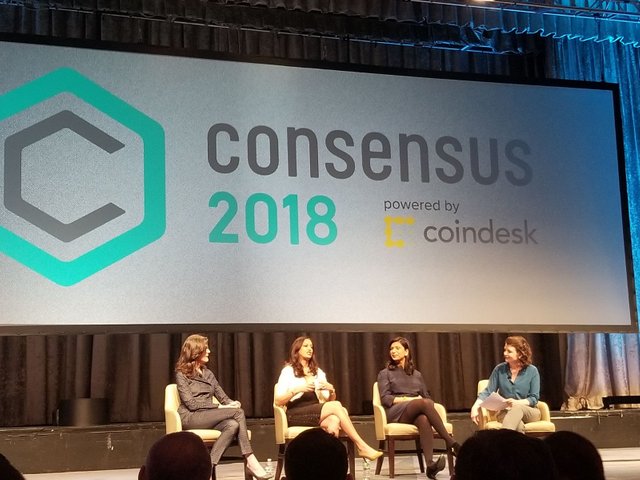 A new way of experiencing the present moment and the magic of emergence, while lightly tapping into the event space, yet leaving with more skills and tools for a healthy nomadic productive lifestyle than ever before. From human optimization playshops to actual useful meditation routines you can incorporate into your daily life. - Website being updated as we speak! get ready for the European tour in June - July, and Asia tour in October -
Looking at some tall regal buildings was fun, and also remembering how much I love just jetting in and out of NYC without actually living there :) thankful for my studio-home-base in Austin.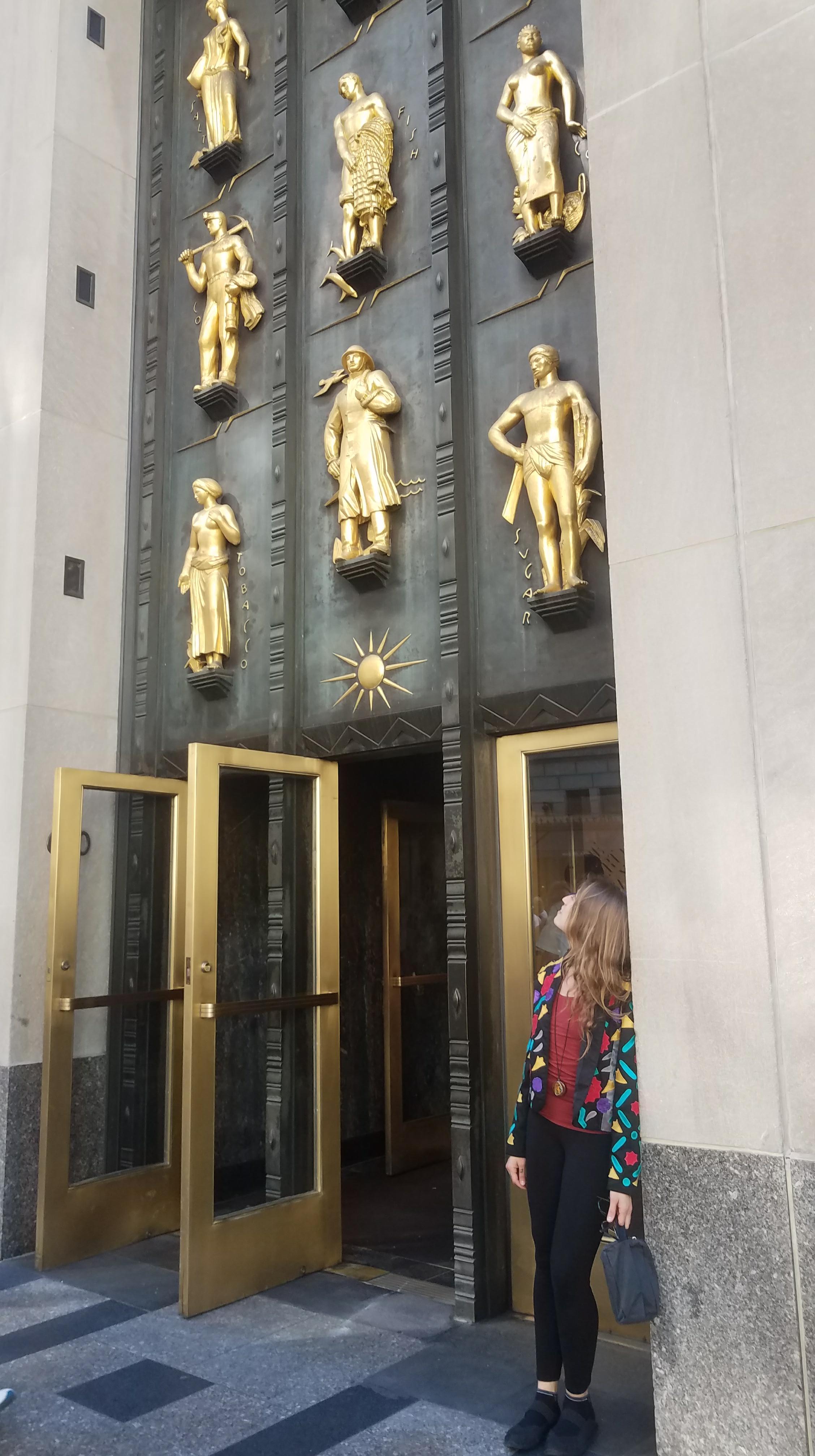 At the moment the perfect balance for us is being "home" for 10-12 days every 2-3 months, this feels grounding enough and replenishing in a beautiful way. The main reason being connecting with your home tribe, and also seeing the decentralized city tribe ongoing all over the map.
So much fun reuniting with the homies in Austin this week for Voice and Exit https://www.voiceandexit.com/
Last thing I'll mention was how epic the crypto hou.se experience was! Invited by Loci https://loci.io/ I was honored to showcase some art and listen to some high vibe music by Bob Moses http://bobmosesmusic.com/ while re-conecting after seeing each other last at Coachella in palms Springs https://steemit.com/art/@nanuberks/put-your-body-where-your-thoughts-are-painting-at-coachella-with-no-plan-and-no-tickets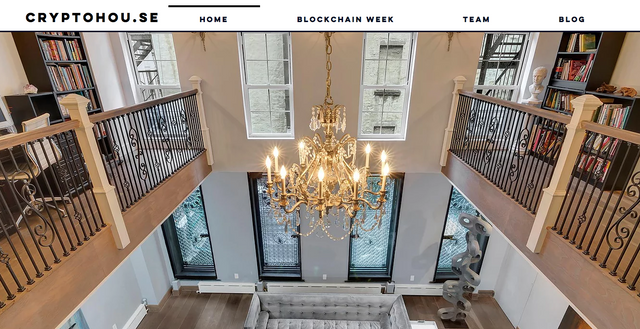 So there you have it! a quick recap of these last few weeks! excited for new interviews, podcasts, and documentaries coming soon! lovely working with All Public Art https://allpublicart.io/ and looking forward to helping, however, I can in this cosmic adventure into living the reality we wish to manifest together