Creative weekend
Hello, everyone! I've always admired people, who can paint . For some reason it seems to me, that it is much more difficult than playing the piano or baking delicious pies, because if the second can be learned with hard work, then in the first case without talent anywhere. In elementary school, in art class I had a "5", although probably all my classmates had such an assessment. Often on the art class I have received 2 estimates - for the idea and the execution. My execution has always suffered. I was often annoyed by the, fact that the picture on paper does not coincide with the picture in my head. So until I was 29, I lived with the idea that I could not paint.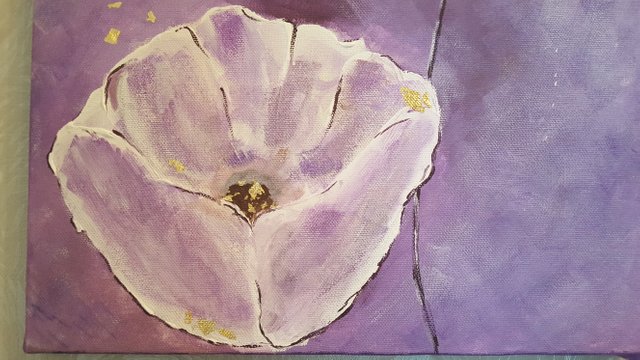 But last weekend I attended a master class and changed my mind. In my city there were painting courses. Rather, it is not courses, but master classes. Each lesson is devoted to a specific topic, we know in advance, what kind of picture we will draw. The girl-teacher supplies us with all the necessary materials, canvas on a stretcher, as well as tea with sweets))) The Theme of the master class was "Morning flowers" and work with petal. First, we slightly outlined the outline of the colors.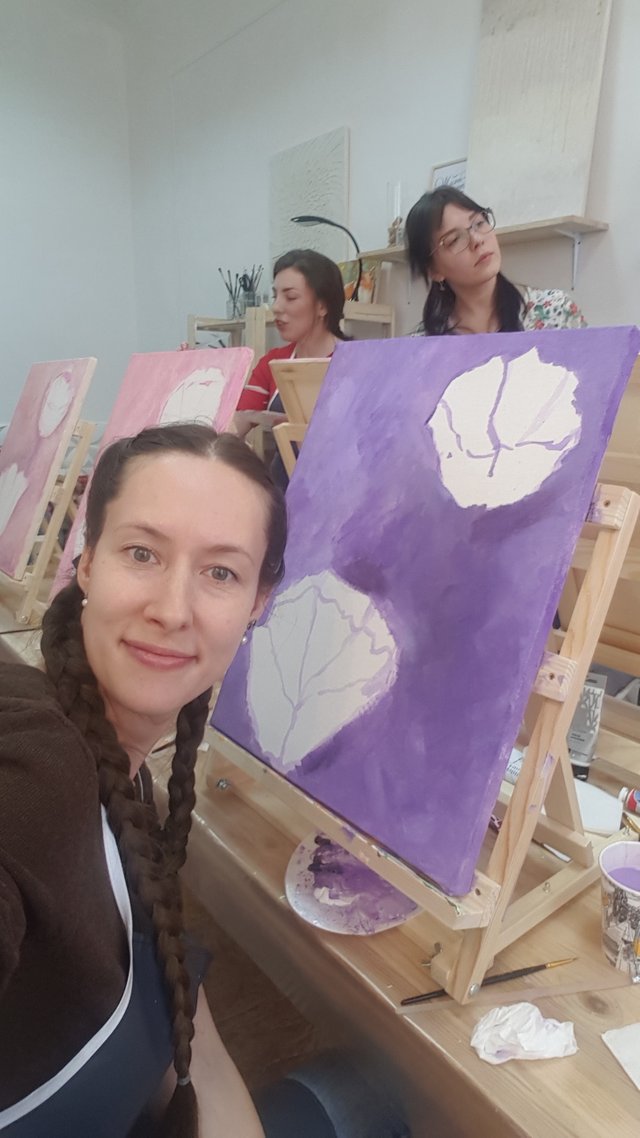 Then, by mixing colors painted over the background, trying to achieve an interesting combination of colors and shades. Then proceeded to the flowers. With a wide brush and white acrylic paint, we painted flowers, giving them texture and volume. Then we applied to the flowers a few strokes of the same colors as the background.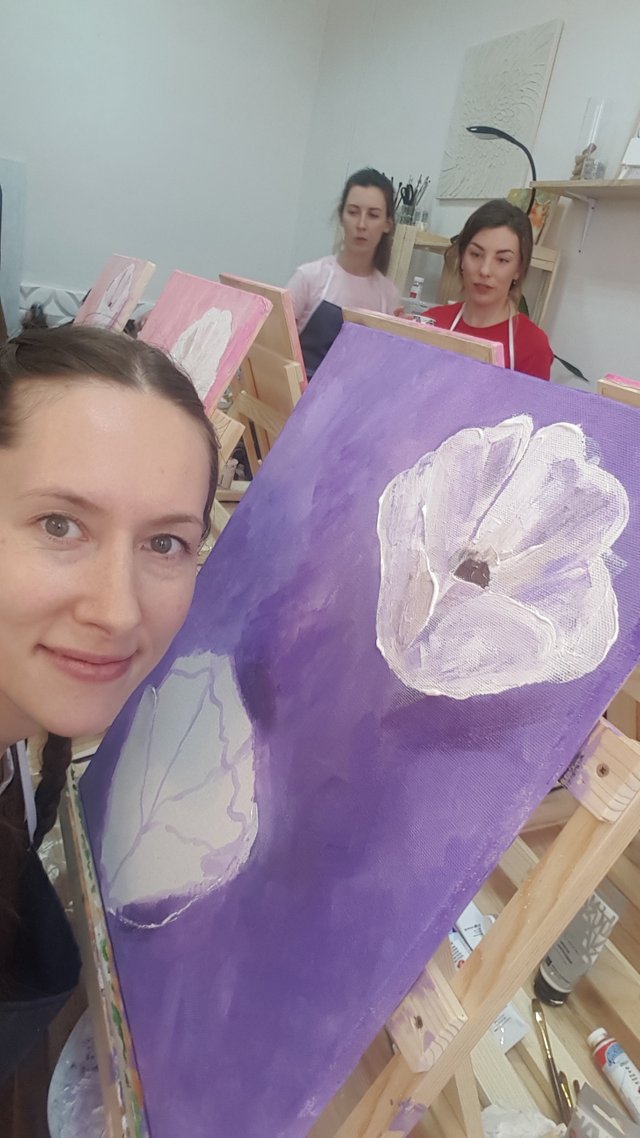 After that, we took a thin brush and slightly emphasized the petals of flowers with thin lines. Then began working with petal.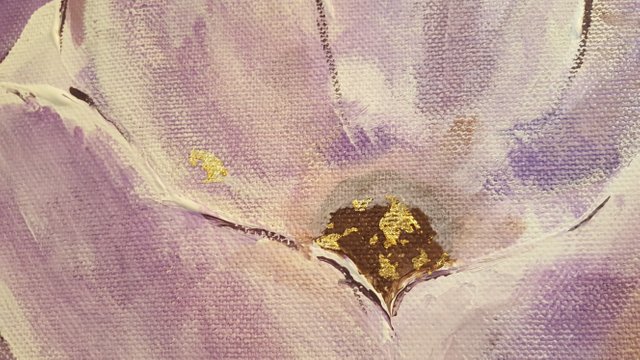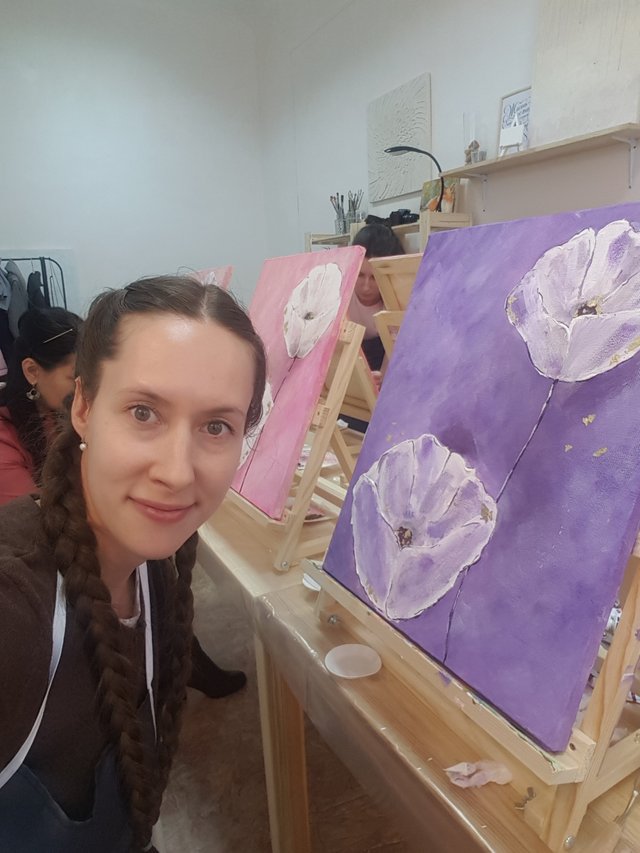 On kind of this such a thin golden foil. In the place, where we want to glue the potal, we apply a special glue. Then fingers tear off a piece of petal and glue. Wait a couple of minutes and gently smooth with a dry brush.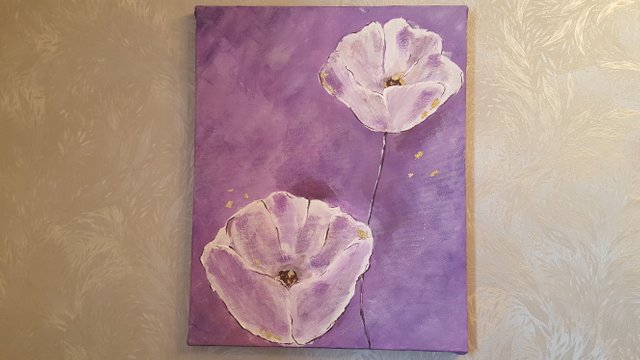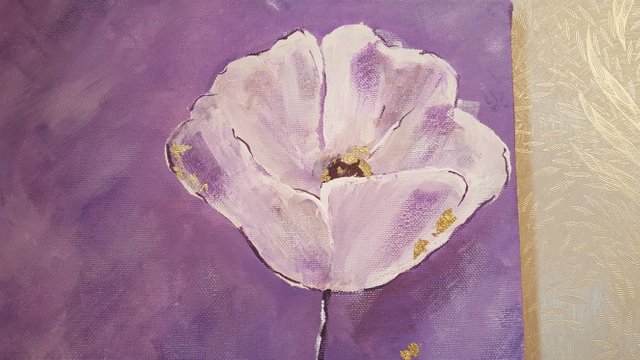 That's the picture I got. My family did not immediately believe, that I painted it!!! I already hung the picture in the kitchen. It was a very interesting experience, and I was able to escape for a while from the constant worries associated with children and home. I came to the conclusion, that I am hopeless in terms of drawing, so I will definitely attend such a master class!
Thanks for reading!