It is 1h00 am and I cannot sleep. I hear our neighbors' murmurs from my bedroom window. I know they sit around their campfire. They've kept it going since early afternoon. Aromas of charred meat and burning wood still permeate the air. As the orange moon descends behind the tree line, I find myself filled with envy.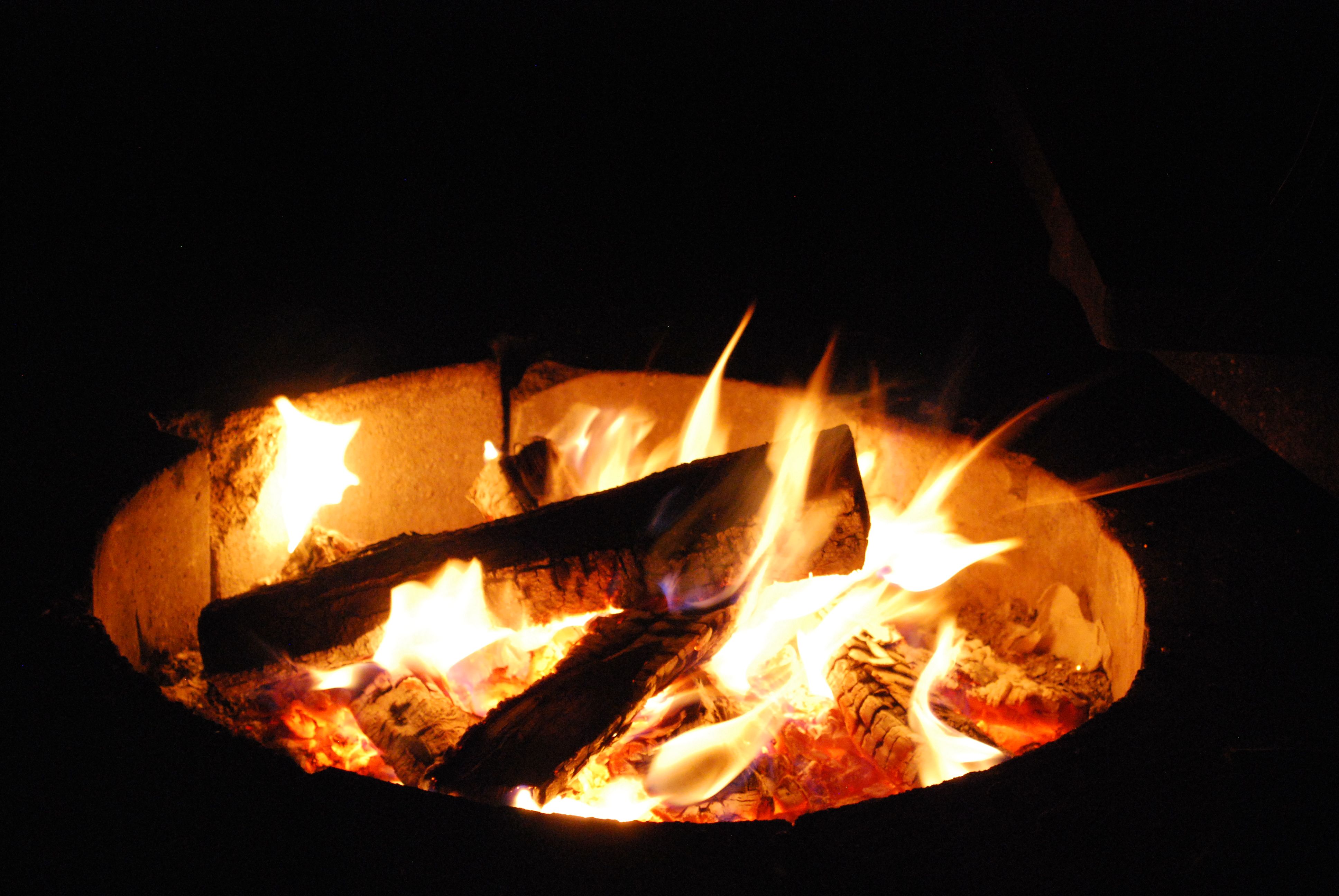 Tonight is like any Fourth of July since moving here 10 years ago. Our neighbor's beach, two lots down from us, becomes the destination to four generations coming to celebrate Independence Day. Vanity is left at the end of the paved street where they venture down a gravel road to their great-grandfather's estate.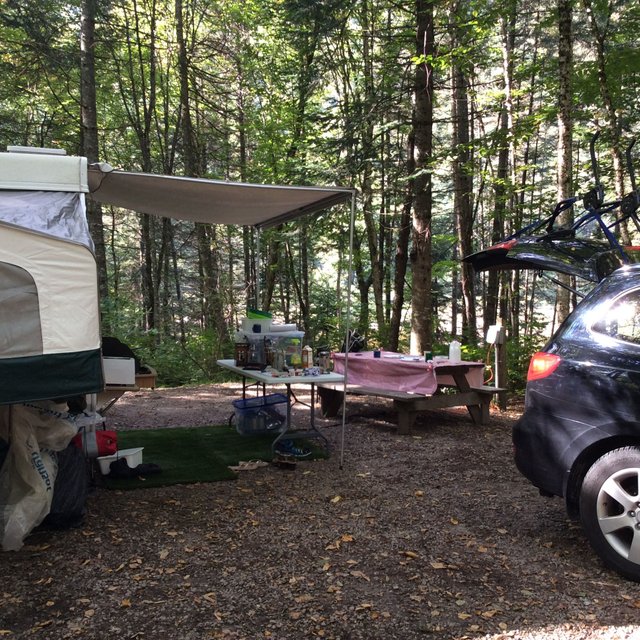 All day I am privy to the sight of overweight women bouncing off their inflated floating devices when anyone jumps in the lake next to them, delighting children and inebriated uncles alike. Elated screams from the young ones are equally matched by their mother's commands to 'be careful', 'let go of the dog's tail', or 'stop hitting your brother'. For three days, sometimes four, children's laughter compete with Faith Hill's tunes bellowing in the background, blending into one loud bang of happiness and uncensored human merriment.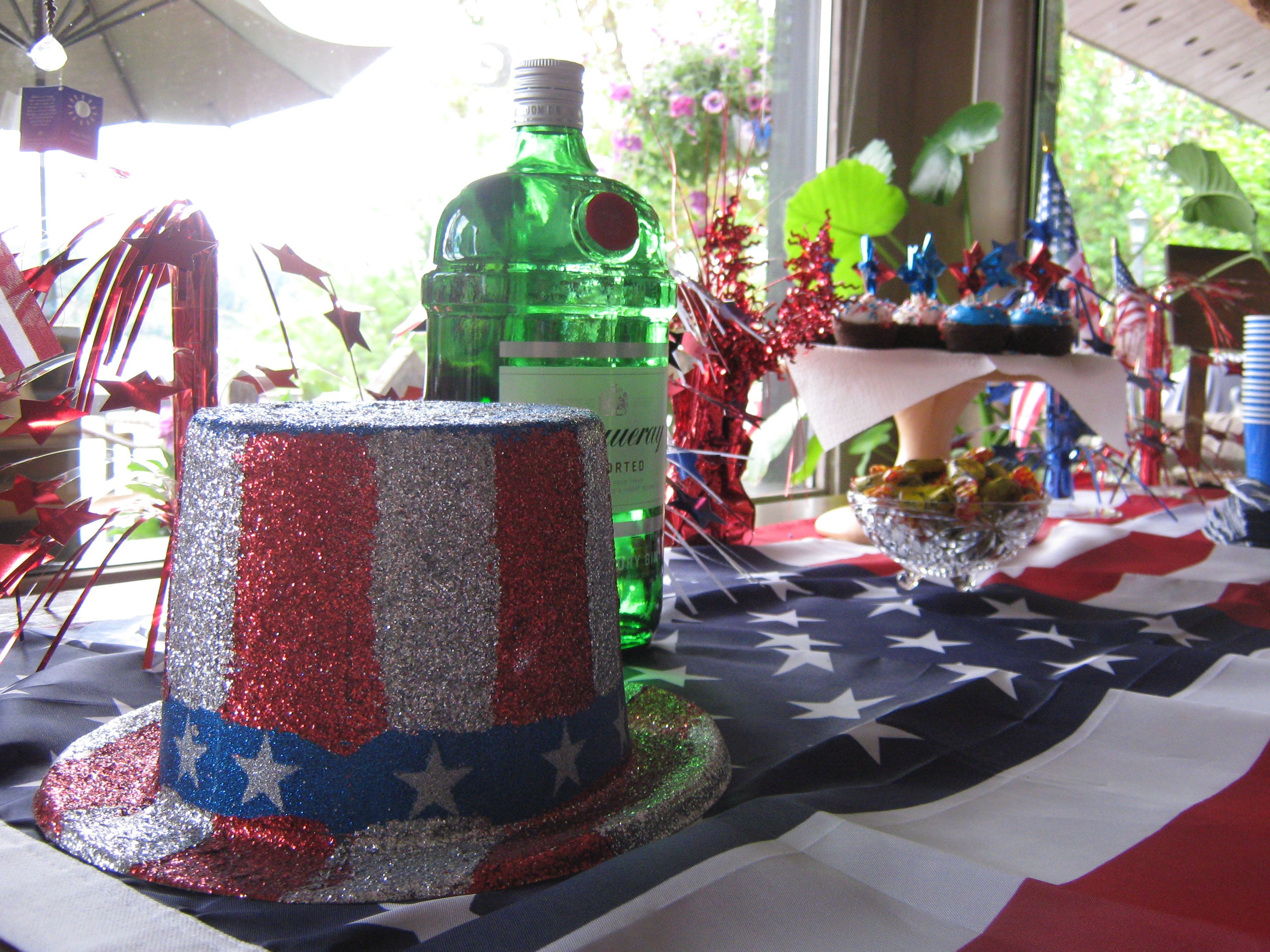 It is this piece of American life that makes me wish my family was here. I too would love to hang a marshmallow from a long stick and let it catch on fire from the seething coals. I want to laugh at my father's jokes, even though I've heard them a thousand times; I want to sit with my mother at the end of the dock because she can't swim and I won't let her be alone; or get annoyed at our chocolate lab for barking at everyone in the lake because he simply won't jump. I want to join my brothers in enjoying the firework show our neighbors put up every year. And I want to plan the next day's activities, and the day after that.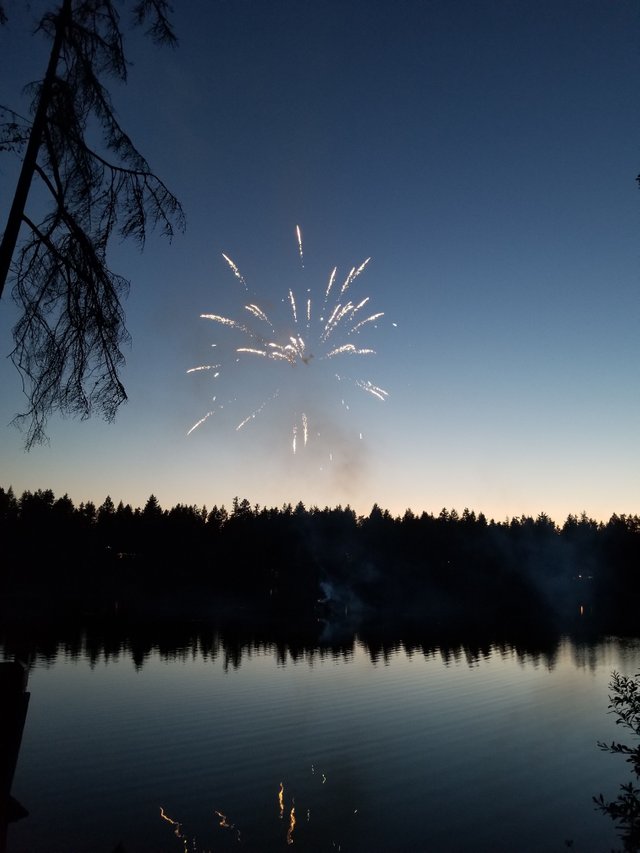 I succumb to the whims of envy but only for a moment. For I quickly find myself imagining it is I who sing the same song over and over while the fire crackles and sparks fly high above my head. I imagine my nieces and nephews sound asleep while I stretch the night away, sitting amongst those I love most. It is through my bedroom window that the sounds of togetherness bring me close to my own. Thanks to them, my family is with me. In their joy, I rejoice...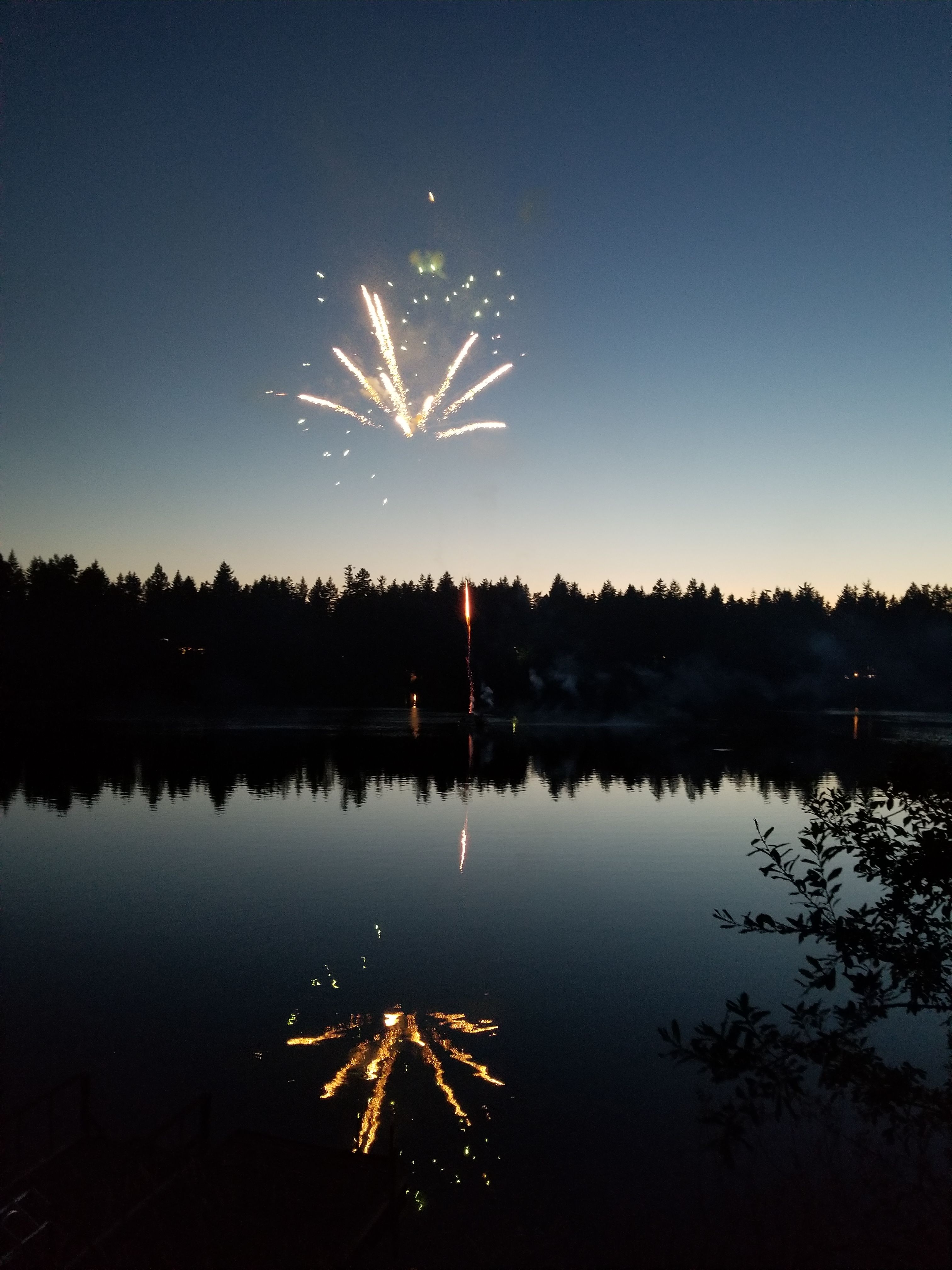 In that spirit, I wish you all a Happy and Safe Fourth! May you be surrounded by those you love. And if, like me, circumstances don't permit, try borrowing from another's festivities. It certainly works for me!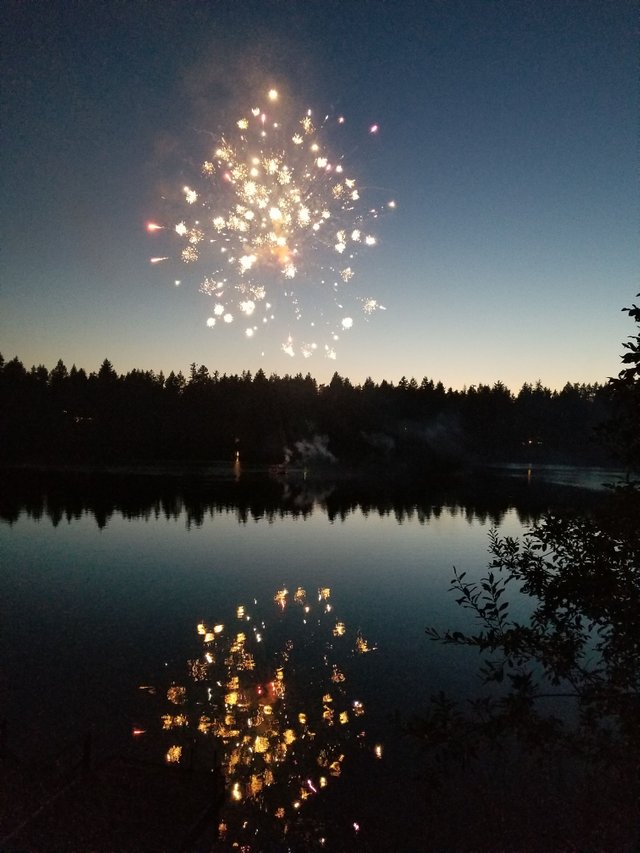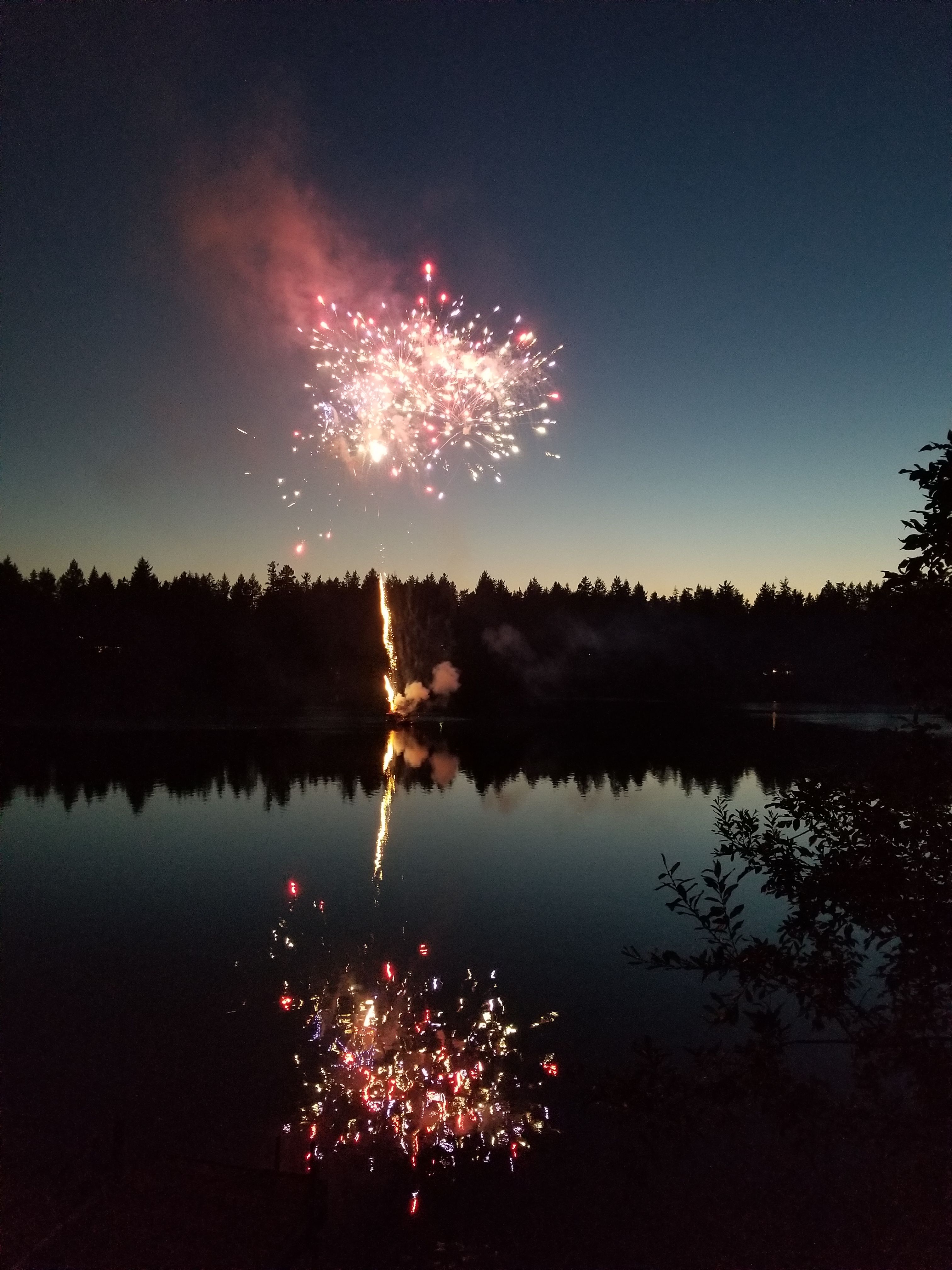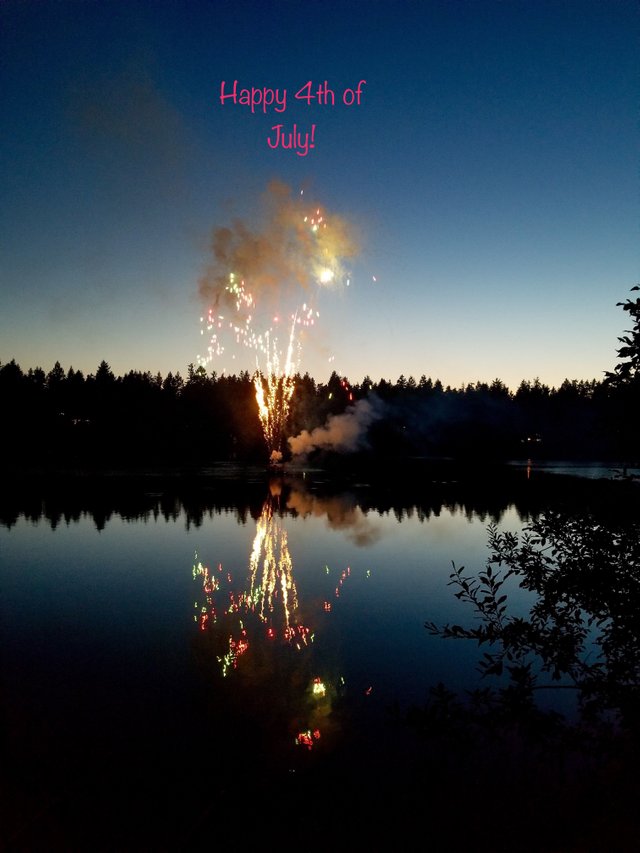 💥 🎉 🎊