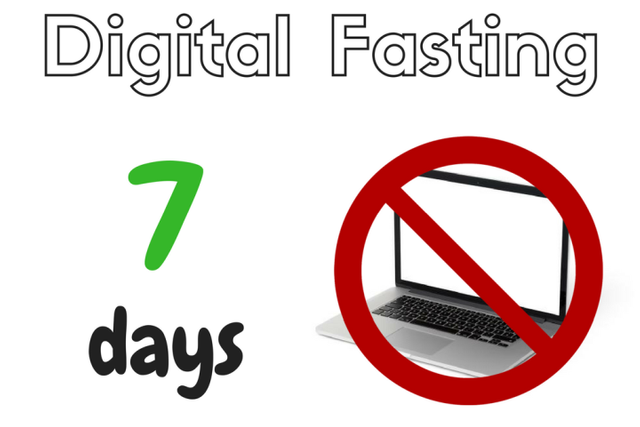 An exercise of will power and discipline
The time was long due for this.
Starting from tomorrow, 3rd of July, the next 7 days are going to be a new challenge for me.
I am willingly giving up using any kind of computer (with a small exception, see below).
The rules are simple: no laptop or PC for 7 days (either mine or someone else's).
I will still have access to my smartphone, but will use it for communication purposes only.
This is something self-imposed and I see it as an exercise of will power and discipline. And also of personal development.
What am I hoping to get out of this?
Well, now and then I've applied minimalism principles in different areas of my life. And I have really enjoyed the results.
Also many self-help and self-growth books support the idea that, if you want something new to come into your life (at any level), you must first make room for it.
So here I go, freeing up mental space for something new. I am opening myself up to receive.
Truth is that lately I've been spending way too much time in front of the computer. Not much new-ness had room to enter my life.
I don't particularly expect a specific type of NEW thing or situation.
Maybe it will be just an new idea I will start working on, or maybe I will make some new friends. Who knows?
Or maybe I will just enjoy the benefits of having lots of mental space, even if no major change is going to happen in the next 7 days.
I see this as a great opportunity to gain:
Mental Clarity
To support the mental clarity aspect, I will do 2 sessions of meditation each day, for a minimum of 15 minutes.
Depending on how these 7 days go, if I do like the results, there's a chance I will extend by another 7 days.
I won't go more than 2 weeks, as the Season 7 premiere of Game Of Thrones is on 16th of July.
So, my fellow Steemians, this is goodbye for now, see you in 7 (or 14) days.
BTW, stay tuned for a follow-up article, where I will share if and how this digital fasting has helped me.
Ciao!
Image Source: https://pixabay.com/