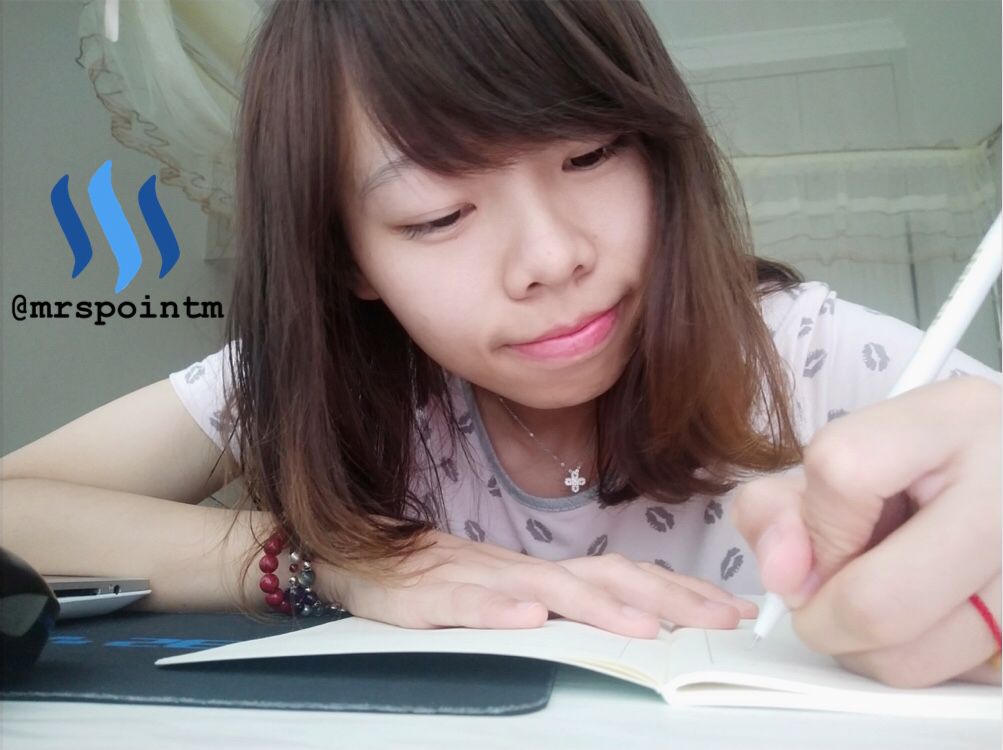 When life gives you a hundred reasons to cry, show life that you have a thousand reasons to smile.
当生活给你一百个理由哭泣时,你就拿出一千个理由笑给它看。
---
Today, I want to share with you a poem called Mistake, written by Chouyu Zheng. The original text is as follows:
今天想要和大家分享的一首诗,叫《错误》,作者郑愁予。原文如下:
错误
我打江南走过
那等在季节里的容颜如莲花的开落
东风不来,三月的柳絮不飞
你的心如小小寂寞的城
恰若青石的街道向晚
跫音不响,三月的春帷不揭
你的心是小小的窗扉紧掩
我达达的马蹄是美丽的错误
我不是归人,是个过客……
---
Translation version 译文
Mistake
I passed through the South of Yangzi
The face waiting at the turn of seasons, like a lotus flowe, blooms and wilts
Without the east wind, the willow catkins in March do not flutter
Your heart is like the lonesome little town
Like its streets of cobblestones near nightfall
When footfalls are silent and the bed curtains of March not unveiled
Your heart is a little window tightly shut
My clattering hooves are beautiful mistakes
I am not a homecoming man but a passing traveler …
---
The following is my handwritten copy of this poem.
以下是我的手抄本。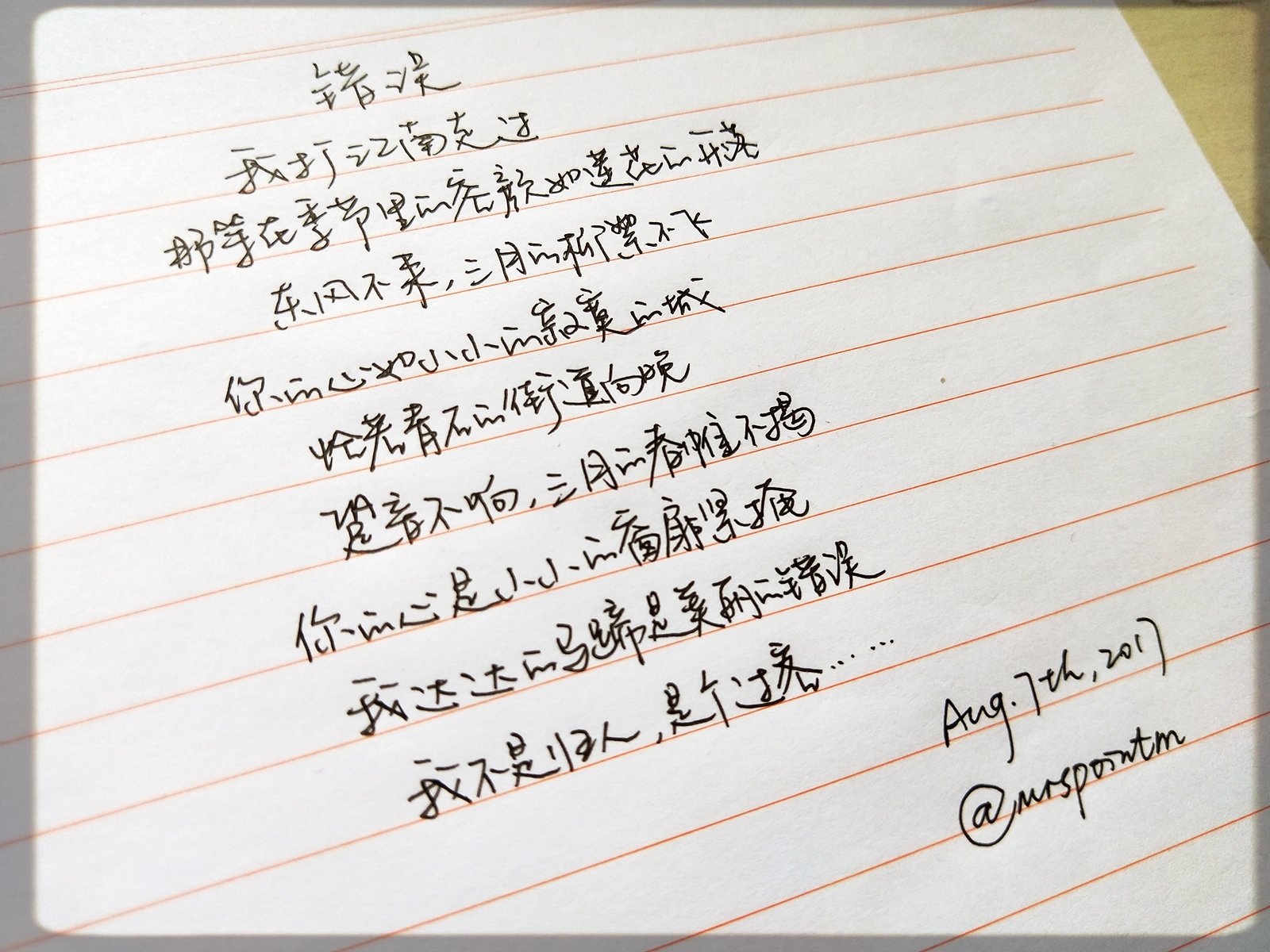 This poem is set in the traditional Jiangnan, giving us a very strong sense of the tableau. I think the words in the poem—the face waiting at the turn of seasons can be understood as a woman, showing that she is missing her beloved, and it can be also considered as a child. Moreover, we can think of it as the motherland. At that time the author was in Taiwan, like Yu Guangzhong's Homesickness, which shows that the wanderer miss his country so much and the country wait for him to come back. The poetry is a very narrative one. Almost every section can make people think of these vivid pictures.
这首诗是以传统的江南风情为意象,给人很强烈的画面感。我认为诗歌中那句"那等待季节里的容颜"可以理解为是妇人,表现出对爱人的思念,可以理解是小孩,或者说可以理解为是祖国母亲。当时作者身在台湾,就好比余光中的《乡愁》,表现出游子对国家深深的乡愁和母亲对游子的呼唤和等待。作者的诗歌叙事性很强,几乎每一小节都能让人联想出直观的画面。
---
注:英文译文来自网络,仅为文章需要。
---