Hard work pays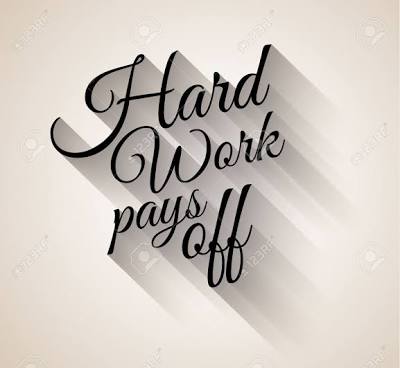 This I Believe
This I believe… Hard work always pays off.
No matter what you do or when you do it, hard work always pays off in the end. Hard work is what we have to do if we plan on going or doing anything in this life. We cannot sit back and take it easy all the time, we have to get out there and work for what we want. When we have to put forth hard work then you know the rewards will be that much greater. I'm here to tell you that hard work always pays off in the end. Hard work is what you have to do if you want to achieve the rewards from the effort you put forth.
Whatever you want, you have to go out there and get it cause it won't come to you. People do say good things come to those who wait but these days waiting can be dangerous because a lot of people are out there hustling and if you don't join the hustle you might end up with nothing
All I am trying to say is that everyone has to put hard work into anything you are going to do, if you want the reward uoi think you deserve. No matter what you are doing or the cause hard work will be worthwhile and the feeling will be overwhelming. Hard work pays off This I Believe.