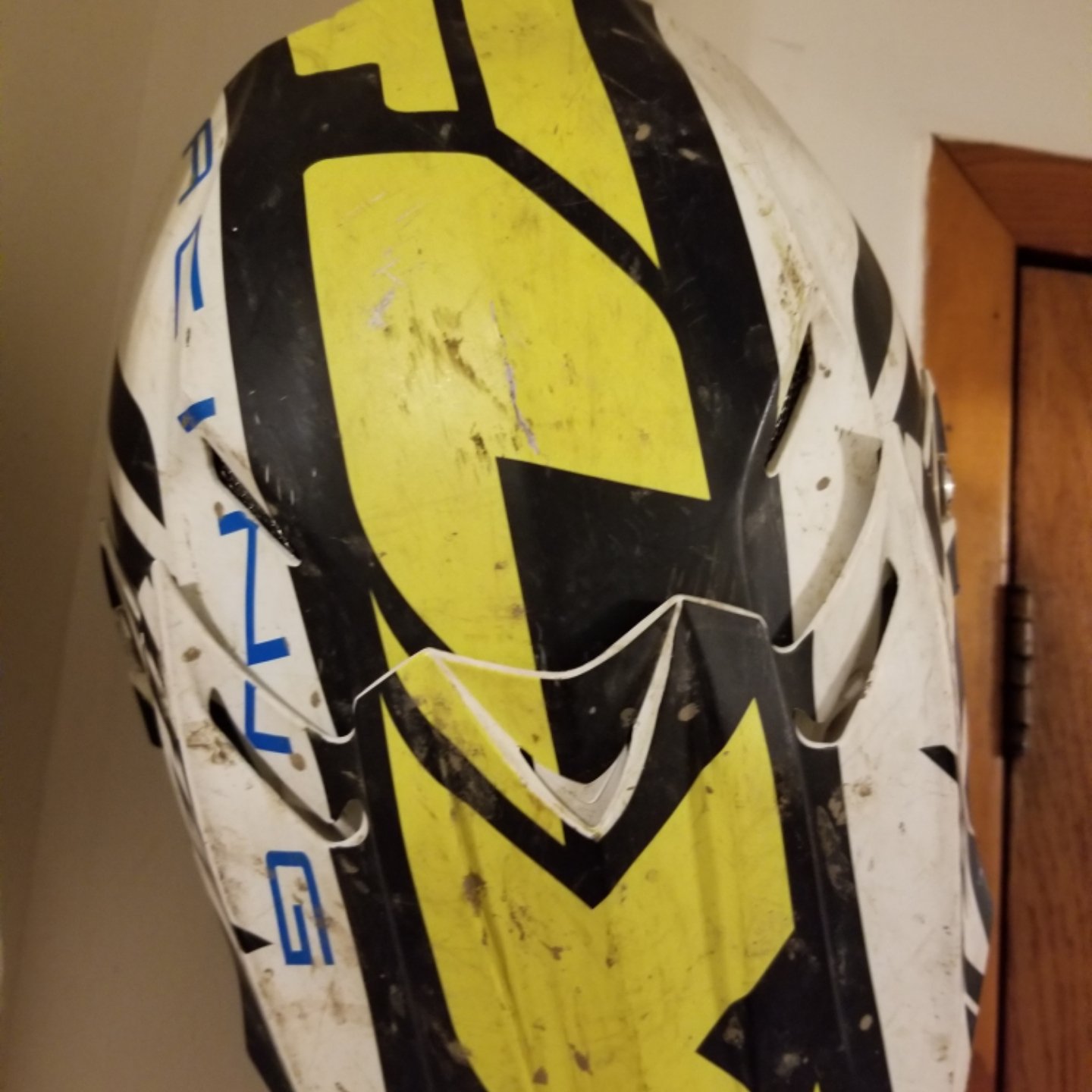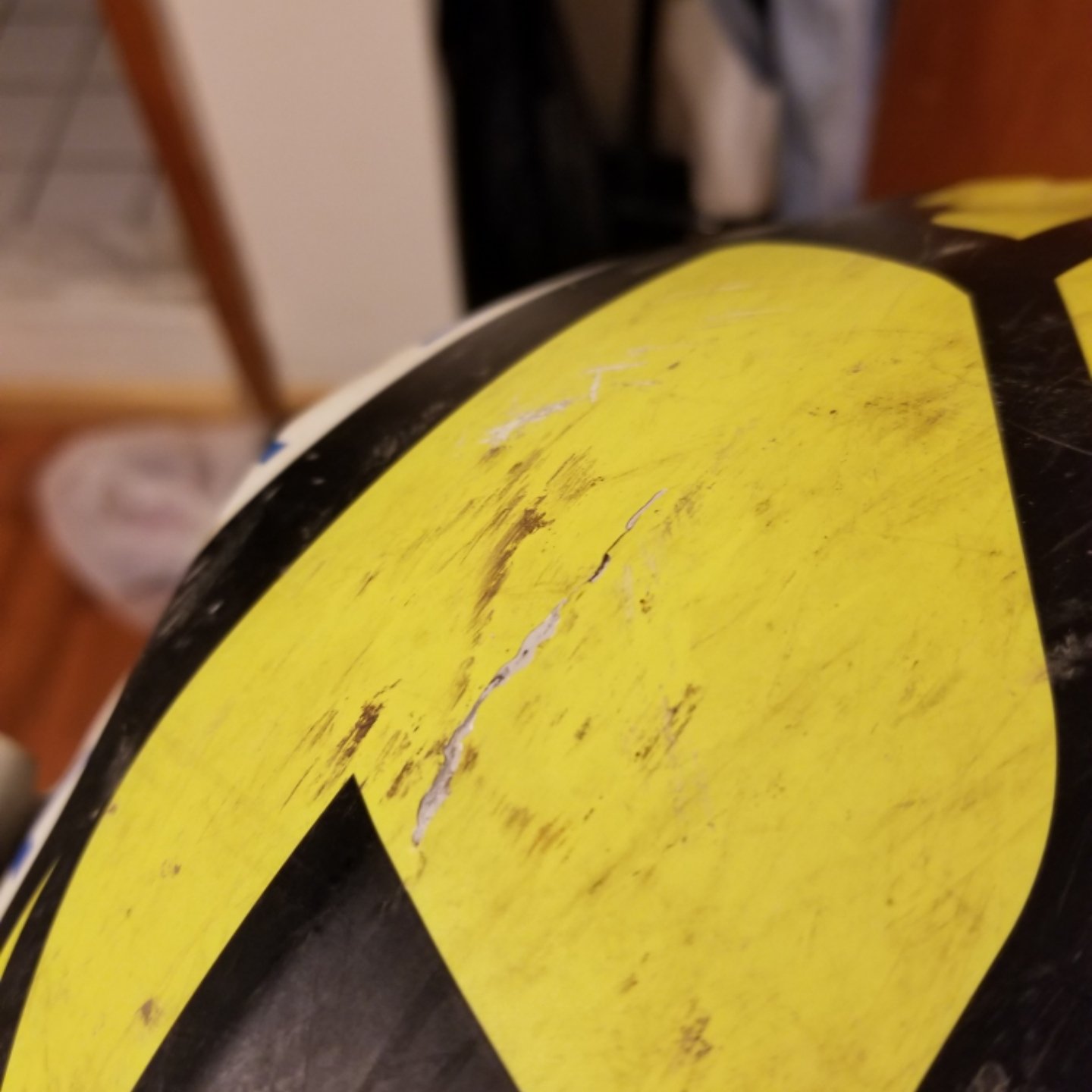 ---
I racing an enduro this Sunday and toward the end of the race, I started to get really fatigued, to the point where it was difficult to think. I was coming up to a mud pit and charged right into the rut, hoping for traction.
As I'm pinning the throttle, I realize I needed to give the bike a little help, so I sit further to the rear to put some more weight on the rear wheel.
I make it through the mud pit and adjust my sitting position to get ontop of the bike. The moment I sit down, my hearing goes blank and my vision goes white.
I tried to grab the front brake but ultimately faded out and crashed.
I looked back and it turns out I smashed right into a fallen tree that fell across the track and ended up suspended in the air about 6ft above the ground. The tree knocked me out and left a nice crack on my helmet.
I got up a few moments later and finished for a solid 2nd place in C-Light class (250cc and under).
Suffice to say, I had a splitting headache!
---