My granddaughter absolutely LOVES her dance class!
She has a recital in 7 weeks. As part of receiving FREE dance lessons, parents are required to help with fundraisers; one of which is to sell tickets to recitals.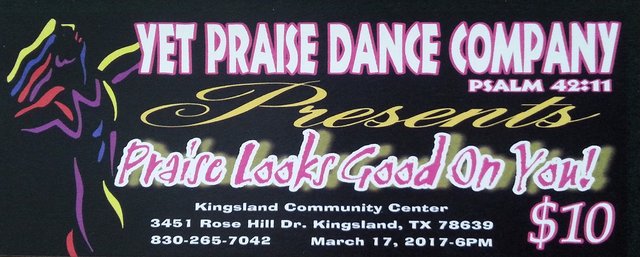 Each ticket is $10 USD. I know none of you really want to go to a dance recital for a 3-year-old you do not know. I'm not asking anyone to actually buy a ticket or go the the recital – unless you really want to. I'm only asking the Steemit community for support by voting. I hope to receive enough votes to pay for one ticket.
I will use the money I receive from the votes to buy one ticket and give it to someone who cannot afford to pay for one. If I receive more than the amount needed for a ticket, I will give 80% of the amount I receive (in excess of the price of the ticket) to the studio as a donation.
Plus, all of you will get to see the recital (if you want to). I will bring it to Steemit! Your crowdfunding of the ticket will get all of you 'seats' at the recital!
A vote costs you nothing.
But it can take a lot of votes to equal $10!

Your vote cost you nothing
But can help fund people who are truly giving to the community
Please Vote! Please re-Steem!

Please help support an innovative dance studio, one who believes EVERYONE deserves a chance; one who gives to receive! < I will post about the studio after some sleep> This studio gives free dance lessons - and trusts they will receive enough money to keep giving! Let's help ensure this.

Isn't this how Steemit works? Give to receive! Give a vote – Receive Steem!

Please vote for a recital ticket!
I want to show the dance studio how much support the Steemit community can be!

Thank you for your vote!

Thank you for your support !

Thank You Steemit!

Photos:
dancer - Yet Praise Dance Company
ticket - my own photograph of the actual ticket