It all began in May of 2007. It was just before Mother's Day. I watched an online video of a Springer Spaniel. He was up for adoption from a County Shelter, in another State. In the video, he was chasing a tennis ball and immediately fetched it back to the shelter staff member. So cute! The look of anticipation and excitement on his face nailed me! I made the phone call.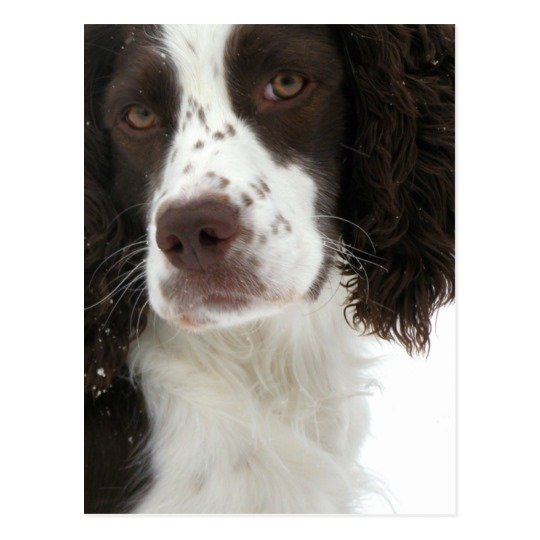 The next morning I was on my way to a neighboring State to bring a dog whom I'd never even met before 'home . . . . to his new home with ME. The shelter said that he was 14 mos old, neutered, micro-chipped, vaccinated, and that his name was 'Toby'. His owner had lost their home and was forced to re-locate, and to move in with their extended family members. Toby had to go. He had been at the shelter for '5' days. They encouraged me to re-name him, if I adopted him. Ofcourse I will adopt him! And his name will be MURPHY!
It was an all afternoon process. The shelter had to call my vet to make sure that my cat had been properly cared for. Then they had to call my landlord, who was not at home. That caused another delay. Finally it was time for Murphy and Me to go home. The staff led him out the shelter door. He was wet from his water bowl, but his hazel eyes were a window into his soul. He was THRILLED! He was free! He came right up to me!!! I will never forget that moment. He knew that 'I was the One'. From that moment, Murphy was by my side.
The drive home was our first challenging adventure together. I stopped at a drive-thru to get Murphy some water. He knew exactly what the drive-thru was all about. Part of the water ended up on me and the car. No big deal. I decided to stop at the new dog park that the staff had told me about. They knew Murphy would need some exercise before our drive home. By this time, I knew they were right!
The dog park was beautiful. Rolling hills, split rail fencing, horses off in the background. We were in Northern Kentucky. Beautiful! Murphy ran and explored, I casually walked away to peer at the distant scenery. After about '2 or 3' minutes . . . there he was, at my side. We were bonded.
We got back into the car. I headed home with Murphy sitting up in the front seat. Shortly there after, while going down the highway at 65 mph, Murphy's paw put the gear shift into neutral. Murphy would ride in the back seat, after our first ride together. Murphy and Me eventually arrived HOME. I parked in front of my place, Murphy ran up the steps, onto the porch, and stood at the front door. It was as if like he had always lived there. Amazing!
We had so many great times! Murphy was my best friend. I was his best friend. Murphy was like my shadow. He watched out for me. He ran a man off that I found standing in my back yard late one night. So was protective of ME. Murphy added so much to my life. Happiness and Laughter and Security . . for many years!
On St. Patrick's Day, Friday, March 17, 2017 . . . Murphy and Me made our final visit to the vet. I had taken him there for our final visit '2' times before. This was our 3rd and last time. This time I knew 'it was time'. I think he was ready . . . Dear God, I hope he was ready. My vet says "He is at peace now".
Gone From My Side,
But Not From My Heart
MURPHY
March '2006 - March '2017