Who is Nattali Rize?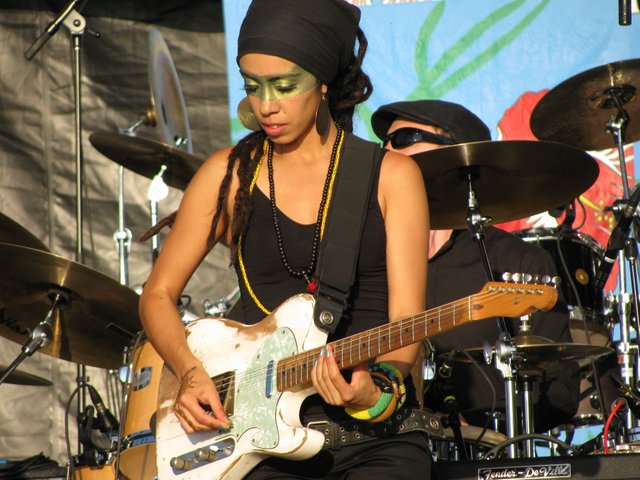 ---
-Australian, musician, record producer and avid activist. Beginning as a street percussionist in Byron Bay, to then being in a band called Skin , to Blue King Brown. Nattali Rize has been coming up strong throughout these last years, Her style of "Roots" in her musical performance shells out strong influence of conciseness awakening. Recent music videos flow sacred geometry to her unique sounds and her lyrical intellectual genius. In the age of knowledge ignorance is a choice, so obviously she is on right on time in a trending wave of truth seekers, providing a soundtrack to the change all of us who seek a better life.
---
---
AKA-Natalie Pa'apa'a, or also known as Natalie Magdalena Chilcote
Nattali explained the reason of her name change because it seemed very hard for people to say her name , after moving back to Jamaica in 2014 she was inspired through the lyrics of "Bob Marley's" "Rise Up " to finally change her last name to Rize ! The Way she also spells her first name Nattali is from 'natta' which is a native American Indian word meaning speaker. Nattali explains she is an evolving artist and i truly believe that throughout the transformations I myself have witnessed. Strong willed talent ,revolutionary speaker Nattali Rize is a force to be reckoned with. I myself am eager to see whats next on her agenda to influence and educate through her " Rebel Frequency ".
---
---
For more great content !:
@matt-a, @robrigo, @kotturinn, @tommyinthesun, @intrepidthinker, @broester, @sid-the-kid, @madscientistx13, @cavalry , @pmill, @funkymunky20000, @joeysays, @amille, @forester-joe, @robomode, @jaredlang, @nicolelang