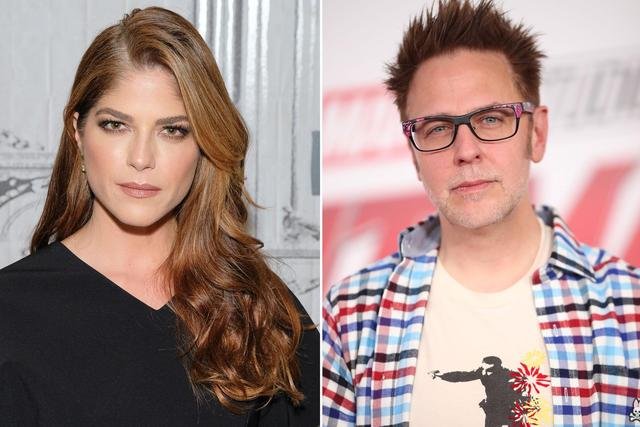 Twitter just lost another one.
Actress Selma Blair has quit the social network in solidarity with Guardians of the Galaxy director James Gunn, according to Deadline:
"So long. You can find me on Instagram. #Istandwithjamesgunn
— Selma Blair (@SelmaBlair) July 28, 2018"
The tweet — and the Hellboy actress' entire account — has since been deleted.
The move comes on the heels of a backlash against Disney for caving into a right-wing fringe campaign to get Gunn canned from the hit Marvel franchise's third film due to a slew of grotesque shock jokes he tweeted nearly a decade ago. The move may not have worked out the way the studio expected, however, as 330,000 fans have signed a petition to rehire him, and columnists for sites like Vulture and THR have posted essays condemning the move as an anti-creative overstep that sends the wrong message.
Some members of the film franchise' cast have also criticized the move, particularly Dave Bautista, who most recently threw out this ultra shade:
I think today I'll find a good person who spreads the message of https://t.co/rhZk7pzEsD.Forgiveness.Redemption. Misfit,Child,Female Empowerment and ruin his life. Fuck it! I'll go ahead and empower some fascists while Im at it! DISCLAIMER FOR MORONS AND FUTURE VIEWS: Im JOKING!
— Dave Bautista (@DaveBautista) July 27, 2018
Also, Chris McKay, director of The LEGO Batman Movie, deleted his Twitter account — though didn't give a reason why, so it's not at all clear if his move has anything to do with the Gunn controversy.
Twitter — along with Facebook — has been facing challenges balancing open access and free speech with maintaining an environment that isn't a raging tire fire of misinformation and toxic behavior. Both social platforms have taken hits to their stock value recently amid softer-than-expected usage numbers — on Friday, Twitter reported losing 1 million users in its second quarter.