Fake News: The Ultimate Psyop
Scientia potentia est - Knowledge is Power
---
Fake news is a product of disinformation used by the media and press to cause confusion and to ensure you do not trust anyone but the major media outlets. I will be speaking of this from a United States perspective as it is the one I am most familiar with. This, however, is a global psyop that is taking place right under our noses. We are witnessing the war of information and the war for influence. I will be using the current Pizzagate as the main example as it seems to be the main spark for all of this. Sparks cause fires. As of the past two days there is also the tactic of the United States media to target Russia and blame it as the main aggregator of fake news on social media. Let us begin.
---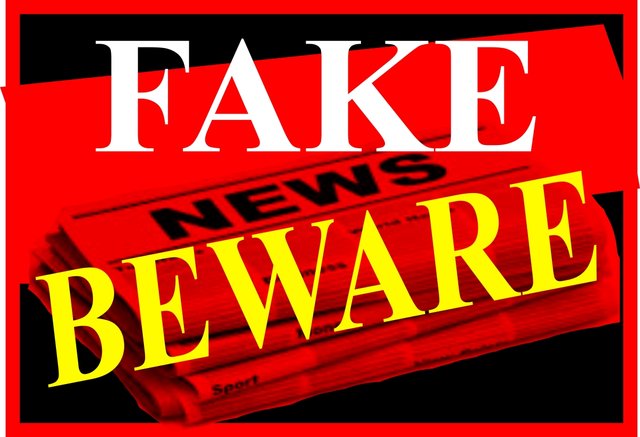 Source
I am not sure of the demographic on Steemit, which is a good thing, but I am sure many of you have heard the buzzterm "Fake News" and its newest use in the description of Pizzagate. Whether Pizzagate be real or not (there is a substantial amount of evidence supporting it) it should not be labeled fake news. Fake news implies that thorough research be done into an article, story, etc. and there is substantial evidence against the claims being made. However, this is not what we have now in our modern globalized media. It starts with Pizzagate and the label can now be shifted to any piece of damning evidence that does not go along with the current narrative.
Fake news is nothing new but it has never happened on a global scale before where the majority of the population with access to news is being manipulated by it. Obviously news sources are biased to the country they and hosted in and by who owns them. Yet now any opposing rhetoric will be labelled as fake news and be completely disregarded. The majority of the population will buy into this and agree with something being fake news rather than researching it for themselves. This year, especially with the election in the United States, has been a scary one for the media.
How to guide yourself away from disinformation:
Read stories from multiple media outlets
Break the story down from each outlet and see what bias they are pushing
Compare how the outlets differ
Do personal research into the topic itself
Make an educated opinion for yourself
The last step is the most important and the key to all of this. Do things for yourself. Do not let the talking heads and people in power dictate how you think or feel. If you have a different opinion than that of the mainstream, let it be known. Do your research, use multiple sources, gather the information for yourself.
---