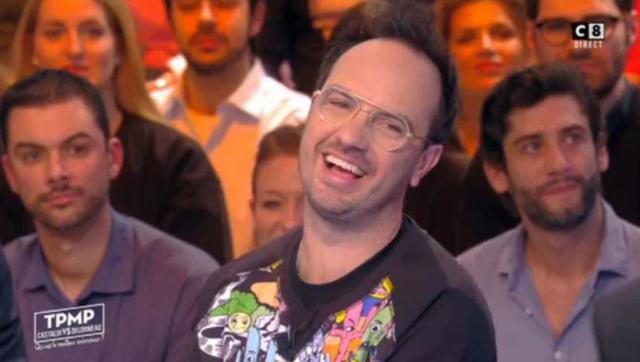 Since he's been in the limelight, Jarry has never hidden his homosexuality. A choice entirely assumed by the humorist, who no longer hesitates to talk about the man of his life. As a couple for more than five years and dad of two children, Jarry is boys filled. Non Stop People tells you more.
While many homosexuals tend to hide their orientation, others clearly claim on which side the heart is swinging. This is particularly true of Jarry. Indeed since the beginning of his career, the humorist never wanted to hide his belonging to the gay community . This is what he had entrusted in the columns of 20 Minutes. "It's never been a problem, I said to myself, 'Either I endure, or I'm proud of it.'" And in fact I'm proud to love, to be loved ... I'm proud because that if life has chosen this for me, it is because there is a meaning to all that. "
"WHEN I MET HIM, IT WAS OBVIOUS"
And if Jarry currently plays everywhere in France with his show Atypique, the latter is also completely filled from a sentimental point of view. While Jarry is generally very discreet about his private life, the humorist has entrustedduring the documentary "Jarry: Millésime Incontrôlé" recently broadcast on C8. "I think he taught me that someone might want to live with me on a day - to - day basis. All the people with whom I had lived a little before they left or they all had problems, I never met someone who was healthy in his head and simple, and when I met him, it was obvious, and even today I say to myself he happens to live with me, it's necessarily a great person, because I'm not so simple. "
"When I discovered my homosexuality at the age of 24, I thought that my homosexuality was not compatible with a day of being a dad, unless science does miracles. to become a dad and to live this experience to the bottom, and to put a slap to life, saying to him: 'You have chosen for us a sexuality that does not give easy access to paternity. you know that there is a relationship that is engraved, I mean to the people who have buried their paternity, that no one has the right to put earth or black on someone who makes sense to you.That will allow future generations to be represented by individuals. And now I advise anyone to fight to be dad. Only to be called once Dad. It's four letters, but it's anchored in reality for eternity. "