(Happy new month steemians )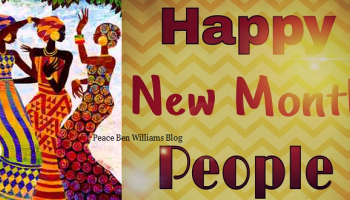 Take it or leave it, it's already less one…
Oh, good morning my people.
Do you know time is a silent Thief looming swiftly near your territory.
It has stolen many fortunes from able Men who weren't vigilant enough or using their hands to count the ticks and tocks of time without emanating it well.
Listen carefully, any time spent can't be buy back because time is never your friend or a reliable fellow you can count on.
In fact, time is your greatest foe because you have to do everything within your power to beat and overcome it.
Take it or leave it, out of 12 months, we have counted minus one yesterday and I am pretty sure most people didn't achieved anything meaningful and tangible because they felt they still have 10th months to go.
Will you now fold your arms and watch time steal all what you are destined to achieve this month? Because you can't achieve everything at once, it's step by step and if you miss any step in any month it' will be just very disastrous and catastrophic.
Should I now advice you to amend and fight time with all your might?
No, I believe you have already read the handwriting on the wall and so, be wise and speed up things if you have been dulling yourself.
Don't look at the situation of things because they are the second barricade, your own decision to achieve something dynamic is the first step and when that part is consolidated, trust me, the rest will be easy.
This is a new month, I want all hands to be on the spindle because time is a Thief, rest and relent and you will be swept like a wave in the ocean.
On behalf of my pen and it's bleeding ink, I wish you happy new month