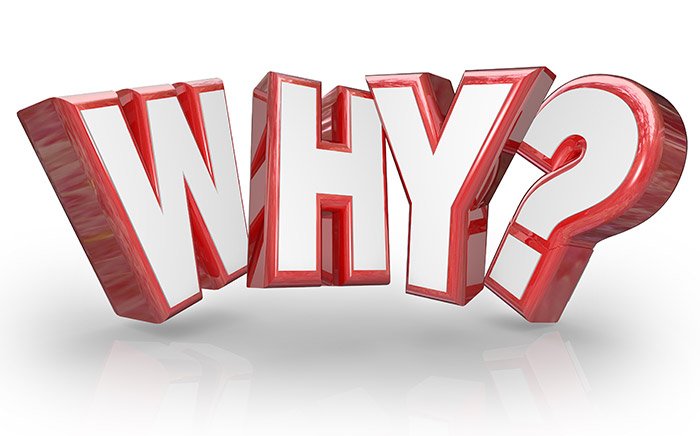 Let me answer the question straight to the point…
Because of the vast interest people recently expressed in what I do.
Also, I recently discovered something more than Bitcoin; altcoins and trough them steemit.com website which can pay me for what I would be doing for free anyway. 
If I can describe Keisha saying…"If you write something in English, then I may comment on it or even share it if it's any good" …as a vast interest, of course.
Ok, Keisha gave me the last push I needed to start writing in English.
To be honest, I started writing for 5 main reasons:
I always wanted to make my mama proud and "making it" in a big world could do the trick 
I like and need challenges
I need constant stimulation to keep going
I hope to learn from your comments
I hope I can give something valuable back
The first one is personal and I'm not sure if I want to go any deeper there. 
Challenges
Sometimes, when you want to step up to the next level, you have to do something that you're not comfortable or even terrified of doing.
From time to time people are presented with two options and is just up to them what they going to do: 
Ask what is the worst thing that can happen, stand up and pick up the gauntlet, or
Let that fear take control of their life and do nothing.
As I eventually want to take full control my own life, the second option is not really for me. 
I was testing it for most of my life and I never got surprised, I always got nothing good in return.
I get best results under pressure, my both brain cells appear to work quicker and better when there is a need to find immediate solution to a problem I'm presented with.
I was always better in resolving than preventing problems.
I want to see what is going to happen when I create this kind of pressure for myself.
What is going to happen when I get out of my comfort zone? 
If you read mine ABOUT ME post, you know that English is not my native language.
I can freely communicate (after so many years in the UK is hard not to), but writing is something else, something that even many native speakers can't do properly.
It's not just about the lingo. 
I'm trying to catch up with people that I consider as my mentors on their own ground.
This blog is a MASSIVE CHALLENGE for me. 
But what is the worst that can happen?
No one will want to read what I have to say. No one will upvote or comment on my posts.
On the other hand, whatever happens, I learn something new.
In my opinion the risk and challenge is worth taking. 
Stimulation
If whatever I do becomes automatic = boring, I become stagnant until I find something new to learn and do.
Not often I stayed at the job for longer than 2 years, purely for this reason.
I can fairly easily adapt to do almost anything. 
Most of the jobs at some point become automatic and when I felt like there is nothing more I can learn in those places, I would just leave to find something else.
Money is important to me as a father of 2, but not enough to keep me happy.
I'm the type of person who has to constantly do something, read something or listen to something all the times.
I'm someone who needs constant stimulation. 
I realised that about myself when my daughter out of the blue told me this; 
"Daddy I'm same as you are, because when I see something to read I just have to read it". 
She was 7 years old then and I don't know how she picked this one up, but she was right when she said it. 
For example, when mowing the grass I listen to some podcast at the same time.
When I eat my breakfast I usually consume interesting for me information's at the same time.
When I go to sleep, I'm listening to audio books.
When I'm on the plane, I read a book etc.
I know it's sad, but not often I will just sit there without absorbing some relevant to what I'm trying to accomplish knowledge.
To flip the coin, I can't remember the last time I switched on the TV or bought a newspaper to see the latest.
I don't know why, but I'm just not interested.
I don't know, maybe I'm crazy. 
Maybe I need a psychologist to figure this one out.
Politicians are all the same and I don't trust them.
Religions instead of making the world better, divide us and are one of the biggest reasons for wars.
I couldn't give a monkey what Justin Bieber is up to and who is going to have illegitimate baby with John Terry.
Wars and natural disasters are always starting somewhere and coming to an end somewhere else.
I just don't have the time to follow made up to manipulate us interpretations of it all.
If I need a distraction, I would rather watch the next Homeland episode. 
At least I know it's a fiction created by some genius film director.
And please, don't take me wrong, is not like I don't care about people. 
If I meet somebody affected by politics, wars or disasters in real life, I truly want to hear their story and help them if I can, even if just by showing my compassion. 
Sometimes there is nothing else you can do. 
OK, I'm drifting off the topic a bit, so just to summarise, I need constant stimulation to feel I'm alive, and this blog most certainly will give me  just that. 
It will push me to learn some new skills and maybe something new about myself as well. 
Learning
I'll be quick here as this post is getting too long already, but it doesn't mean it's less important than above reasons. 
I want to learn from the community that I hope I can build around this blog with time. 
I hope that your comments, criticism, life stories and anything else you have to say will help me to learn from your experience and get to my goals quicker.
I hope that you let me know when you don't agree with me or when you think that my idea is brilliant.  
It will make me stop for a minute and reflect on what I'm doing. So please, don't be shy, use the comments box below  and communicate with me.
Whatever you have to say, just do it!  Sorry Nike  
I Want To Share My Knowledge
I learn loads of new and interesting stuff every day and I want to share it with everyone who may use it to their advantage. 
I learnt a lot from people who share their knowledge online, and it's my turn to give something back.
It may sound a bit cheesy, but I think I'm starting to believe in karma.  
Based on my experience gained in life and by running a few other blogs, I learned that the more value you share with people, the more goodies is coming back to you.
I've also done few things that I'm not proud of in my life, and I always get hit with something worse back in return. 
Give what you want to get in return. Robert Kiyosaki
If you want to be happy, make someone else happy. 
If you want to get punched, punch someone stronger than you are first.