Some ways to boost brain energy and increase activity
---
The brain like any muscle in the body needs movement, thinking and exercise to rust and lose its value. It also needs some rest to regain its strength and needs some other things that are energized to make the most of it. In this article, we will remember a lot of steps that help you lift energy.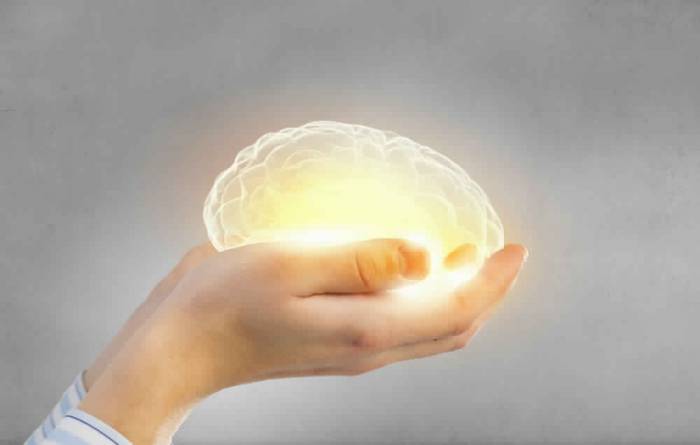 1- Do something new:
When you start experimenting with something new, it stimulates your mind but does not relate to it until it becomes one of the old things the brain has been accustomed to before.
The only way to change the structure of brain cells is to experiment with something new, creating a new set of neural pathways to absorb what you are doing, which raises your intelligence level. This new thing can be an unusual way to work, a new recipe for food in the kitchen or even a new set of exercise. The new thing is not necessarily a big thing just a change to the habit may be enough.
---
2- Training Memory:
How many times have I heard people talk about their unreasonable forgetfulness and that their memory is no longer as strong as before but with all this complaint no one is doing anything to remedy the problem.
You can practice a simple exercise to strengthen the memory is simply save numbers on your mobile phone, for example, and there are many exercises of memory scattered on the Internet you can invest some time in it.
---
3- Thinking positively:
Stress and anxiety acquire neurons and prevent the brain from forming new cells. The researchers have shown that positive thinking, especially with respect to the future, trust in God and confidence in his ability to promote the formation of new neurons and reduce tension and anxiety, so you must find ways to deal with negative thoughts.
---
4- Reading books:
Imagination is a powerful way to boost and train the brain. It forces the brain to draw a picture that does not really exist, so it does not depend on the external senses, but forces it to feel as it wants. Reading enhances the brain's ability to imagination.
Einstein once said that logic moves its author between points A and B and the imagination moves its owner anywhere.
---
5- Get enough sleep:
Sleep is a savior of the brain. Sleep makes the body renew its cells and get rid of toxins The brain in the meantime the same thing, but in his way so you should go to sleep at 9 pm or at most in the middle of the night to get the most out of sleep.
---
6- Listen to music:
What kind of music do you love, classical or rock? What kind of music do you hear? It helps the brain to create new neurons and enhance intelligence, based on many of the people's studies before and after listening to music.
---
7- Meditation:
The simplest meditation exercises you can do is to close your eyes and put your attention to your breathing and try to focus your thinking on a place you make of your imagination and feel relaxed to clear your mind and make it ready for any task after that.
---
8- Learn a new language:
Learning a new language enhances brain function and introduces your mind to many new cultures and concepts. It gives you many different perspectives and teaches you to think differently. It is one of the most important exercises that the brain can exercise.
---
9- Eat an adequate amount of caffeine:
The studies showed a higher total score for students who took caffeine before the exam. Other studies confirm that too much caffeine reduces the brain's ability to make the right decisions. You should know that the caffeine effect varies from person to person.
---
10- Avoid sugar:
Any type of carbohydrate for simple can be a lot of brain fog called sugar blues and this sense of hyperactivity brain confusion thinking about the net, which results from the flow of insulin in the blood to address the amount of sugars that you eat so if you want to raise brain energy should avoid pasta and sugars White wheat and potatoes.
---
11- Fictional friends:
Talking to imaginary friends in your mind and taking advice from them is a very good way to get information out of your unconscious mind. Imagine a conversation between you and someone else who knows more about you in a particular topic than if you want to ask for his advice.
---
12- Self-motivation:
You must motivate yourself and constantly strengthen your confidence in yourself to stimulate activity in your mind and motivate you to do new, creative things.
---
13- Avoid exposure to pressure:
Scientists have found a lot of documented evidence that exposure to stress and anxiety leads to the destruction of nerve cells in the brain and exposure to stress and anxiety continuously for long times hurt the brain and memory not to mention its effects on the body so you must learn how you can control your stress.
---
14- Watch useful lectures and documentaries:
Watching lectures on useful sites such as TEDx and documentaries helps the brain to synthesize new ideas and may be critical, stimulating the mind's ability to innovate and increasing its activity and strength.
---
15- Breathing exercises:
You should learn how to breathe deeply for at least 15 minutes a day to increase the oxygen absorbed by the brain, helping to increase activity and energy.
---
---