💕 😓 🙍 The fear it's a liar ... 💕
My readers and scribes, in this opportunity I bring you something that envelops us, traps us and if we do not face it we are submerged in that immense world of impossibilities...
Wikipedia:
     The Fear or dread is an emotion characterized by an intense unpleasant sensation provoked by the perception of a danger, real or supposed, present, future or even past..
According to my point of view:
    
The Fear:
It is that feeling of butterfly that usually gives you in the stomach, which generates chill and produces mild headache, often followed by the desire to vomit, in short is an ecstasy to the wisdom of the unknown.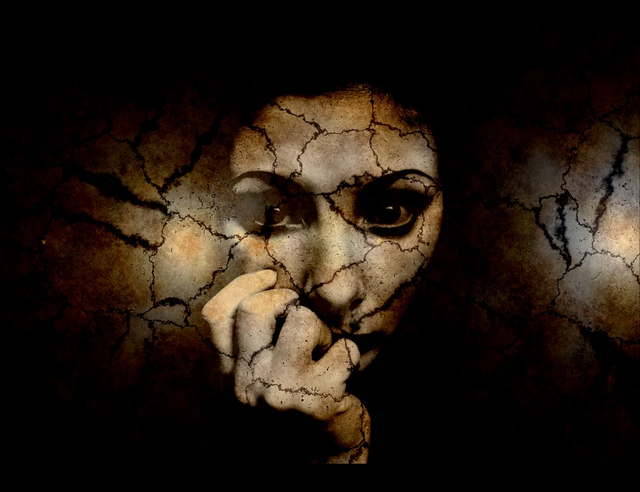 fuente
When do we feel fear? Why do we feel fear? What makes us afraid?
     These and many others are the questions we ask ourselves every day or often overlooked, such as the feeling generated by a particular situation.

| | | |
| --- | --- | --- |
| Fall out | To lose | Put up with |
| The fear of falling or having an accident is desperate, the mere fact of thinking that we could suffer an injury of which the sequel is something very strong, petrifies us, and that we could lose our lives for that even more. | The fear of losing, and those who are not afraid of it, of losing money, a loved one, of feeling lost without family, without friends to be alone or badly accompanied. | The fear of fitting into society is one of the most common fears on a personal level, such is the fear that sometimes leads us to lie to ourselves, with the sole purpose of being accepted in any social circle. |