I have recently "3D printed" a hand and forearm prosthesis for Arvin, a fellow graphic designer from Davao in the Philippines. I and my friends managed to put some money together in order to buy Arvin a plane ticket from the Philippines to Koh Samui to fit his hand and make the adjustments together. What I thought will be a technical procedure quickly turned into an incredibly emotional human adventure that I need to share with the Steemit community.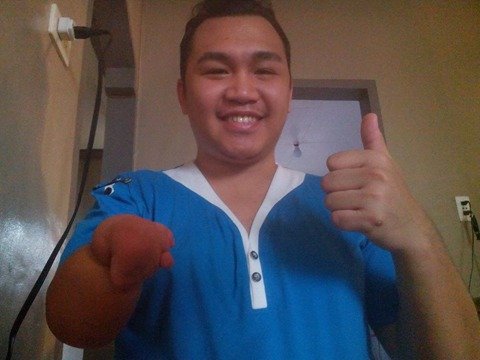 Having Vin travel to Thailand was not really easy peasy. A lot of guarantees and paperwork is needed as for fear of human and drug traffic, immigration is often reluctant to let boarding young solo travelers. On the top of this, the Philippine was just placed under the martial law a few days before his scheduled flight. However and despite 3 connecting flights between our two Island separated by 2500 Km, things went pretty smoothly and Avin managed to show up at Samui's pier as planned.
The day of the arrival, we had a long conversation around a few drinks and agreed to start the prosthetic tweaking and fitting the next morning, I've quickly realized that I had a lot in common with Arvin and that this week will be an important experience in my life.
The second day is when the magic happened. Immediately after the arm fitting, Vin's attitude changed, his self-confidence improved a lot, and he started using it in a natural way. Look at this moment on video.
A few hours later we decided to go buy some refreshments and there was this little girl of 4 or 5 years old at the cashier of the 7/11, who asked to see Arvin's arm, and when he shook her hand, her round eyes widened in a deep surprise and fascination emotion, and every time he squeezed his fingers she had the same look of wonder. When we went out she made goodbyes gesture. I immediately understood that the bet was won, the looks on Arvin has changed since this afternoon. He really has the swag now :-) It is an unimaginable experience.
The first day we worked on aesthetics and comfort, the second day will work on the grip (rubber fingertips) and on strength. Different solutions are explored by molding and spraying rubber.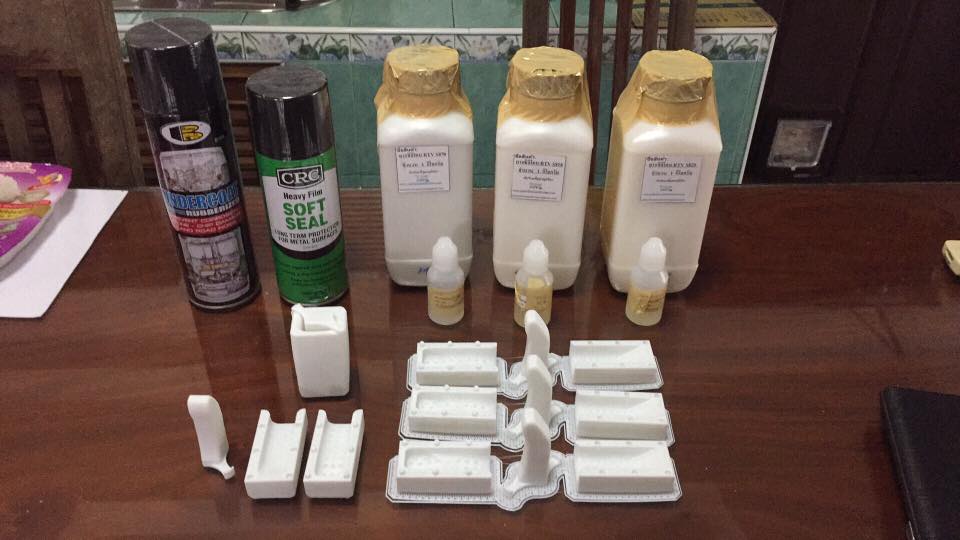 Thumbs up! The first molding of the rubber fingertips is successful we can proceed with the other fingers.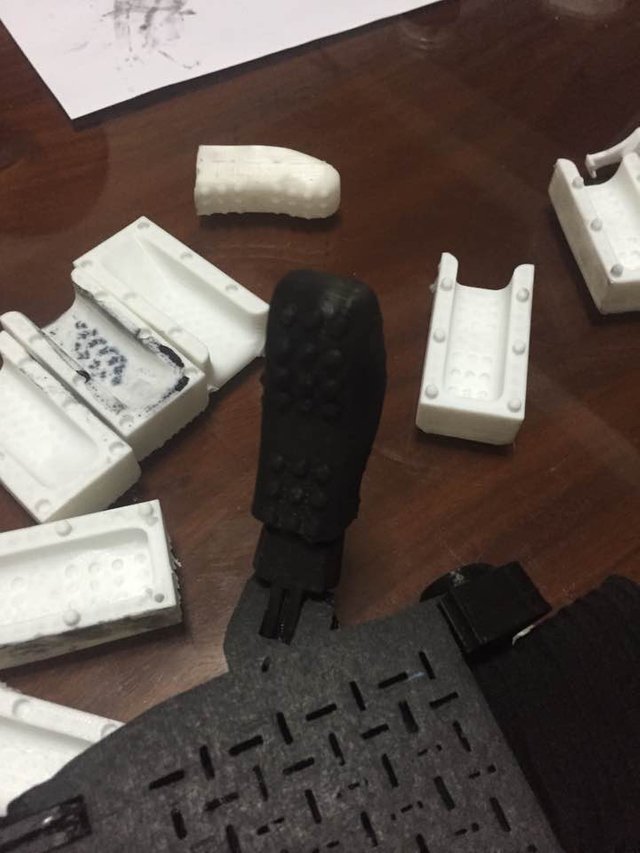 Grips are ready, full latex fingers, spray grip for the palm.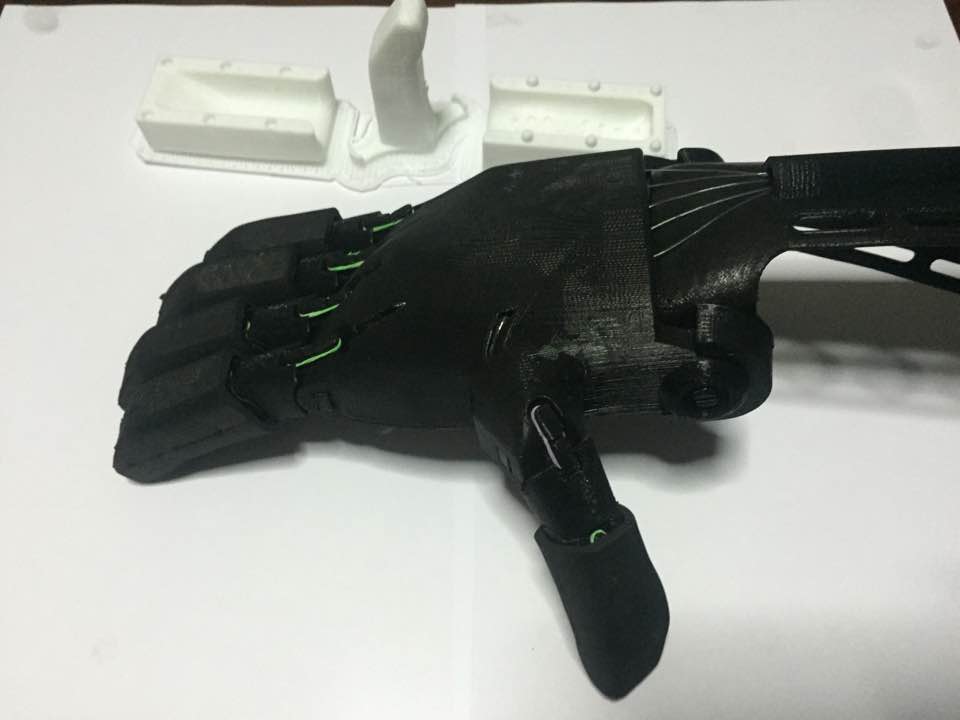 We now have to benchmark our creation's strength and grip, for this we will use the glasses of the famous White Pearl Beach Club, my good friend's bar. The result is a total success, Vin's managed to use his new hand to drink with any shape of glass, cocktail, wine, long drink... I know it looks like a weird way to make those test but I chose this because Vin gonna socialize at the same time and glasses are perfect as they are heavy and slippery. The hard work eventually comes to fruition.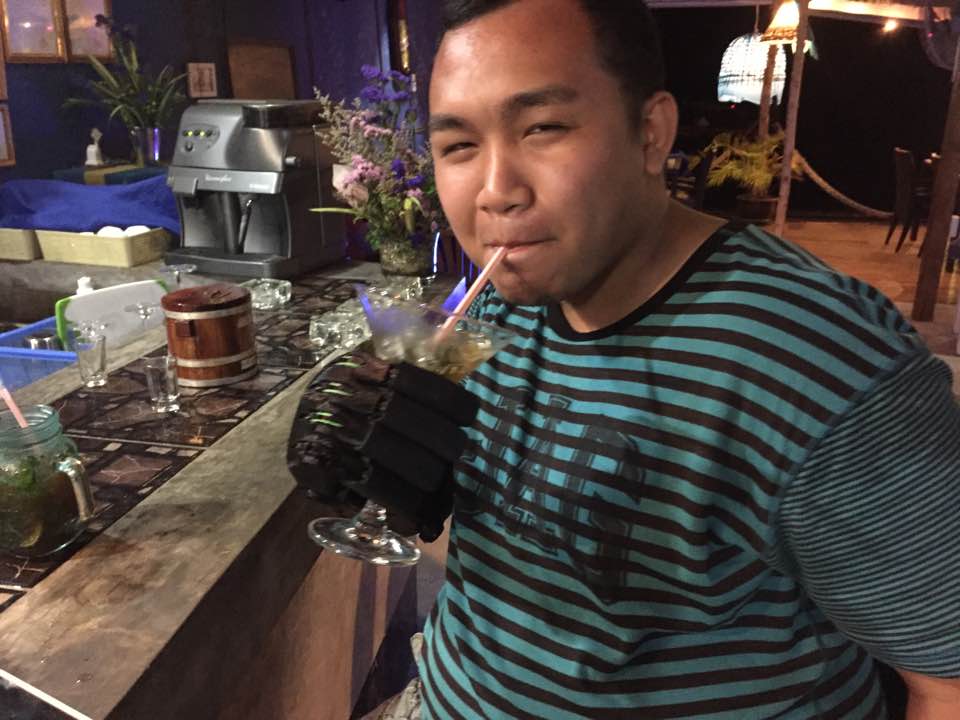 Arvin begins to be drunk he begins to gesticulate while talking, he waves his hands both, as if it had always been so! Priceless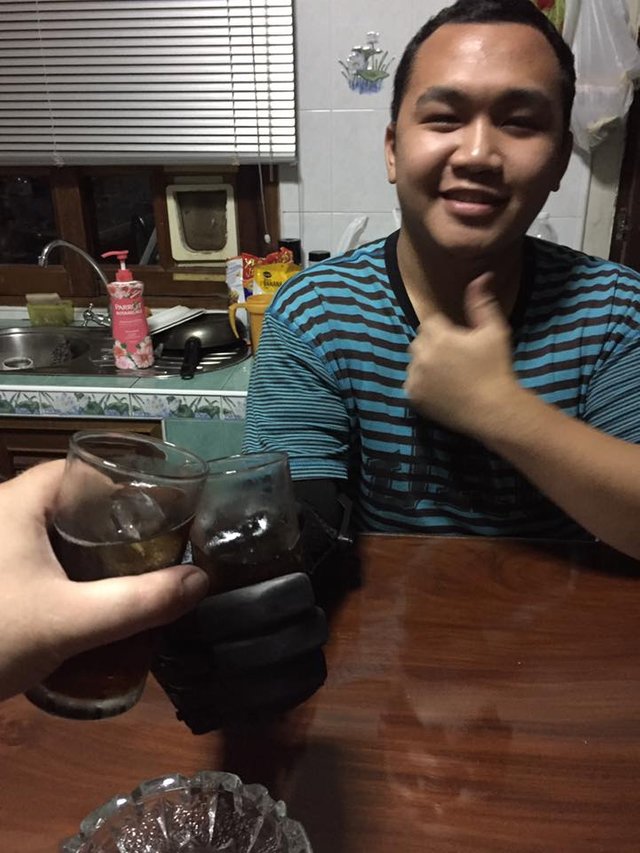 Rest needed story to be continued tomorrow, I hope you enjoyed mates.