It´s Name is Cuatro! Wich means Four in Spanish...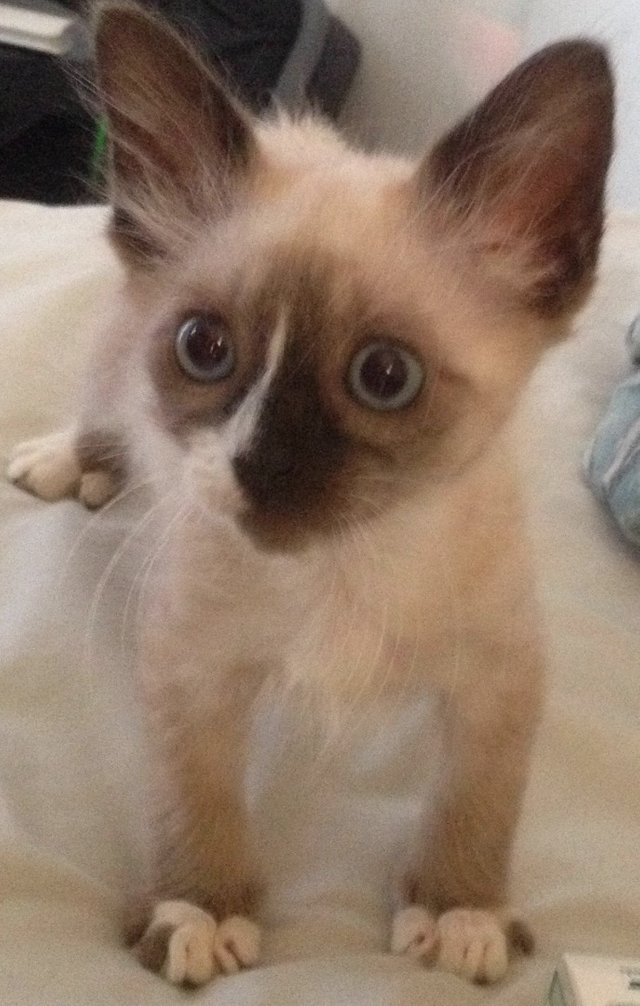 I decided to go with this name because he was very very weak when I rescued him from the streets and even with all the medicines and cares I​ gave him, it almost passed away in three occasions, and as some people say cats have 7 lives he has 4 left!!!
Lets start with the pictures!!!
This one is the day after i rescued him!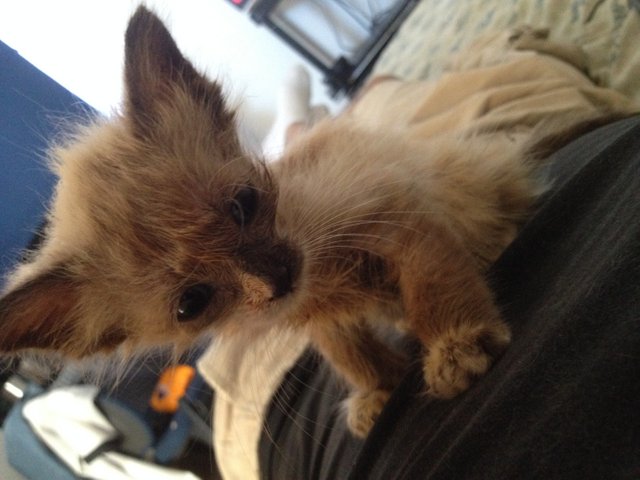 This one is me playing with him some days after!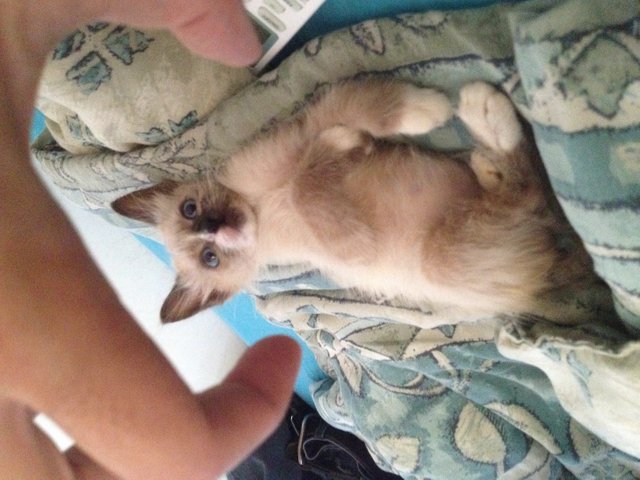 Here he has likeone month at home and you notice the change!! :) looking better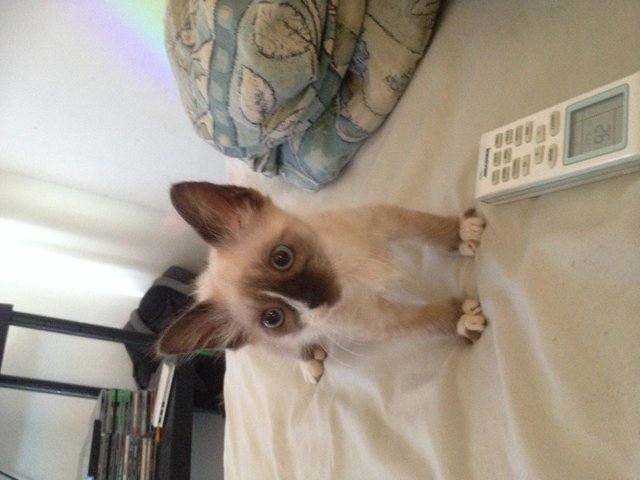 Here he is meeting my other Cat LiLi...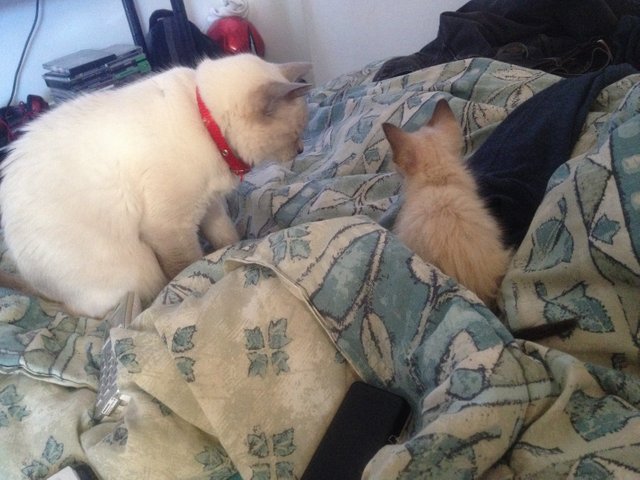 Here he is getting used to his new bed, well that is LiLi´s bed haha!!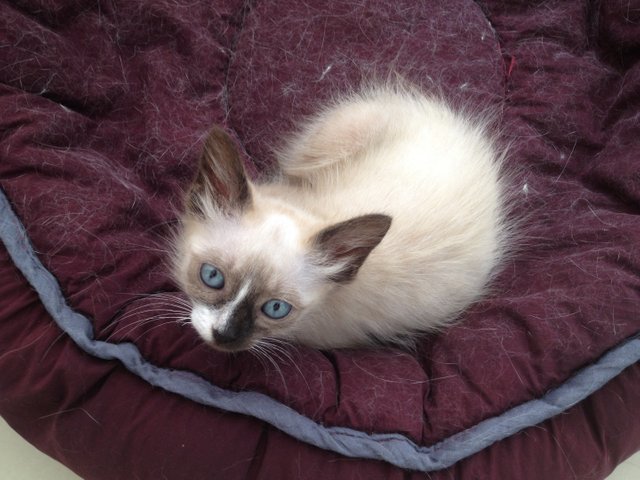 And this ones are very recent.. He has like 7 Months with me, so he must be like 8 months old at this moment!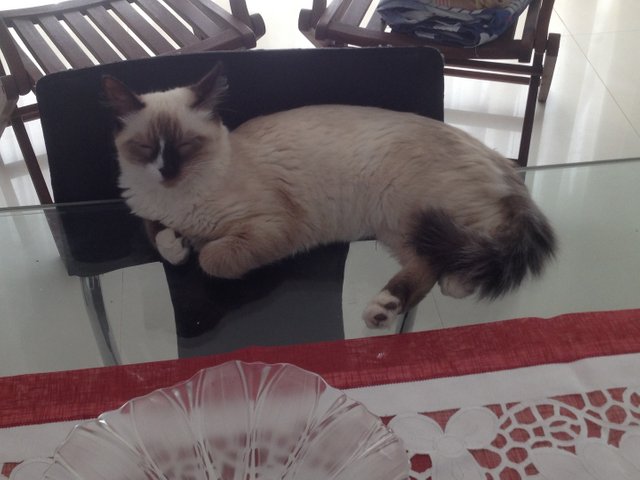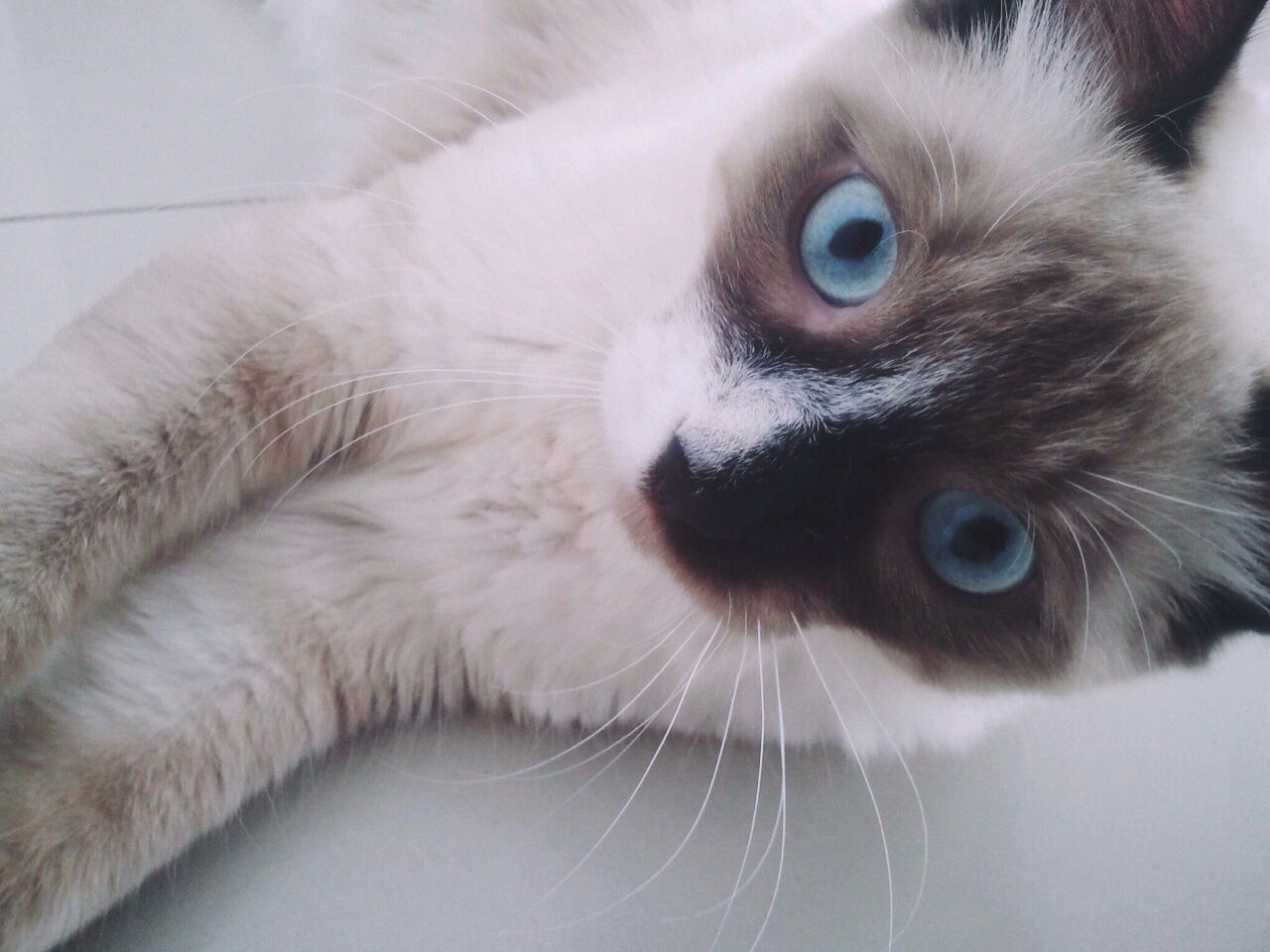 Well! I will continue to post more pictures in the days to come about how he is getting along with his new brothers at home!! Thanks for reading and taking the time to see my post!! Goodbye!!